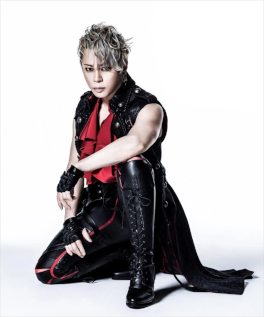 The multitalented
Takanori Nishikawa
, also known as T.M.Revolution, announced his recent marriage to a woman outside the entertainment industry via his Twitter on Saturday.
Nishikawa stated that he will continue to work hard publicly and privately, and expressed gratitude to his fans for their unwavering guidance and encouragement.
His career as T.M.Revolution began in 1996, as did his career in anisong. His third single of that year, "HEART OF SWORD ~Yoake Mae~," was used as an ending theme for
Rurouni Kenshin: Meiji Kenkaku Romantan
. He later performed opening themes and a handful of insert songs for
Mobile Suit Gundam SEED
and
Mobile Suit Gundam SEED Destiny
, and had supporting roles as a voice actor for both anime. His most recent solo anime credit as T.M.Revolution is for
ReLIFE
's second ending, "Hot Limit." For
Fate/Extra: Last Encore
in 2018, he performed "Bright Burning Shout" as Takanori Nishikawa.
In 2005, he formed
abingdon boys school
and assumed lead vocals for the group, increasing his following among anime fans with theme songs such as
Darker than Black: Kuro no Keiyakusha
's "Howling,"
Soul Eater
's "Strength," and
Tokyo Magnitude 8.0
's "Kimi no Uta."
Source:
Music Natalie

RSS Feed