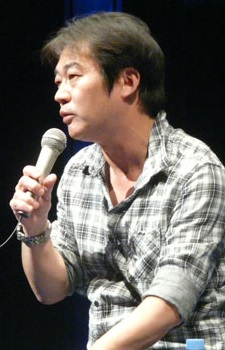 Taguchi Koji, the Square Enix producer (
Fullmetal Alchemist
,
Soul Eater
,
Saki
,
Kuroshitsuji
), gave a lecture at Japan International Contents Festival held on October 6th. He revealed backstage information of the anime industry by showing concrete data. He said Square Enix has produced 30 titles for eight years, and none made a deficit at least to Square Enix.
He gave
three key steps
for the success in the anime production:
1
, Find promising genera: eg. Moe,
Fujoshi
, Surrealism Comedy, Orthodox Shonen manga
2
, Choose suitable manga for the genera: Saki (Moe), Kuroshitsuji (Fujoshi), Tentai Senshi Sunred (Comedy), Fullmetal Alchemist (Shonen).
3
, Assign fitting production studio: GONZO (Saki), A-1 Pictures (Kuroshitsuji), AIC ASTA (Sunred), BONES (Fullmetal Alchemist)
Taguchi said the publication business utilizing anime is much easier than the game business, which he was working in the past.
Manga publishers have to pay the production costs, the expenses for the advertisement, and the fees for the airing blocks on TV.
Production costs: 10 million - 20 million yen ($110,000 - 220,000) per one episode
Airing block fee: 25 million - 50 million yen ($270,000 - 550,000)
The total investment of Square Enix in Fullmetal Alchemist 1st season was 500 million yen ($5.5million).
Manga publishers earn the profits of TV anime mainly from the increase in the sales of the original manga.
The average sales per volume
(number of copies)
Saki
Before airing: 150,000
After airing: 350,000
Kuroshitsuji
:
Before: 600,000
After: 1,000,000
Fullmetal Alchemist 1st Season
:
Before: 150,000
After: 1,500,000
The amount of profit Square Enix earns by selling one copy of manga is 150 yen.
The Balance of Fullmetal Alchemist 1st Season
Investments: 500 million yen
Profits: 150 yen x (1.5 - 0.15 million copies) x 8 volumes = 1,620 million yen
Fullmetal Alchemist: Brotherhood
:
Before: 1,900,000
After: 2,100,000
Profits: 150 yen x (2.1 - 1.9 million) x 23 volumes = 690 million yen
Tagushi said the manga business outside Japan doesn't make profits. Even in the cases of NARUTO and Fullmetal Alchemist, the numbers of copies sold in US are one tenth - twentieth of those in Japan. He surmised the reasons for the poor sales are:
1. Manga books are expensive in US because printing small number of copies is inefficient.
2. The amount of children's pocket money is relatively small.
3. There are few manga stores within the walking distance from home.
He expects the download service of manga will expand the manga market outside Japan.
Source:
Business Makoto