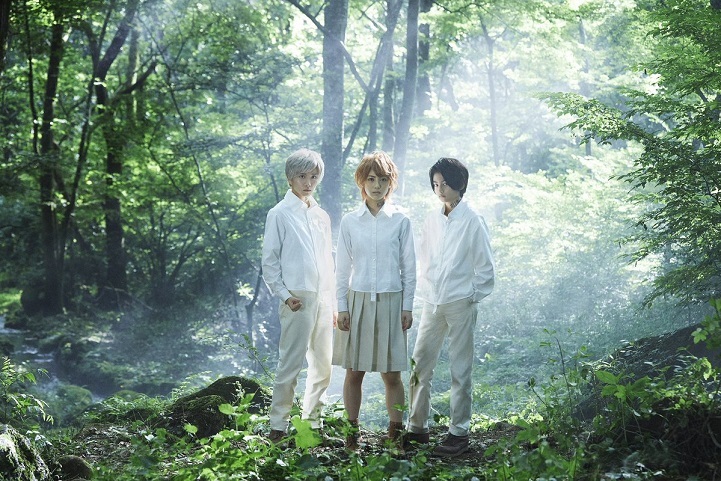 Shueisha announced a live-action film adaptation of
Kaiu Shirai
and
Posuka Demizu
's
Yakusoku no Neverland
(
The Promised Neverland
) manga on Thursday. The film will open in Japan in Winter 2020.
Minami Hamabe
(
Kimi no Suizo wo Tabetai
,
Tonari no Kaibutsu-kun
) is starring as Emma. 13-year-old actor Kairi Jou (
Manbiki Kazoku
) and Rihito Itagaki (
Doreiku: Boku to 23 nin no Dorei
) will play as Ray and Norman, respectively.
Yuuichirou Hirakawa (
Boku Dake ga Inai Machi
,
Harumatsu Bokura
) is directing the film. Noriko Gotou (
Kamisama no Karute
,
Homeless Chuugakusei
) is writing the script.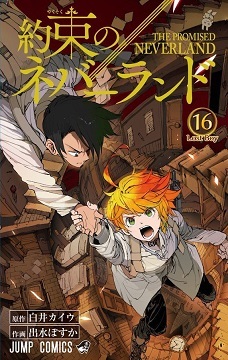 Synopsis
At Grace Field House, life couldn't be better for the orphans! Though they have no parents, together with the other kids and a kind "Mama" who cares for them, they form one big, happy family. No child is ever overlooked, especially since they are all adopted by the age of 12. Their daily lives involve rigorous tests, but afterwards, they are allowed to play outside.
There is only one rule they must obey: do not leave the orphanage. But one day, two top-scoring orphans, Emma and Norman, venture past the gate and unearth the harrowing secret behind their entire existence. Utilizing their quick-wittedness, the children must work together to somehow change their predetermined fate. [Written by MAL Rewrite]
While the orphans are "shipped" at the age of 12 in the manga, the film will change the age to 16.
The fantasy thriller manga has been serialized in
Weekly Shounen Jump
since August 2016 and entered its final arc in September 2018. Shueisha published the 15th volume on August 2, and the 16th volume (pictured right) is shipping on October 4.
Yakusoku no Neverland
has a cumulative 16 million copies of its compiled volumes in print worldwide.
CloverWorks
adapted the manga into a
12-episode television anime
in Winter 2019. Aniplex of America
licensed
the anime series and simulcast it on Crunchyroll, Funimation, Hulu, and HIDIVE. A
second season
is
currently in production
and will premiere in 2020.
Official site:
https://the-promised-neverland-movie.jp/
Source:
Cinematoday

RSS Feed