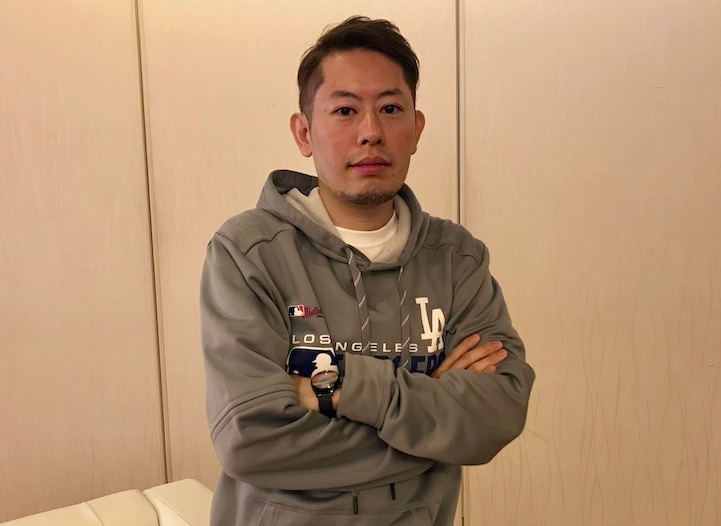 Author
Atsushi Ohkubo
is a near 20-year veteran of the manga industry, known for his quirky characters and worldbuilding. His breakout series,
Soul Eater
, has sold 19.6 million copies worldwide. Ohkubo's stories also lend themselves well to animation. Earlier this month, his latest work—
Enen no Shouboutai
(
Fire Force
)—became his third manga adapted for television.
MyAnimeList had the opportunity to sit down with Ohkubo and discuss
Enen no Shouboutai
at Anime Expo 2019, where the
TV anime adaptation
premiered.
Growing up, what was your favorite manga? Which mangaka influenced your art and storytelling?
My favorite manga was
Dr. Slump
—I read it over and over. My storytelling and character designs were influenced not by manga, but by movies. I really like David Lynch movies and horror movies in general.
Are there any specific manga or other works that influenced Enen no Shouboutai?
When I was working on
Soul Eater
, Tim Burton's movies were a big influence, but when it comes to
Enen no Shouboutai
... it's difficult to say. There wasn't anything in particular, maybe steampunk movies in general, like
The City of Lost Children
(
La Cité des enfants perdus
).
You switched from publishing your previous works in a monthly magazine to Weekly Shounen magazine for Enen no Shouboutai. Did you encounter any challenges pacing yourself with the switch?
Surprisingly, I didn't find the transition very challenging. If anything, I think drawing monthly is rather difficult. The only difference is that for monthly, you have one to submit per month. If you wait until the very last minute, you have to rush. For weekly, the workload is definitely greater, but it's easier to set a rhythm. Monday I'm gonna do this, Tuesday I'm gonna do this. So, they both have their pros and cons.
Is there anything you wanted to do differently in your original idea for the Enen no Shouboutai manga that your editor opposed and did not make it into the final manga?
Was there something? (laughs) More than that... it was the opposite, and anything I wanted was okay (laughs again). In our meetings, these silly ideas come up—those we make sure won't be added to the manga. But as we discuss silly ideas, sometimes something good comes out of it.
Was there a specific design influence, in real life or fictional, for the Solar Era Tokyo setting?
As mentioned before, the steampunk movies did influence a lot of the setting. Also, it's not modern Tokyo. What I had in mind was more like Meiji or Taisho era, or a bit before then when Japan was still developing.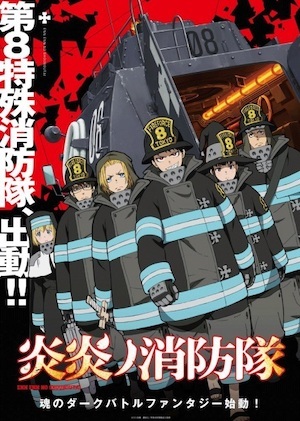 A noteworthy detail is that each fire brigade headquarters' architecture is different. For example, the eighth is a fusion of a cathedral and a fire station, while the seventh looks like an Edo-style temple. How did these different types of buildings come about?
The eighth, I look at like a standard fire station, while the first station has more of a religious theme, so the building definitely represents those kinds of qualities. The seventh is a very traditional Japanese fire station. It's like the old types that had big fans to put out fires. Each building really represents the theme of its team.
It's true that the team units are also very different, each with their own specific style.
While the setting of the manga itself is the Special Fire Force, this does not mean that the Special Fire Force belongs to the Fire Defense Agency. The story consists of three organizations: the Fire Defense Agency, the Church, and the Army. So there are units with strong religious undertones, units with strong military undertones, and some units that are strongly affected by the Fire Defense Agency.
Also, there is a company called Haijima Industries, which is the largest company in Tokyo, also supports the Special Fire Force with cars and weapons that have strong corporate undertones, and there are additional factions around that. Well, there are various units for each faction, and the Japanese headquarters are independent and have an unconventional atmosphere.
In Enen no Shouboutai, characters have different types of levels of power, like second generation or third generation. What do these levels mean?
The first generation are the "Infernals." They're kind of like zombies in flames. The second generation can't ignite flames by themselves, but they can control flames. The third generation can control flames at will. As you go down the generations, the characters will have more power, but it doesn't necessarily mean when the second generation and third generation go head-to-head, the third always wins. They're just different. The second generation has a lot of tricky characters. Although they're kind of evolving with the generations, this doesn't necessarily mean one is always more powerful than the other.
Which of these generations do you think you would like to be, and why?
The first one, because it burns and goes crazy and dies. (laughs)
Early in the story, we hear "Látom" recited at the end of a nun's prayer; it's similar to an "Amen." We found the same word in Hungarian, but its meaning didn't give much insight. What does it mean to you?
The church in
Enen no Shouboutai
is a solar religion that worships the sun. "Ra" is the name of the Egyptian sun god. Then the Japanese word
tomurai
[弔い, meaning: condolences, mourning, funeral] is mixed in.
So it's a coincidence that it's a Hungarian word?
What does it mean in Hungarian?
It's like, "I see."
Oh (laughs), completely different. It's a coincidence.
What led you to decide that the main character—and your favorite character, Shinra—should have a forced smile when nervous?
In general, I like to draw the toothy smile. I used it in
Soul Eater
and wanted to implement it in this manga. This time, the protagonist has to kill these people for his job, and he's not supposed to smile, but ends up smiling anyway when he's nervous. The simple reason why I like to use a smile is that the smile has many meanings, and I like this symbol.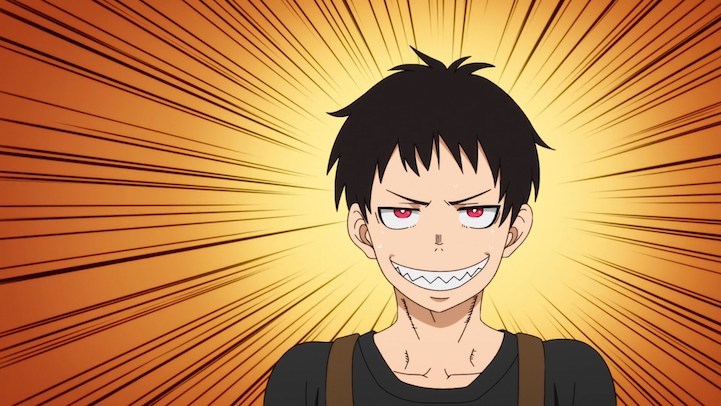 What concepts or ideas do you hope to explore in Enen no Shouboutai that you did not get a chance to do in your previous works?
I have to say the concept of "life." The way I approached
Soul Eater
was completely different from
Enen no Shouboutai
because in the former, they're brutally killing and sucking up souls, but in the latter, I want to show the importance of each life by saving people. That's something I'm definitely taking a different approach toward and really want to explore.
In the manga, your editor's favorite character, Arthur, wields a sword named Excalibur, just like King Arthur did according to legend. And this, of course, is not the first time an Excalibur appeared in your work. Between the Excalibur in Enen no Shouboutai and the Excalibur in Soul Eater, which do you think is more powerful?
Well, it's a personal story. The Excalibur in
Soul Eater
, it talks and talks so much—it's terribly annoying. Even though it's a sword with great power, no one uses it because it's too annoying. There is no sword here, but the original intent of Excalibur was a character no one found useful, and Arthur in this story also became a foolish character that people only find lightly useful. I think they are strongest when paired.
MyAnimeList thanks Anime Expo, Funimation, and the talented Atsushi Ohkubo for this interview opportunity.
Interview was conducted through an interpreter and has been edited for clarity.

RSS Feed