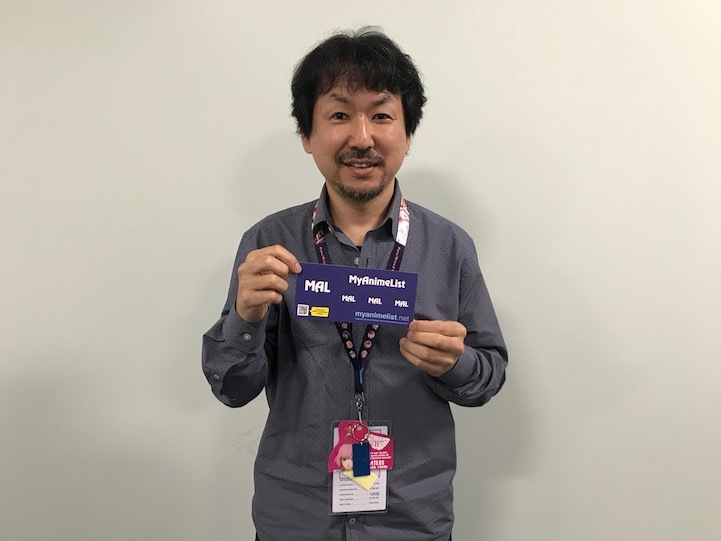 With over 100 soundtracks for anime, film, television, and video games to his name since debuting in 1995,
Yoshihiro Ike
is one of Japan's most prolific composers. In 2000, his career in anime took off when he composed the soundtrack for
Blood: The Last Vampire
.
Ike was a Guest of Honor at Anime Expo 2019, where he made his international concert debut with
Yoshihiro Ike: Anime Soundtrack World
. The performance included selections from
Tiger & Bunny
,
Saint Seiya: Legend of Sanctuary
,
Shingeki no Bahamut: Genesis
,
B: The Beginning
, and
Dororo
. We sat down with Ike prior to his concert to discuss his approach to composition and his experiences in the industry.
Welcome to Anime Expo. You have been in the industry for more than two decades, and at one point, you were composing roughly 12 soundtracks a year. How did you schedule writing so many pieces? Did you try keeping to one project at a time?
There is always an overlap with my projects. Maybe three [projects at once]. I have two right now.
When you compose, is there a particular type of genre of music or a type of story that you enjoy composing the most?
Well I'd say there isn't, but now that I look back, about ten years ago I worked a lot more on straightforward love stories. Lately, it seems like these sorts of love stories don't make it to the screen as often, or opportunities to work on them don't come my way, but I'd still like to make music for straightforward love stories.
Some critics and fans believe that animation can capture details that cannot be depicted in live-action works. How does this affect your creative freedom when you are composing music for anime?
In fact, it affects us very much in terms of live-action movies [because] we don't have as large of a scale with live-action movies in Japan. However, on the animation side, anything is possible. Characters can have superpowers, they can fly, the animators can easily design creatures, spaceships—pretty much anything they want. The scale of the story is so large, and yes, that affects us a lot.
Could you give us an example of something you would do for anime but not for live-action productions?
Well, as I mentioned, the production of live-action movies versus animation is quite different in Japan. When it comes to a live-action piece, we probably wouldn't do a loud, full-scale orchestral piece, but for animation yes, we'd definitely go for it. So, it might be different from your question, but I would like to see a decrease in the creative gap between live-action and animation soundtracks.
In the anime industry, composers are often asked to create a soundtrack before the animation is finished. What types of challenges arise from this?
The approach I take is that I'll talk with the producer and the director about what kind of impression we want to leave the audience with at the end of the story. So we talk about how we are going to achieve that, and if we don't have images, using the script and storyboard, we'll use our imaginations to [compose] something.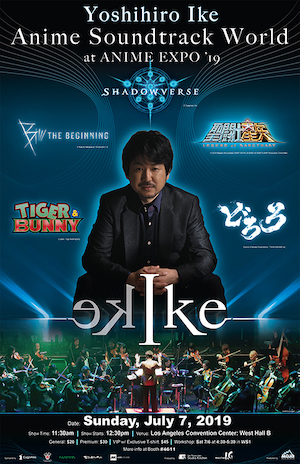 For anime adaptations from older manga like Dororo or Asura, were you able to draw influence from the original works?
When it comes to
Dororo
, I actually watched the
original anime series
when I was a kid; I really liked it. It was kind of a new experience. I already had an image from the moment I thought, "If I were to compose that, this is how I'd approach it." In fact, I approached the production company and said that I wanted to do it.
So, it was you who approached them, when you heard it was going to be made?
It so happens that the producer is one of my friends, and while we were discussing
Dororo
, he said, "I might be working on it next," so then I said, "I want to do it."
I am really looking forward to Sunday's live performance, which is your international debut. How do you go about selecting which pieces for a performance like that?
It was very difficult to choose because there are so many works. In addition, there is also a need to obtain permission from the production company in order to play at a concert. Therefore, first, I selected works from production companies with whom I have a close relationship with. Second, I selected the work I think I have to perform in the United States.
And did you base that on your knowledge of what would be popular based on the U.S. audience?
I chose the music of the game called
Shadowverse
because I like it, and Cygames has a booth at AX. Plus, I have a close relationship with Cygames, and it was easy to get permission. Also, I thought
Dororo
is great to play here because MAPPA focuses on American business, and many staff members have come here this time [to AX], and this title uses traditional Japanese music. I also thought that it would be better to play
Tiger & Bunny
because I received many direct emails from fans in the United States.
Interview was conducted through an interpreter and has been edited for clarity.

RSS Feed