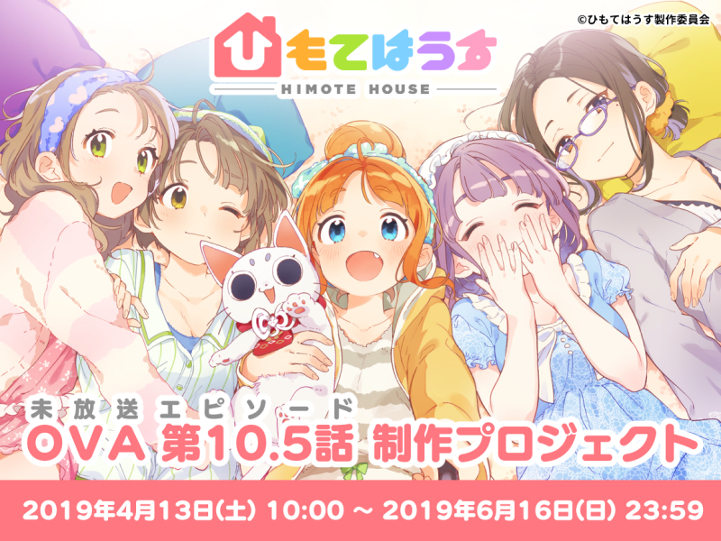 A crowdfunding campaign launched for the release of an unaired episode for
Himote House
exceeded its initial goal of 3.5 million yen (approximately US$31,000) on Sunday. Numbered as episode 10.5, the episode will come in three parts each titled "Gokuburi Taiji-Kai," (Cockroach Extermination) "Mikoukai PPP," (Unreleased PPP) and "Mikoukai Enishi to Nyarin no Osanpo" (Unreleased Enishi and Nyarin's Walk). The campaign began on April 13 promising the release of the OVA on DVD as its first goal, followed by a Blu-ray release. If the goal exceeds 14 million yen (approximately US$125,000), a "popular studio" will animate the episode with a "high-quality CG" animation, but will instead be hand-drawn by the chosen studio if it reaches 35 million yen (approximately US$313,000). The campaign ends June 17.
Himote House
is an original comedy anime created by
Koutarou Ishidate
at studio
Bouncy
. The anime aired in fall 2018 with a simulcast provided by Crunchyroll. The 12th and final episode was
replaced
with a special due to production issues.
Source:
Otakomu

RSS Feed