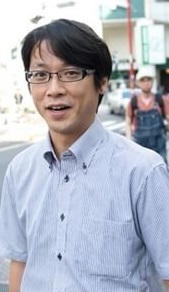 On Monday, Mizonokuchi Law Office released a statement regarding director
Yutaka Yamamoto
's filing. According to Mizonokuchi, Yamamoto has no money to pay a debt of over one hundred million yen that
Ultra Super Pictures
requested. The reason the company requested this payment is unknown.
Regarding the movie
Hakubo
, scheduled to premiere in Fukushima movie theaters on May 24, Yamamoto's lawyer explained that the debt does not affect it, though production may be delayed. Yamamoto will concentrate on completing it for a May 24 premiere.
Yamamoto directed
Fractale
, the
Senyuu.
series,
Kannagi
, the
Wake Up, Girls!
franchise, and more when he was working with Ultra Super Pictures, which owns studio
Ordet
.
Though the Internet is shocked about Yamamoto's filing of "self bankruptcy," he denies it.
Source:
Yamamoto's Line Blog

RSS Feed