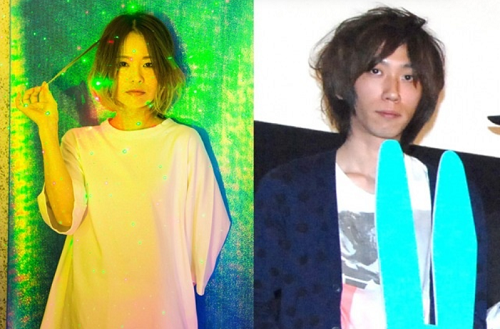 Mangaka
Akane Torikai
has announced her marriage with fellow mangaka
Inio Asano
on Tuesday via her blog "Manga Mitai na Koi Kudasai" on web Chikuma. According to the blog, they signed the marriage form and delivered it to the office on September 13.
Torikai debuted via Bessatsu Shoujo Friend DX Julette in 2004. She began to serialize
Ohayou Okaeri
in 2010, which ranked 9th of the Kono Manga ga Sugoi! 2014 female section.
Onna no Ie
, which serialized between from 2012 to 2016, was nominated at 39th on the Kodansha Manga Award General section on 2015. Her other well-known manga are
Jigoku no Girlfriend
and
Sensei no Shiroi Uso
.
Asano started bringing his works to Big Comic Spirits editorial in 1998. He debuted with a 4-page one-shot chapter titled
Kikuchi Sore wa Chotto Yarisugi da!!
via Big Comic Spirits Manpuku!. His next work was
Uchuu kara Konnichiwa
in 2011 via Monthly Sunday Gene-X, which received the GX newcomer award. He also wrote
Oyasumi Punpun
, which received a Jury Recommendation at the 13th Japan Media Arts Festival Awards in 2009, and
Soranin
, which received a live-action movie in 2010. He also was the original character designer on
Subete ga F ni Naru: The Perfect Insider
.
Source:
Comic Natalie

RSS Feed