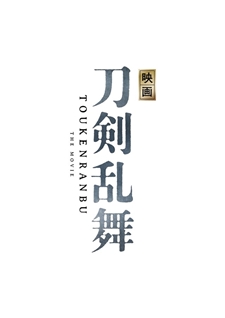 A live-action film has been decided to screen in Japanese theaters next year for the
Touken/Ranbu
franchise. Saiji Yakumo (
Mars
drama) will direct the film and
Yasuko Kobayashi
(
Kakegurui
) will pen the script. The film will be distributed by TOHO. Five cast members of the franchise's stage plays will reprise their roles (denoted with an asterisk).
Cast
Mikazuki Munechika:
Hiroki Suzuki
*
Yamanbagiri Kunihiro:
Yoshihiko Aramaki
*(
Sengoku Night Blood
)
Toushirou Yaken:
Ryou Kitamura
*
Hasebe Heshikiri:
Masanari Wada
*
Nihongou:
Hiroaki Iwanaga
(the
Berserk
series)
Toushirou Honebami:
Fuuma Sadamoto
Yukimitsu Fudou:
Taizou Shiina
*
Uguisumaru:
Tomoki Hirose
Touken Ranbu
is an online collectible card game developed by Nitroplus and DMM Games that started on PC in January 2015, and also available on app game in March 2016. The game received multiple musical and stage adaptations as well as anime adaptations by two different studios. Studio
ufotable
animated
Katsugeki/Touken Ranbu
and was broadcast in Summer 2017 for 13 episodes. A
movie adaptation
for the series is also green-lit.
Doga Kobo
, on the other hand, animated
Touken Ranbu: Hanamaru
and its sequel
Zoku Touken Ranbu: Hanamaru
which is currently airing since January 12, both for 12 episodes.
Source:
Comic Natalie

RSS Feed