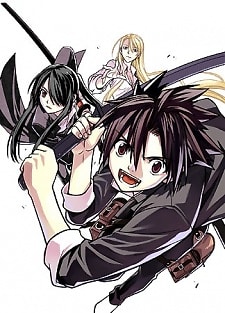 It was announced in the 30th issue of Weekly Shounen Magazine that manga
UQ Holder!
will be receiving an anime adaptation. In addition, the series will go on a temporary hiatus as it will change its magazine to Bessatsu Shounen. The change will take effect beginning with Weekly Shounen Magazine's 30th issue and will make its debut in Bessatsu Shounen on October 9 for its November edition.
Synopsis
In the decade since the world became aware of the existence of magic, the world has undergone massive upheaval; however, a boy named Touta lives in seclusion in a rural town far removed from these changes. His ordinary life is highlighted by his magic-using female teacher and his supportive friends. When his tranquil daily life is disrupted, he embarks on a unique adventure. (Source: ANN)
The series is drawn by
Ken Akamatsu
and has been publishing since August 2013. It currently has ten volumes published. The 11th and 12th volumes will be released on July 15 and November 17, respectively. The English version has been published by Kodansha Comics USA since March 2014 and in Brazilian Portuguese by Jbc since April 2016.
Source:
Yaraon
News submitted by
edge13
&
Zazie122
UQ Holder!
on MAL.

RSS Feed