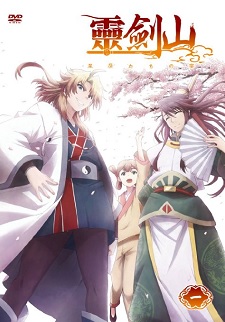 The official website of the Winter 2016 anime
Reikenzan: Hoshikuzu-tachi no Utage
has announced that a second season of the series is in production. The announcement was also made following the conclusion of the series broadcast on Saturday.
Reikenzan
is an adaptation of the Chinese online fantasy novel
Congqian You Zuo Ling Jian Shan
(
Once Upon A Time There Was A Spirit Sword Mountain
), which is publishing on the online portal QQ.com. Tencent, the Chinese Internet company which owns the portal, is a member of the anime's production committee and also distributes a Mandarin Chinese dub of the series in mainland China.
The first DVD volume of
Reikenzan
containing the first two episodes of the series went on sale on March 23.
Source:
Otakomu
Reikenzan: Eichi e no Shikaku
on MAL

RSS Feed