The official website of
Digimon Adventure tri.
has announced that two additional seiyuu will join the cast of
Saikai
, the first of six chapters in the new series. The two characters are new to the
Digimon
universe.
Daigo Nishijima (Daisuke Namikawa) (Hetalia Axis Powers)
Daigo Nishijima is a part-time teacher of calligraphy who is also the substitute homeroom teacher of Taichi Yagami's class in high school.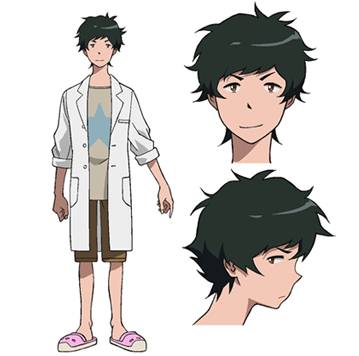 Maki Himekawa (Yuuko Kaida) (Ikkitousen)
Maki Himekawa is a mysterious woman who appears before the DigiDestined children.
A video preview of the new voices of the eight DigiDestined will be revealed on September 21 following the Niconico broadcast of the first 12 episodes of
Digimon Adventure 02
. Details of the theatrical screenings will also be announced at the same time.
Digimon Adventure tri. 1: Saikai
opens in theaters in Japan for a three-week period beginning November 21, 2015. It will be made available for purchase on iTunes on the same day, and the Blu-ray and DVD will be released on December 18, 2015.
Source:
Moca News

RSS Feed