It was announced by director
Itsuki Imazaki
on his official
Twitter
that the anime adaptation of 4-koma manga
Fushigi na Somera-chan
was not an April Fools' joke and is already in progress. The PV of the anime was first posted on April Fools' Day, but was updated today to confirm the anime adaptation.
Fushigi na Somera-chan
began in
Manga Pallete Lite
's September 2008 issue and was serialized until the magazine was suspended in April 2011. While some other series were transferred to different magazines,
Fushigi na Somera-chan
is still marked as on-hiatus on Ichijinsha's official page. Serialized chapters were compiled into two volumes, which are currently only available for digital purchase.
The series was written and illustrated by
Choboraunyopomi
, the mangaka of
Ai Mai Mii
. Imazaki also directed
Ai Mai Mii
's
two TV anime seasons
, broadcast in Winter 2013 and Summer 2014.
Synopsis
The story follows the everyday life of Somera Nonomoto who can use the strongest kenpo, Nonomoto Mahou-ken, which is inherited from her mother with her younger sister Kukuru. (Source: Crunchyroll)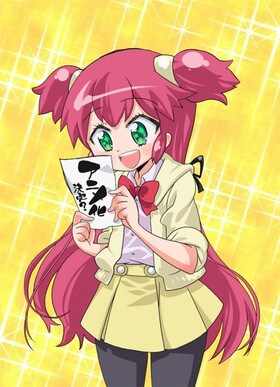 Source:
Natalie
Fushigi na Somera-chan
on MAL

RSS Feed