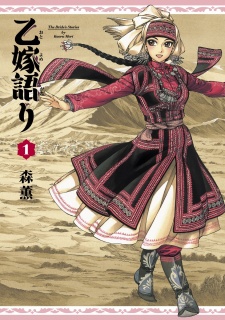 The 2014 award list for the 7th edition of Manga Taisho, the annual Japanese Manga Award, has been announced. The award is decided by a panel of bookstore clerks who select the best title from manga series which are relatively new (have published less than 8 volumes) and have released at least one volume in the last year. The first voting round decides the nominees and the second decides the final ranking.
*1. 94 pts
Otoyomegatari
*2. 82 pts
Boku dake ga Inai Machi
*3. 66 pts
Sayonara Tama-chan
*4. 59 pts
Nanatsu no Taizai
*5. 54 pts
Hikidashi ni Terrarium
*6. 46 pts
Juuhan Shuttai!
*7. 43 pts
One Punch-Man
*8. 32 pts
Ajin
*9. 31 pts
Ashizuri Suizokukan
10. *9 pts
Sakamoto desu ga?
Source:
Comic Natalie
Previous related news:
Manga Taisho 2013 Award List

RSS Feed