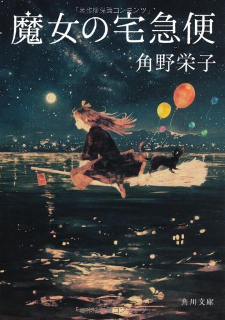 Children's novel "Majo no Takkyuubin" (Kiki's Delivery Service) will have a live action movie adaptation. The novel has six volumes altogether and was adapted into the anime movie "
Majo no Takkyuubin
" by Miyazaki Hayao and Studio Ghibli in 1989; however, they are not involved in this adaptation. The director is Shimizu Takashi, best known for directing the Ju-on series of horror movies. Koshiba Fuuka, 16, has been picked to play the role of Kiki, the 13-year-old protagonist. The movie will be released in theaters next spring.
Source:
Sponichi
,
Yomiuri
Update January 16, 2014
Minako Kotobuki
will be voicing Jiji in this live action movie.
Source:
Anime! Anime!

RSS Feed