[CLOSED] Anime Genre Roulette {Martial Arts}
Offline
Dec 2015
19084

•
Signup Deadline
•
On
January 31st (12PM UTC)

*You can still post if the thread was not locked
~ I'm sorry the open/close dates are not fixed each time orz~
•
Challenge Starts
•
From
February 1st
to
February 28th

•
The Anime Genre Roulette is a monthly watching challenge that will feature a different genre each time.
•
•
Before the challenge begins, we will have a sign up period to join and submit your anime.
•
•
All anime submitted should be previously watched by you.
•
•
All anime submitted should be tagged (here on MAL) with this roulette genre.
•
•
After the sign up period, all anime submitted will be randomized and assigned to the participants.
•
•
You will have a month to complete the anime you receive, which will be something you haven't watched.
•
•
Once the challenge period begins (randomization done & the anime has been assigned), no more entries will be accepted.
•
•
•
•
•
No
hentai/soft core hentai.
•
•
No
sequels (unless it was released first, before the prequel, or the prequel's a short prologue)
•
•
It has to be a
one
or
two
cour(s) anime.
•
•
No
Shorts (less than 10 minutes per episode), OVAs, Movies, Specials, etc...
•
•
It has to be
between
a minimum of
9
episodes, & a maximum of
30
episodes.
•
•
It has to be found online in
English
subtitle.
•
•
You should
avoid
submitting an anime that was already suggested by another participant. (
tag
me if you don't have any other option)
•
•
•
•
•
Once you get your anime, keep track of your progress with the chosen of alloted color scheme.
•
•
Completing this challenge awards you
1
Star (update
here
or no star will be added).
•
•
•
•
You have until January 31st (12PM UTC) to submit your anime.
*if the thread was not locked at that time you can still post
The genre will be Martial Arts
🌻Please fill out the Backup ~if available
+Tag me if you don't have Valid or no entry anime

[color=#FDA172][b]• Username:[/b] 
[b]• Link to your anime list:[/b] [url=https://myanimelist.net/animelist/<USERNAME>]List[/url]
[b]• Anime submit:[/b] [url=]Anime[/url]
[b]• Backup anime:[/b] [url=]Anime[/url]
[b]• Comments:[/b] [/color]

[color=#A5A5A5]• [u]Anime tracking:[/u]
[color=green]Completed[/color] | [color=blue]Watching[/color] | [color=red]Plan to watch[/color]
[00/00 episodes] [url=][color=red]Anime[/color][/url][/color]

Participation are CLOSED for this month!




When the challenge begins, we will tag you with the assigned anime in a post at the end of the thread


- - - - - - - - - - - - - - - -
Bună ziua!
It's time for our 15th collaboration event with our friends here at the
Pantsu Maru Mie
club. I'm glad to have learned that at least one person does read things. Thank you~
What to keep in mind

❓
 — AWC club members will need to join this club to be able to participate.
  • Members of this club would need to join us at the Anime Watching Challenges Club.
 — Upon participating and abiding by the event rules, you will be rewarded
0.25
of our club's points at completion.
  • You can
ONLY
claim the points on this thread.
  • You will have until the last day of the event to finish successfully.
  • If you fail to turn in on time, you won't be able to receive the points.
Turning-In

👀
 — Each post will be read after the event ends, so make sure to update your "Anime tracking" area to show the completion of your anime received.
 —
Don't change the provided format, or your post will be ignored. Only include the requested information.
 — By posting this form, you acknowledge that you are a member of AWCc. Posting this form without having joined the club will blacklist you of ever receiving the points from this and future roulettes if you join in the future.
 — Make a new post with the following form:
[color=#e67300]
💚 [b]Username[/b]: 
💚 [b]Sign Up Post[/b]: 

💚 [b]Starting Date[/b]:  (EXAMPLE: February 34, 2000)
💚 [b]Ending Date[/b]:  (EXAMPLE: February 72, 2000)
[/color]
Created by miaxnder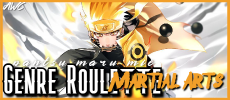 [img]https://i.imgur.com/zUwqQQX.png[/img]

~by Shey
(´。_ 。`)

More topics from this board