[CLOSED] June 2021 Challenge
a lil bean ✨

Offline
Feb 2011
16658
Winner: MetalFalcon | Bannner: Rinarin
Make sure to wish your fellow club members a HAPPY BIRTHDAY!! 🎂

Jun 01 — moonbox, aichaun 🌊 Jun 03 ― Netbug, Milomite 🌊 Jun 05 — spacecraft, KenApplepi 🌊 Jun 06 — cloudkiss 🌊 Jun 07 — cornflakegod
Jun 11 ― Gubkin 🌊 Jun 13 ― Rojo 🌊 Jun 14 ― Gwathgor 🌊 Jun 16 ― Bestkindoftrash 🌊 Jun 17 ― Klllady, Charlotte1412, A_Morbid_Shadow
Jun 18 ― Sarada 🌊 Jun 19 ― Aelyriel 🌊 Jun 21 — Succhan 🌊 Jun 23 — puppyluver 🌊 Jun 24 — Aur0ra, Cute_Monster 🌊 Jun 25 — Bunille
Jun 26 — 3099 🌊 Jun 27 — KnarutoP, Huntrey, Canaan 🌊 Jun 30 — TheoNox
0.50 POINTS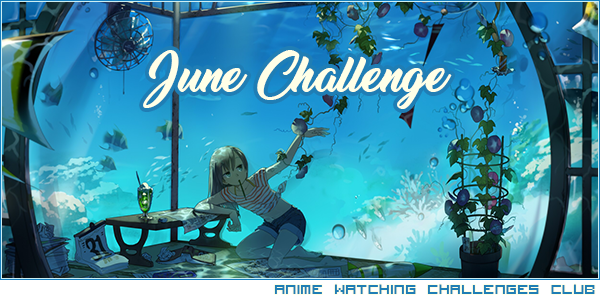 Welcome, once more, to our member's favorite: the monthly challenge!
Our members submitted, you (probably) voted, and the winner is...
MetalFalcon
!
Well done!
Please keep in mind that they cannot make a submission for the next monthly challenge.
Also, be on the lookout for the next monthly submissions and enjoy this
TIME LIMITED MONTH CHALLENGE
.
You must complete the challenge before the end date in order to proudly use the June 2021 Badge.
MetalFalcon
, don't forget to claim your
Monthly Winner Badge
. More
info here
(at the end of the post).
You can also request a participating badge, similar to the second one made by me.
If interested, send them the image you would like via DMs or PM.
Theme - Pride Month

June 2021 Challenge
[ 0 / 4 ]
Sign Up Code Here
Any type is allowed, but must be equal to or longer than 15 minutes (total).
Start Date:
June 1st
End Date:
June 30th
Watch a Shoujo Ai or Shounen Ai anime


— Must be listed under either tag; specify which one is used.




Watch an anime with the word Love, Ai or Koi in its main title


— Use the main title as listed on MAL. Must be the word alone, it can't be part of another. The following examples would be invalid: Loveless, Aiura, Nisekoi.




Watch an anime with a Transgender, Non-Binary or Gender Bender character
Additional source for Transgender: AniDB
— State the character. Can be either Main or Supporting character. Must be listed under either tag, specify the one used. Character must be listed on MAL.


Watch an anime with at least 2 Main Characters whose Hair Colour is on the Pride Flag


— Color must be a solid red, orange, blonde, green, blue or purple. Hair shouldn't be just highlights or multicolored hair. Both characters can have the same hair color.



(Optional) Bonus Challenge! (Sponsored by ✨ Pantsu Maru Mie ✨)
BADGES ― BANNERS ― IMAGES
Created by Riho88riho / SheyCroix x2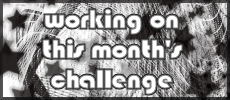 [img]https://i.imgur.com/Cll6WHR.png[/img] [img]https://i.imgur.com/6GPo7KS.png[/img] [img]https://i.imgur.com/4mcTUdw.png[/img]
Created by OhTsuru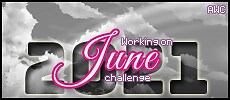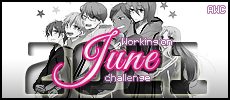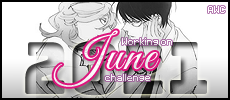 [img]https://i.imgur.com/qYV62R0.png[/img] [img]https://i.imgur.com/2l9CSkR.png[/img] [img]https://i.imgur.com/1nTYysJ.png[/img]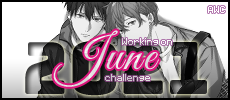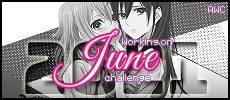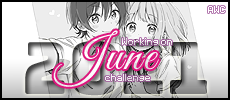 [img]https://i.imgur.com/nNfJdn1.png[/img] [img]https://i.imgur.com/4Cr7Rkr.png[/img] [img]https://i.imgur.com/yu5sWzh.png[/img]

Created by Imyreld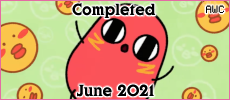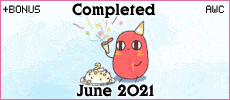 [img]https://i.imgur.com/XgeBbEZ.png[/img] [img]https://i.imgur.com/8nqwXqP.gif[/img]
Created by tamochinnn [img]https://i.imgur.com/CgjuGyf.png[/img] [img]https://i.imgur.com/YfLyj1X.gif[/img]
Created by OhTsuru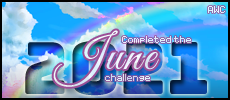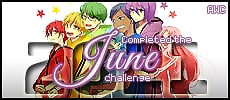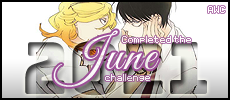 [img]https://i.imgur.com/L0x9oKk.png[/img] [img]https://i.imgur.com/TYQXHGU.png[/img] [img]https://i.imgur.com/hHRYf81.png[/img]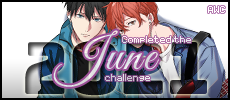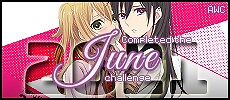 [img]https://i.imgur.com/AYOihC7.png[/img] [img]https://i.imgur.com/B0N9mnL.png[/img] [img]https://i.imgur.com/kE1RmSG.png[/img]
Colors:

Pink

,

Purple

&

Blue
SheyCroix
Jul 1, 2021 1:47 AM
More topics from this board