Highlighted Challenge: Staff Collections - [CLOSED]

Offline
Jan 2017
2016
T
h
i
s
C
h
a
l
l
e
n
g
e
e
v
e
n
t
w
i
l
l
r
u
n
f
r
o
m
F
e
b
r
u
a
r
y
1
t
o
M
a
r
c
h
1
(UTC-5)

Easy ― 0.25 Points | Medium ― 0.75 Points | Hard ― 1.50 Points | Conquered ― 2.50 Points
A huge THANK YOU to tamochinnn for the beautiful graphics for this challenge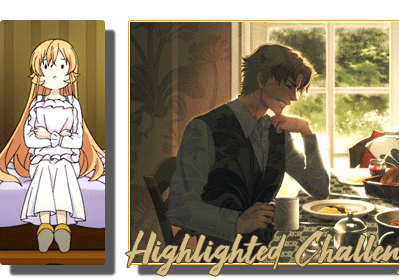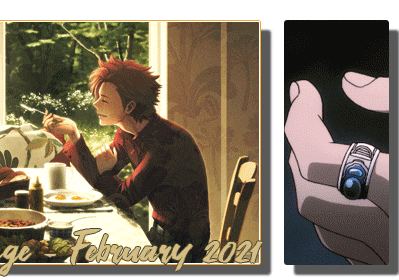 We've been heroes, we've been villains, we've thrown our alliances aside and worked together to defeat a bigger enemy -- and we were victorious!
Now, it's time for us to take a load off and be supporting characters. How will we take on our new roles? By working on the collections put forth by the heroes (and maybe villains) of our beloved Anime Watching Challenges Club and its allies.
Staff Collections!
This HLC might be a little bit of a respite from previous incarnations, but never fear. If you're feeling lucky and want to spice up your HLC experience, you can earn and redeem
Roulette Tickets
. However, if you choose to take it easy this time around, there are
Special Bonus Series
to help you there.

1. Sign up for the challenge between
Jan 24th
and
Jan 31st
. Members that sign up after Jan 31st can still participate, but no additional time will be given. The challenges ends for everyone on
March 1st
.
(Happy Valentine's Day!)
2. Choose the difficulty you would like to complete.
3. Copy the provided
Sign-Up form
and fill in your information.
4. Post the completed Sign-Up form on this thread.
5. Request the
Highlight
role on the
AWCC discord
if you don't already have it from a previous Highlighted Challenge. Go to the #roles-claiming-area channel and post the following with the link to your post:
@Imyreld#2186  I signed up for the Highlighted Challenge
post: <LINK>
6. Watch
ONLY
series that are from
Staff Collections
or the
Special Bonus Series
list.
7. Once you have completed the required amount of series, copy and paste the Turn-In form onto the
same post as your Sign-Up
.
Do not turn the Highlighted Challenge in on the AWCC Challenge Turn-in Thread!
. However, if you do complete one of the Staff Collections, you
DO
turn those in on the AWCC Challenge Turn-in Thread as normal. Fill in your information and make sure to follow the instructions if you are requesting a card.

Difficulties

:


Easy: 5 series

Medium: 10 series

Hard: 15 series

Conquered: 20 series



The difficulty chosen at the start of the challenge can be changed at any time as long as the required amount of series are completed.



Roulette Tickets

:


All participants start the event with

three (3)

Roulette Tickets.

Participants cannot trade or give their tickets away. No more than three Roulette Tickets can be redeemed by each participant.

Roulette Tickets can be redeemed for a

RANDOM

Staff Collection series not completed by the participant. This means it can be something on the dropped, ptw, or on hold list.


To redeem a ticket, make a

NEW

post on this thread and use the code provided on the

Sign-Up and Turn-in

post.

Randomized series can be rerolled if the series has more than 13 episodes of 20+ minutes each. Since there is a huge variety of anime, other exceptions might be possible.

Roulette Ticket series will include the

Special Bonus Series

anime.

Using Roulette Tickets is completely optional. However, once redeemed, the randomized series is REQUIRED. Not completing a Roulette Ticket series may prevent participants from completing their planned difficulty.

Roulette Tickets

CAN

be redeemed before the challenge event starts.



All series must be

15 minutes or longer

in total length.


Previously completed series are

NOT

allowed. Series that are previously started, but not finished, may be used.


If a series is listed on more than one

Staff Collection

, it still only counts as one series.


Participants are required to list the collection each series is a part of. Not listing the collection makes the series

Instantly Invalid

.


This challenge ends on March 1st, 11:59 PM UTC-5. Turn-ins submitted after this deadline will be ignored.

Imyreld
Mar 1, 2021 8:59 PM
More topics from this board