[CLOSED] January 2021 Challenge

Offline
Jan 2017
2016
Winner: __Saku | Bannner: Rinarin
Make sure to wish your fellow club members a HAPPY BIRTHDAY!! 🎂

Jan 02 — Devil_Sorrow ⛩️ Jan 03 — nozomemee ⛩️ Jan 05 — Takkuria ⛩️ Jan 07 — elledae ⛩️ Jan 08 ― Lusja ⛩️ Jan 09 ― chimyatta
Jan 11 — xiulaces ⛩️ Jan 13 — ScarletCelestial ⛩️ Jan 14 ― OmegaOtaku ⛩️ Jan 15 — Daisy-Sensei, allieturs ⛩️ Jan 24 — Ace_Angel
Jan 26 ― Doougii ⛩️ Jan 29 ― TheEdgelord
0.50 POINTS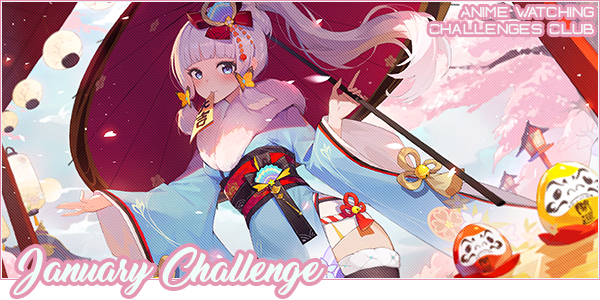 Welcome, once more, to our member's favorite: the monthly challenge!
Our members submitted, you (probably) voted, and the winner is...
__Saku
!
Well done! Please keep in mind that they cannot make a submission for the next monthly challenge. Also, be on the lookout for the next monthly submissions and enjoy this
TIME LIMITED JANUARY CHALLENGE
. You must complete the challenge before the end date in order to proudly use the January 2021 Badge.
__Saku
, don't forget to claim your
Monthly Winner Badge
. More
info here
(at the end of the post).
Theme - Wishes and Festivals

JANUARY 2021 Challenge
[ 0 / 4 ]
Sign Up Code Here
Any type is allowed, but must be equal to or longer than 15 minutes (total).
Start Date:
JANUARY 1st
End Date:
JANUARY 31st


Watch an anime with a New Year's Day or a Shrine Visit episode.
It's tradition in Japan to celebrate the new year at a Shinto shrine (hatsumode). Most of us don't live there so let's, at least, watch anime characters doing that.
 — Must be listed under either tag. Specify which.


Watch an anime that reminds you to be careful what you wish for on New Years.
...and learn from other's experiences...
 — Must be listed under the tag. Additional source (TV Tropes)


Watch an anime that began airing in the Winter Season of any year or an anime that aired during 2020.


 — Winter season refers to anime that started airing in January, February or March.




Watch an anime with Fireworks or a Town Festival episode.
Time to celebrate because 2020 is finally over.
 — Must be listed under either tag. Specify which.

(Optional) Bonus Challenge! (Sponsored by ✨ Short Anime Club [11+ Episodes of 15 min or less] ✨)


Watch an anime that fits an item from the 52 Weeks Challenge.


 — State the item used from the challenge.



BADGES ― BANNERS ― IMAGES
Created by Riho88riho / SheyCroix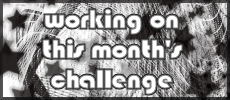 [img]https://i.imgur.com/Cll6WHR.png[/img] [img]https://i.imgur.com/6GPo7KS.png[/img]

Created by miaxnder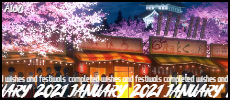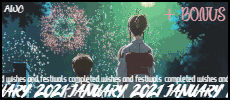 [img]https://i.imgur.com/DFCsqT6.png[/img] [img]https://i.imgur.com/JnAzYMP.gif[/img]
Created by tamochinnn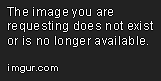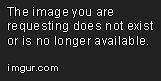 [img]https://i.imgur.com/smMI2Ui.png[/img] [img]https://i.imgur.com/m3xGh4a.gif[/img]
Created by Imyreld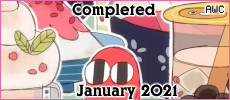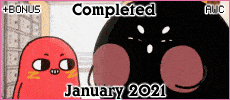 [img]https://i.imgur.com/fP8NLHA.png[/img] [img]https://i.imgur.com/cXwyDd4.gif[/img]
Created by OhTsuru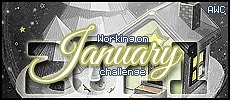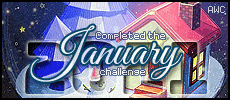 [img]https://i.imgur.com/w60vwFU.png[/img] [img]https://i.imgur.com/2mCMRlq.gif[/img]
Colors:

Celebrations

and

Joy
SheyCroix
Jan 31, 2021 7:27 PM
More topics from this board