[CLOSED] July 2020 Challenge
a lil bean ✨

Offline
Feb 2011
17182
IMPORTANT NOTICE
We will be closing one of our old challenges soon. Check more info here.
Winner: csachick1 | Bannner: Riho88riho
Make sure to wish your fellow club members a HAPPY BIRTHDAY!! 🎂

Jul 06 — Otaku_Genius ✈️ Jul 08 — MaTTeRD ✈️ Jul 09 — MegaManBK7, FoxPerks, Papa_Dragon ✈️ Jul 15 — Animated_Amateur, Kuromi59
Jul 20 — iamrure ✈️ Jul 21 — Eleanora1315 ✈️ Jul 23 — misunal ✈️ Jul 26 — InuyashaKurosaki, Plaxsin
Jul 31 — Zenit, Celine3107, BlackDahlia49, myeyesaregrey49
0.50 POINTS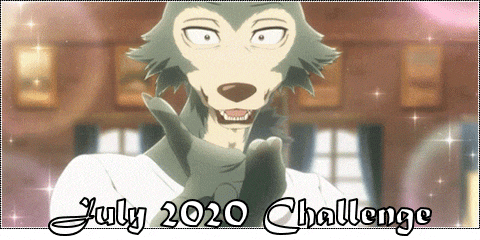 Welcome, once more, to our member's favorite: the monthly challenge!
Our members submitted, you (probably) voted, and the winner is...
csachick1
!
Well done! Please keep in mind that they cannot make a submission for the next monthly challenge. Also, be on the lookout for the next monthly submissions and enjoy this
TIME LIMITED JULY CHALLENGE
. You must complete the challenge before the end date in order to proudly use the JULY 2020 Badge.
Theme - In Honor of Our
Furry
Friends

JULY 2020 Challenge
[ 0 / 4 ]
Sign Up Code Here
Any type is allowed, but must be equal to or longer than 15 minutes (total).
Start Date:
July 1st
End Date:
July 31st
😸 Watch an anime with an animal protagonist.
Let's let the animals have the spotlight!
— Must be listed under the tag.

🐉 Watch an Iyashikei or Fantasy anime.


Whether it's a cuddly cat or a fierce dragon, you're in for a good time.



🐺 Watch an anime with one main character or more than four main characters.


Are you a lone wolf or do you run with the pack?



🐶 Watch an anime with a loyal character.
There's nothing like animal loyalty.
— It can be a main or supporting character. State the character.

(Optional) Bonus Challenge! (Sponsored by 🐾Anime Animals/Creatures🐾)

🐾 Watch an anime that features any of the creatures listed in our

Hall of Fame




— Their HoF lists different creatures. You can use any anime in which they appear listed as character. Can be main/supporting. State the character.



BADGES ― BANNERS ― IMAGES
Created by Riho88riho / SheyCroix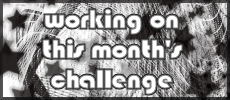 [img]https://i.imgur.com/Cll6WHR.png[/img] [img]https://i.imgur.com/6GPo7KS.png[/img]

Created by Riho88riho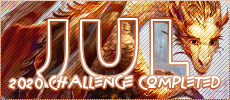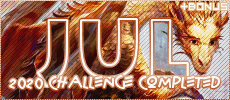 [img]https://i.imgur.com/JvD8K3J.png[/img] [img]https://i.imgur.com/kWWxjsN.gif[/img]
Created by Imyreld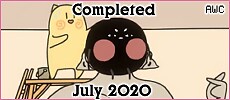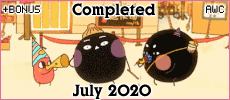 [img]https://i.imgur.com/rigTZdp.png[/img] [img]https://i.imgur.com/d2J7Snv.gif[/img]
SheyCroix
Jul 31, 2020 10:26 PM
More topics from this board