[CLOSED] March 2020 Challenge

Offline
Sep 2011
1863
Winner: fabulatrice
Make sure to wish your fellow club members a HAPPY BIRTHDAY!! 🎂

Mar 01 — phxntomhiveghoul ☘️ Mar 09 ― Century_Orion ☘️ Mar 10 ― Rno081 ☘️ Mar 12 ― Rimzyy, SebastianOrf3 ☘️ Mar 15 ― SukiiFu
Mar 18 ― Konekojo ☘️ Mar 23 — Technotron ☘️ Mar 24 ― PurpleStrawberry, Kuollut98 ☘️ Mar 30 — Yuri-san, Turyuri
0.50 POINTS
It's that time! Time for the next month's challenge! You submitted, you voted, and your winner is...
fabulatrice
! Congratz! Please keep in mind he/she cannot make a submission for the next month, April.
Please be on the lookout for the April Submissions and enjoy the
LIMITED TIME
March challenge. You must complete the challenge before the end date in order to proudly use the March 2020 Badge.
Theme -
H
i
n
a
m
a
t
s
u
r
i
C
e
l
e
b
r
a
t
i
o
n

March 2020 Challenge
[ 0 / 4 ]
Sign Up Code Here
Requirements: 15+ minutes total
Start Date:
March 1st
End Date:
March 31st
🎎 Watch an anime that

aired in Spring

of an

odd numbered

year.
The third day of the third month is considered lucky; dedicated to girls and good fortune.
— Odd Numbers end in 1, 3, 5, 7 and 9.

🍡 Watch a

historical anime

that takes place anywhere within Japan.
Ornamental dolls are displayed in traditional dress of the Heian period.
— Any anime listed in the anidb link will be valid; refrain from using any outside that list.

🎎 Watch an anime with

a character

who is considered nobility or royalty.
Dolls displayed highest are said to be honoured individuals; emperors and empresses.
— Character can be main or supporting.

🍡 Watch an anime with food or drink of any kind in its MAL cover image.
Dolls revered on platforms below serve sake and mochi; traditional of the festivities.
— Only the main cover image should be used; limit it to normal food for human consumption.

(Optional) Bonus Challenge! (Sponsored by ✨ Critics and Connoisseurs ✨)
BADGES ― BANNERS ― IMAGES
Created by Riho88riho / SheyCroix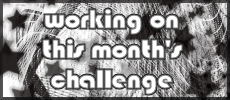 [img]https://i.imgur.com/Cll6WHR.png[/img] [img]https://i.imgur.com/6GPo7KS.png[/img]

Created by Riho88riho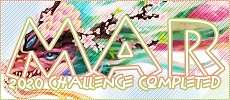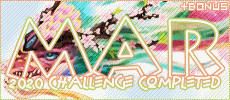 [img]https://i.imgur.com/XDFAn96.png[/img] [img]https://i.imgur.com/1P40nDu.gif[/img]
Created by Imyreld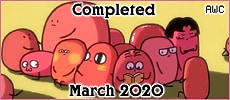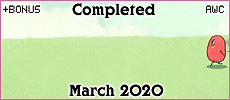 [img]https://i.imgur.com/gxYUCa1.png[/img] [img]https://i.imgur.com/EnrLiSz.gif[/img]
Colors -

peach

&

soft green
SheyCroix
Mar 31, 2020 8:58 PM
More topics from this board