[CLOSED] January 2020 Challenge
Offline
Sep 2011
1862
Winner: ShockZz
Make sure to wish your fellow club members a HAPPY BIRTHDAY!! 🎂

Jan 02 — Devil_Sorrow ⛩️ Jan 07 — elledae ⛩️ Jan 08 ― Lusja ⛩️ Jan 09 ― chimyatta ⛩️ Jan 13 — ScarletCelestial ⛩️Jan 14 ― OmegaOtaku
Jan 15 — Daisy-Sensei ⛩️ Jan 24 — Ace_Angel ⛩️ Jan 26 ― Doougii ⛩️ Jan 29 ― TheEdgelord
0.50 POINTS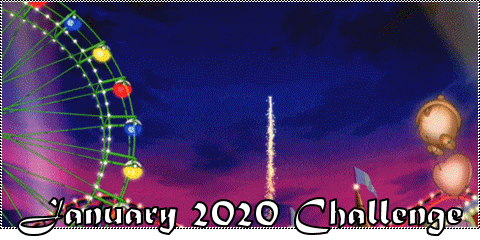 It's that time! Time for the next month's challenge! You submitted, you voted, and your winner is...
ShockZz
! Congratz! Please keep in mind he/she cannot make a submission for the next month, February.
Please be on the lookout for the February Submissions and enjoy the
LIMITED TIME
January challenge. You must complete the challenge before the end date in order to proudly use the January 2020 Badge.

January 2020 Challenge
[ 0 / 4 ]
Sign Up Code Here
Requirements: 15+ minutes total
Start Date:
January 1st
End Date:
January 31st
⏱️ Watch an anime that aired during the last

decade

.


Started and finished airing!



🍻 Watch an anime with a

character

, who likes to drink alcohol.


Does the party really stop after midnight?



❄️ Watch an anime that takes place during

Winter

.


The really cold days are just starting, grab a cup of tea and enjoy one of these.



🍀 Watch an anime with an

unlucky

or

lucky

character.


Cheers on another unlucky year. Or maybe it's finally going better?



(Optional) Bonus Challenge! (Sponsored by ✨ Isekai Club ✨)
✨ Watch an anime with a character that is a

dragon

.




BADGES ― BANNERS ― IMAGES
Created by Riho88riho / SheyCroix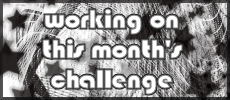 [img]https://i.imgur.com/Cll6WHR.png[/img] [img]https://i.imgur.com/6GPo7KS.png[/img]

Created by Riho88riho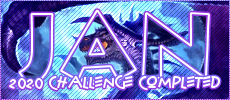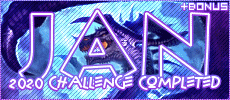 [img]https://i.imgur.com/1JI6LEf.png[/img] [img]https://i.imgur.com/JMFAc8A.gif[/img]
Created by Imyreld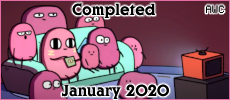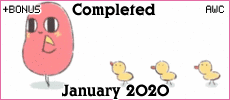 [img]https://i.imgur.com/2qPRHLV.png[/img] [img]https://i.imgur.com/Km4ANUO.gif[/img]
Colors -

Mediumslateblue

&

Darkorchid
SheyCroix
Oct 1, 2020 6:14 AM
More topics from this board