[CLOSED] Halloween Bingo LE '19 Challenge
a lil bean ✨

Offline
Feb 2011
16997
Banner: Shey
EASY ― 0.75 POINT | MEDIUM ― 1.25 POINTS | HARD ― 1.75 POINTS | CONQUERED — 2.25 POINTS
CHALLENGE WILL RUN FROM OCT 01 TO OCT 31 ONLY! (UTC-4)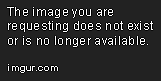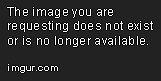 In commemoration of the upcoming

Halloween

event celebrated in some parts and anticipated by some, I decided to offer this

limited edition event

. It will last only during October, 2019. I thought of doing something more like a haunted house, wolves game, etc.... but they are a bit more complicated and would require more work (sadly). The easiest was this little thing.

Let's all enjoy the creepy holiday together while having a bit of fun~

 



HOW-TO

: Select one of the cards offered (any), compare with the legend to get your items, then complete those required by your difficulty.
 — If deciphering the legend is too hard, you can use one of the cheat codes provided.



Difficulty


Easy: Watch two "5-in-a-row" (9 to 10 series)
Medium: Watch three "5-in-a-row" (13 to 15 series)
Hard: Watch four "5-in-a-row" (16 to 20 series)
Conquered: Complete the whole card (25 series)
 — Full bingo card will award a named badge/card


"5-in-a-row" means, you must select five requirements that line up to make a row.
 — It can be horizontal, vertical, or diagonal. (Check this blurry image for patterns/how-to)
 — If you choose to make two "rows" that happen to intersect/overlap, you don't have to watch that overlapped requirement twice.


The "FREE" space will represent the

October 2019 Monthly Challenge

.
 — You will need to finish that challenge to be able to use that spot.
 — This challenge can overlap with the monthly.


You will be allowed one switch.
 — Meaning you will be able to change one item of the bingo card for any other item not used already on the card.
  ◘ Items that appear on the card but weren't used due to difficulty, can't be used for the switch.
 — Make sure to note which ones were changed.


Previously completed is NOT allowed.
 — Series previously started, but not finished, may be used.
 — Airing

cannot

be used.


Any type is allowed, but must be equal to or longer than 15 minutes (total).


Start date, at most, can be October 1st (regardless of when you post).


Cannot use the same series twice.


Notes:
 — You can only turn-in on this thread (more info below).
 — You won't be able to upgrade after you turn-in.


Suggested by SheyCroix

CARD EXAMPLE (Sign up code in next post)
Check the Legend to see what items you have to do on your card!



Watch an anime tagged as Dementia

Watch an anime tagged as Demons

Watch an anime tagged as Fantasy

Watch an anime tagged as Mystery

Watch an anime tagged as Psychological

Watch an anime tagged as Space

Watch an anime tagged as Vampires


Watch an anime tagged as Historical and/or Super Power


Genres 13 and 31 here on MAL




Watch an anime with "Horror" or "Horā/Horaa" in its titles and/or synopsis

Watch an anime with "Black" or "Kuro" in its titles and/or synopsis


Can be main or alternative titles; Bold or state the one used




Watch an anime with orange somewhere

Watch an anime with yellow somewhere
State where; Can be: titles, synopsis, cover pictures and/or character eyes/hair color. Note that for characters it has to be stated somewhere.


Watch an anime with a cat, pumpkin, broom, skull or bat somewhere
State where; Can be: titles, synopsis, cover pictures and/or the characters (main or supporting cast; listed on MAL; can be on their pictures)


Watch an anime with 10 somewhere

Watch an anime with 13 somewhere

Watch an anime with 31 somewhere
State where; Can be:
 • titles: part of the title in numerical form (cardinal or roman) or Japanese/English words
 • synopsis: in numerical or written form (see above)
 • members: total members is 10/13/31, or as a part of the total number (510,489 | 452, 134 | 124,731)
 • favorites: total favorites or part of the number (413)
 • dates: as part of the year (2010) or date (Aired: Oct 31, 2009)
 • clubs: 10/13/31 clubs or more
 • episodes: 10/13/31 episodes or more; per single entry
 • minutes per episode (more than one ep): 10/13/31 minutes or more
 • characters listed: 10/13/31 characters or more


Watch an anime that started airing during October


Any day, any year




Watch an anime with a Magical Girl/Boy
Can be main or supporting cast; State the character


Watch an anime with a character hooked on sweets
Can be main or supporting cast; State the character and source; anidb, Anime-Planet, or TV tropes


Watch an anime with a Monster character
Can be main or supporting cast; State the character, type and source; Centaur, Cerberus, Chimera, Cryptids, Cyclopes, Dragon, Hydra, Minotaur, Ogre, Troll, Undeads, and/or Werewolf


Watch an anime with a Youkai character
Can be main or supporting cast; State the character, type and source; Anime-Planet or TV Tropes


Watch an anime with a Mad Scientist
Can be main or supporting cast; State the character and source; TV Tropes, anidb


Watch an anime with a Serial Killer or Psychopath
Can be main or supporting cast; State the character, type and source; Serial Killer: anidb, Anime-Planet, or TV Tropes | Psychopath : anidb or Anime-Planet


Watch an anime that features cosplaying
Provide a note of which; As a theme, with a character, in its synopsis and/or titles


Watch an anime that features human enhancements
State the source; Human Enhancement, Human Experimentation or Transhuman (can use one of the listed tropes there but would need to state which one)


Watch an anime that portrays a Dystopia
State the source; anidb, Anime-Planet, or TV Tropes


Watch an anime that portrays a Conspiracy
State the source; anidb, Anime-Planet, or TV Tropes (can use one of the listed conspiracy tropes there but would need to state which one)


Watch an anime in which Halloween is being celebrated
State the episode and source (if it's a 1 episode title, state the time); Tv Tropes, anidb, other anidb


SheyCroix
Nov 1, 2019 1:24 AM
More topics from this board