3rd Year Anniversary Challenge
Offline
Sep 2011
1862
Banner: Riho88riho
2.50 POINTS Standard Rules

:


Complete all listed items.
 — Keep in mind that from the last section (Contributors) you don't have to watch them all.


Previously completed series

aren't

allowed. Neither is re-watching.
 — Series previously started, but not finished,

may be used

.
 — Airing can be used, but you must

complete

the series, so you can only turn-in the challenge after the series has finished airing.
 — Can overlap with any and all challenges (unless otherwise stated in the referenced challenge).


Any type is allowed, but must be equal to or longer than 15 minutes (total).
 — Unless otherwise stated.


Your challenge "Starting Date" is the day you post.
 — Remember that it's required to add the start and end dates to any anime you use for our challenges.


You cannot use the same entry more than once.



Some of these challenges are available in our

Hall of Fame

as a checklist that will help you completing it.
 — Check on each challenge thread to see availability.
 — See all the required series for all the anniversaries

here

.

Anniversary Challenge Guidelines

:


The "

Referenced Challenge

" is in bold to the left of the criteria/requirement.
 — This refers to the challenge that the criteria is based on.



The rules

from the referenced challenges applies for each corresponding requirement. For example:
 — If the Referenced Challenge states that it can't overlap with another specific challenge.
 — If the Referenced Challenge, such as the Unknown Collection for example, states that only a certain type or length can be used.


If there is criteria that

you cannot watch new

because you've already seen everything available, link to your completed challenge(s).
 — Only applies for the referenced challenges below:



 ○ Critics & Connoisseurs Challenge
 ○ MAL Staff Favorites Challenge
 ○ SunflowerDaisho's Collection Collection
 ○ Naine's Collection of LIEz
 ○ MRC: Literature 101
 ○ Anime Animals / Creatures
 ○ AnnAmaris' Prophecy of Eternal Darkness
 ○ Deathline's Dramatical Disarray of Emotions
 ○ Forgotten_Memo's Two Dimensions of Introspection
 ○ Mint's Question - A Place to Call Home or a Travel to Find Hope?
 ○ Hibbington's Relaxing Great Passage of Giggles
 ○ HunterD's Peculiar Train of Feels and Smiles
 ○ Silyon's Girl Power Collection
 ○ SweetKiichigo's Art of having Fun
 ○ Manglobe Challenge




The series you use for this challenge do not have to be used in the referenced challenges. 3rd Year Anniversary Challenge
[ 0 / 51 ]
Sign Up Code Here

AIRED-BASED -- Watch a series aired during that year


[X]

Aired 2019 Challenge


STUDIO-BASED -- Watch a series from each studio


[X]

Manglobe Challenge


[X]

MAPPA Challenge


[X]

P.A. Works Challenge


[X]

Toei Animation Challenge


GENRE-BASED -- Watch a series tagged with each of the following genres


[X]

Action Challenge


[X]

Demons Challenge


[X]

Drama Challenge


[X]

Samurai Challenge


THEME-BASED -- Watch a series that is listed for each challenge


[X]

Battle Royale Challenge


[X]

CGI Challenge


[X]

Game Challenge


[X]

Isekai Challenge


[X]

Mafia Challenge


[X]

Male Idol Challenge


[X]

Post-Apocalyptic Challenge


[X]

Steampunk Challenge


[X]

Time Travel Challenge


CHARACTER-BASED


[X]

Character Tags Challenge -- Watch a series with a character tagged "analytical", "animal ears" or "assassins" [CHARACTER?]


INFO-BASED


[X]

JST Challenge -- Watch a series that aired at JST 23:00


[X]

Multi Genre Challenge -- Watch a series with 4 or more MAL's tags (genres, themes and/or demographics)


MISCELLANEOUS-BASED


[X]

Critics & Connoisseurs Challenge -- Watch a series that appears listed


[X]

MAL Staff Favorites Challenge -- Watch a series that appears listed


[X]

Shiritori Challenge -- Watch a series where the main title fits a letter from the word "shiritori"


SPECIAL-BASED


[X]

Monthly Challenges -- Watch a series that fits any of the 2018 monthly challenges criteria [CRITERIA/CHALLENGE LINK]


[X]

Scavenger Hunts Challenges -- Watch a series that fits a criteria from Hunts 23 to 27 [CRITERIA/CHALLENGE LINK]



[X]

Highest Scored Anime Challenge -- Watch a series that appears listed


COLLECTION DAYS OF THE WEEK -- Watch an anime that aired on each day listed


[X]

Monday


[X]

Tuesday


[X]

Wednesday


[X]

Thursday


[X]

Friday


[X]

Saturday


[X]

Sunday


[X]

Unknown


COLLECTION STAFF BASED -- Watch one anime from each staff list


[X]

SunflowerDaisho's Collection


[X]

Naine's Collection of LIEz Collection


COLLECTION MONTHLY ANIME CLUB BASED -- Watch one anime from each staff list


[X]

AnnAmaris' Prophecy of Eternal Darkness


[X]

Deathline's Dramatical Disarray of Emotions


[X]

Forgotten_Memo's Two Dimensions of Introspection


[X]

Mint's Question - A Place to Call Home or a Travel to Find Hope?


[X]

Hibbington's Relaxing Great Passage of Giggles


[X]

HunterD's Peculiar Train of Feels and Smiles


[X]

Silyon's Girl Power Collection


[X]

SweetKiichigo's Art of having Fun


COLLECTION AFFILIATES BASED -- Watch one anime from the collection


[X]

MRC: Literature 101 Collection


[X]

Anime Animals / Creatures Collection


CELEBRATING COLLABORATIONS -- Watch 4 series from the lists below
If you have ever suggested a challenge/collection that was created, you can link to that challenge/collection and skip only 1 of the required anime from this section. See the HoF checklist for this section here.



[X]

aliyn89 - Gakuen Babysitters


Challenge Suggested: Demons





[X]

Imyreld - Kokkoku


Challenge Suggested: Action, Samurai, Mafia, Post-Apocalyptic, Days of the Week





[X]

KousakaK - Joshiraku


Challenge Suggested: Manglobe





[X]

Lady_Nera - Hanayamata


Challenge Suggested: MAPPA, JST, Male Idol, Shiritori





[X]

SebastianOrf3 - Natsu-iro Kiseki


Challenge Suggested: P.A. Works, Multi Genre, CGI





[X]

TahZin - Devilman: Crybaby


Challenge Suggested: Battle Royale, Steampunk, Time Travel





[X]

Wyvern22 - Fuuma no Kojirou: Yasha-hen


Challenge Suggested: Toei Animation BADGES
Created by riho88riho
[img]https://i.imgur.com/hubsh4n.png[/img]
Created by KonoDioDakeda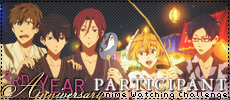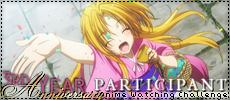 [img]https://i.imgur.com/KnbMSbR.png[/img] [img]https://i.imgur.com/oCRwBvj.png[/img] Created by riho88riho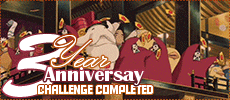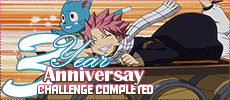 [img]https://i.imgur.com/w8oo67o.gif[/img] [img]https://i.imgur.com/udjL2mo.gif[/img] [img]https://i.imgur.com/EDFegyr.gif[/img]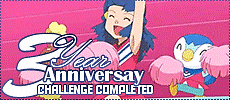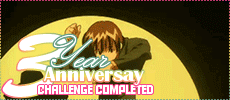 [img]https://i.imgur.com/4NlrCVU.gif[/img] [img]https://i.imgur.com/NrclFLF.gif[/img]
Created by Clover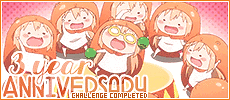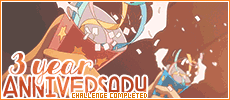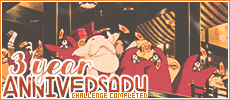 [img]https://i.imgur.com/2ldxpFd.gif[/img] [img]https://i.imgur.com/2OzzIN7.gif[/img] [img]https://i.imgur.com/cHBtf3L.gif[/img] Feb 5, 2023
— cosmetic update; added clarification regarding rules from referenced challenges
More topics from this board