---
---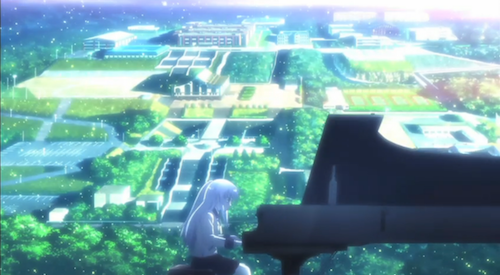 https://www.youtube.com/watch?v=7tObQxfYYX4
Composed and written by Jun Maeda, the author of the Angel Beats! light novel series, and sung by Lia (who has also sung for other hit anime like Air and Clannad), the opening song is a masterful piece. When you have the original author working alongside musical artists, you can't go wrong in terms of creating a fitting opening for an anime.


---
---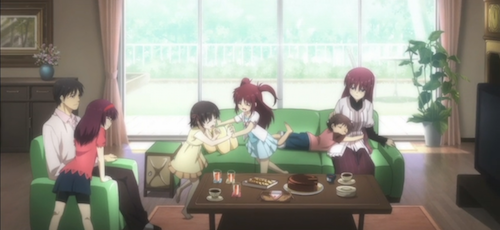 https://www.youtube.com/watch?v=1QbCNdl5qEM
The music group known as Anant-Garde Eyes composed this lovely number, along with most of the Angel Beats! Original Soundtrack. While the soft beat would lead you to believe that this track appears with bittersweet moments in the anime, you better prepare yourself because this track only appears when your heart is about to be ripped out. You've been warned!


---
---

https://www.youtube.com/watch?v=-_kW1V1ya6w
Theme of the SSS is an awesome mix of guitar and violin, making it the perfect song for our favorite little group of dead high school students. It has a combination of a bittersweet violin and an upbeat rock style guitar, which makes it stand out from the other songs on the soundtrack.


---
---

https://www.youtube.com/watch?v=DSv_zkDOUvw
This rather sad and lonely song is composed by Jun Maeda and sounds as if Yuri could have written it herself. While the lyrics are sad, they truly capture the beliefs put forth by the Angel Beats! battle front team. This song is one of the best from the soundtrack.


---
---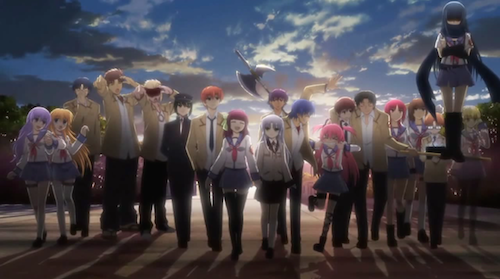 https://www.youtube.com/watch?v=iZ4WFCiub2M
The message of fighting on even when you're alone once again highlights Angel Beats! theme of fighting and moving forward no matter what hits you. So in terms of lyrics, this song is nothing new (at least not for this list) but it finds its spot on this list because of its elegant melody that stands out on the soundtrack.


---
Angel Beats! is an anime about dead high school students who wake up in a strange world where they cannot die, no matter what happens. This anime will make you cry and laugh and is well worth watching. The soundtrack is a mix of beautiful songs like the five listed here, with some upbeat songs to accompany them. Please check the series out to hear them all!