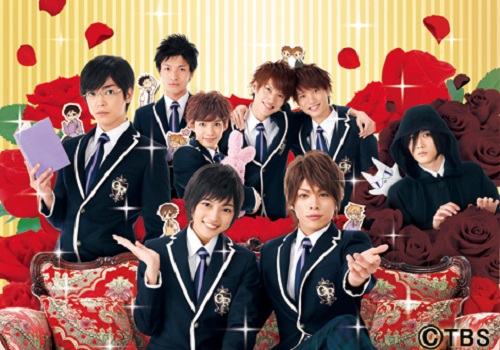 The live action drama Ouran High School Host Club (Ouran Koukou Host Club) is an adaptation of the popular anime series Ouran Koukou Host Club. The story revolves around a middle-class girl Haruhi Fujioka who receives a scholarship to enter Ouran Academy, a prestigious high school populated exclusively by students from prosperous families. One day, she stumbles upon a bunch of handsome boys who offer host services to rich women and while trying run away, she knocks over an extremely expensive vase. The leader of the host club mistakes Haruhi for a cute boy and asks her to join the club in order to pay the debt. As the story goes on, the characters become closer and share a lot of memorable moments. However, Haruhi has to be careful to keep her gender a secret from other wealthy students…
---
The Cast
---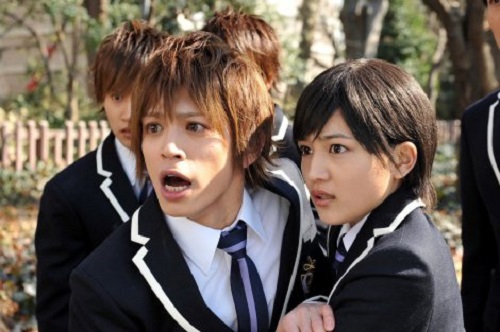 The main character Haruhi Fujioka is portrayed by 20-year-old actress and model Kawaguchi Haruna who previously appeared in movies such as Hatsukoi Chronicle and Tantei no Tantei. Haruna commented that she had never cross-dressed before, but that by the end of the series, she had gotten the hang of it.
The clumsy and paranoid Tamaki Suou is played by Yusuke Yamamoto (Hanazakari no Kimi-tachi e) who groans, twitches and sounds just like the anime version's seiyuu, Miyano Mamoru. Though Tamaki is a hard character to portray, this 27-year-old actor expresses all of his sudden mood changes remarkably well. It is clear that Yusuke thoroughly studied his character and even borrowed some ideas from the seiyuu's interpretation.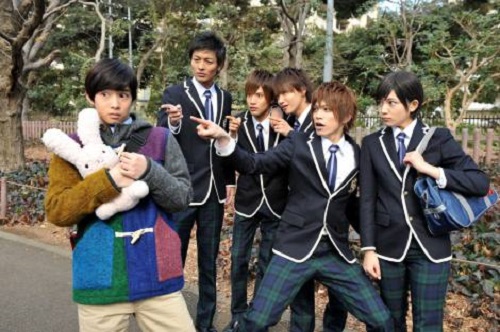 The mischievous and devious Hikaru and Kaoru Hitachin are portrayed by twin actors Manpei and Shinpei Takagi, best known for their appearances in Juken Sentai Gekiranger. The secretive and highly intelligent Kyouya Ootori is played by Shunsuke Daito (Crows Zero), while other host club members include Yudai Chiba (Tensou Sentai Goseiger) as Haninozuka Misukuni and Nakamura Masaya (Gakumon no Susume) as Morinozuka Takashi.
---
Anime vs Drama
---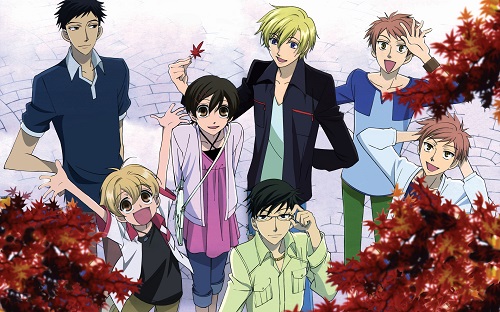 In many cases, drama adaptations fall short compared to their manga or anime counterparts. However, Ouran High School Host Club does not lose its charm when transferred to the realm of real life. The drama adaptation retains the anime's main core, but adds its own spice to the familiar story. Though the diehard fans will easily notice that the plot diverts away from the original version, it is still an absolute joy to watch, especially for those who enjoy heart-warming shows in general.