In the previous episode of Aoharu X Kikanjuu, Hotaru was forced to play on the other team when she defiantly disagreed with Masamune. Feeling abandoned, Hotaru thought she was out of Masamune's team for good. This week, the game resumes with Hotaru coming to a big realization.
Notable Moments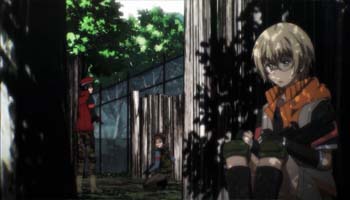 Hotaru learns that Masamune is actually looking out for his team. The other team captain gives a very convincing pep talk for Hotaru. She reasons that Masamune wants to bring out the potential in his teammates and Hotaru is chosen because he deeply believes in her abilities. This leads to Hotaru apologizing to her team. It's a shame the show didn't feature the red team versus yellow team battle but it was nice seeing Masamune and Toru's team dynamic. Masamune goes up front while Toru covers his back with a sniper gun.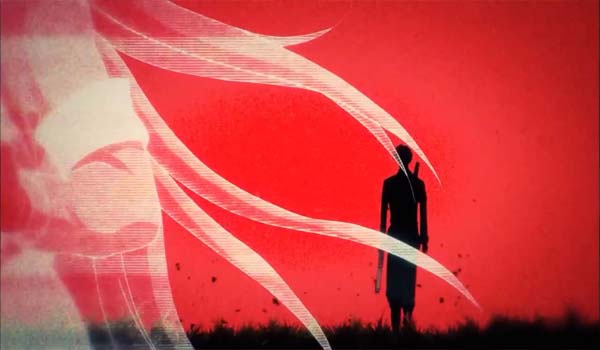 This episode is a big exposition dump setting up the TGC battle. Toru explains why they don't allow girls on their team. It seems that they had one but their battle in the previous TGC was horrific. Toru explains that their female teammate was hunted down like prey and then unmercifully shot in front of Masamune. The experience was so bad that she left the team and Masamune has been blaming himself ever since. The TGC tournament actually allows physical contact, so one can only imagine what would happen if a female teammate was manhandled by someone.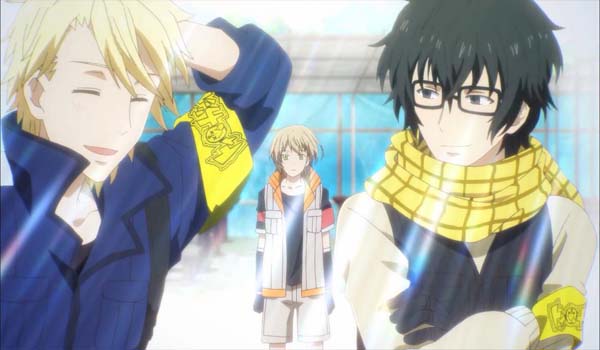 The entire idea of Hotaru being a girl is brought up in this episode. Hotaru is troubled by the fact the she is hiding her true gender. It's such a huge conflict that her sense of justice is telling her to confess. She can't imagine how Masamune would react though. It feels like her gender will be revealed in the TGC though if history does repeat itself.
Once again, the BL (Boy's Love) fan service is strong. It's subtle but it's also notably prominent. Midori's companion is still obsessed with riding on a bike with him. What is up with that? Toru and Masamune getting physical was also a bit suggestive. Seeing Toru pinned sounds like a great idea and it's impressive how the anime is showing restraint in regards to the fan service. A big reason for this is because Hotaru brings a feminine flare to the show that somehow balances out the BL fan service. That's good since the show needs to do some Hotaru fan service from time to time.
Notable Characters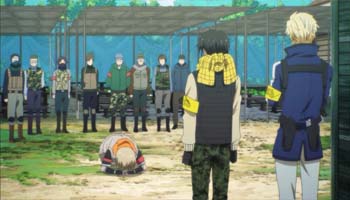 So far, the story is the main focus of the anime. The characters didn't have time to shine in this exposition episode. Hotaru showing maturity is nice though. She learns that she must work with her teammates in order to become a better player. She kneels to the ground to apologize to Masamune. It's adorable.
Masamune suddenly being aggressive towards his teammates is so out of character for him. He pins Toru to the wall and acts like a maniac. He is provoking his teammate for some reason. It's probably to prepare for the TGC but he's doing it in an unexpected way.
Predictions for the coming episodes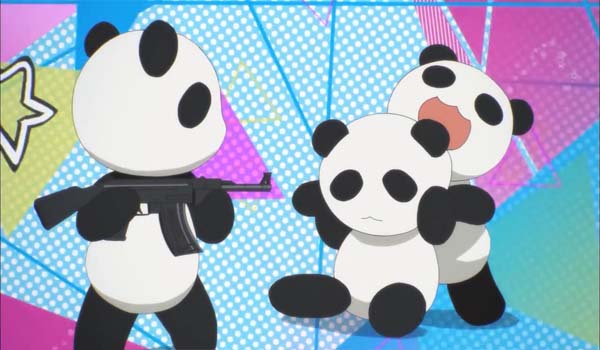 The identity of the former female teammate will be revealed. She'll probably be at the TGC to throw Masamune off his game.
Hotaru's gender will be revealed in a horrific manner. It'll come to a point where she'll think about quitting as well but she'll bounce back and get her proper revenge.