---
Overview
---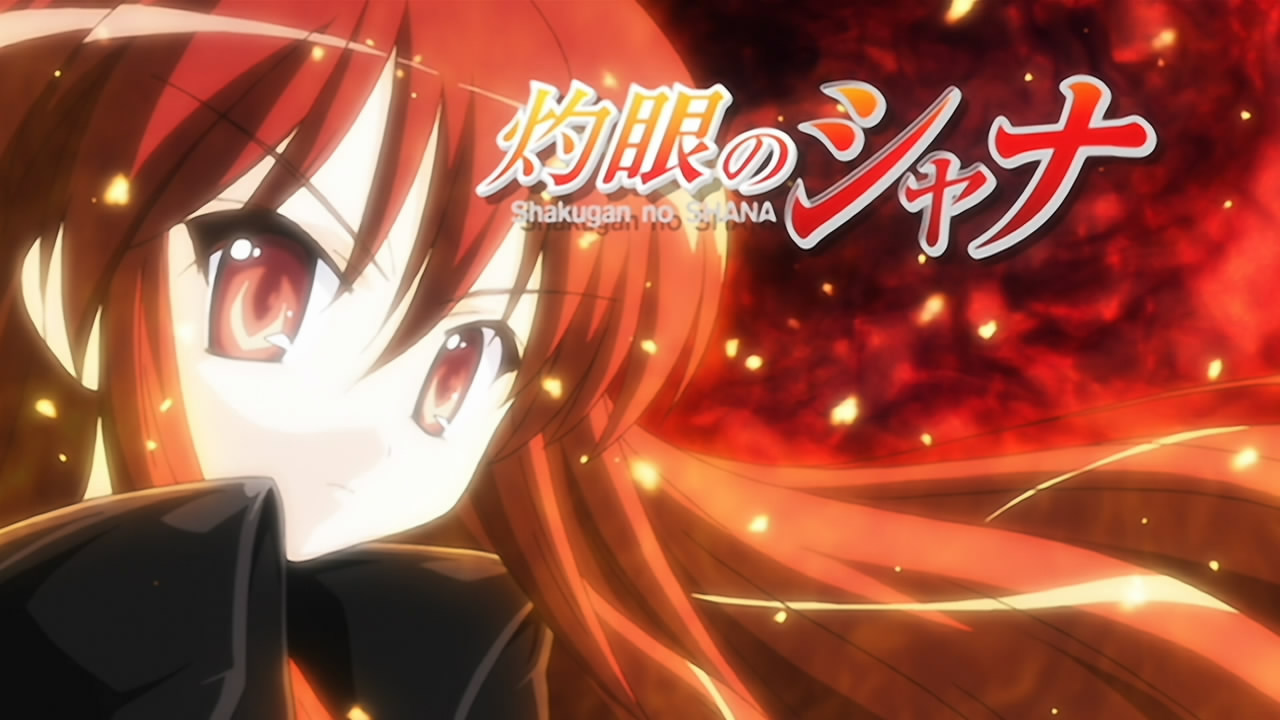 Shakugan No Shana first started out as a Japanese light novel series written by Yashichiro Takahashi and illustrated by Noizi Ito. It was later adapted into various media including two manga adaptations, three 24 episode anime TV series, a 4 episode OVA, a stand alone OVA, and an animated film. The series is renowned by fans worldwide as a supernatural masterpiece that provides both excitement and inspiration to all it touches!
Shakugan No Shana's story is about an age-old conflict between Crimson Denizens, supernatural beings who inhabit a parallel universe called the Crimson Realm. Denizens that are more powerful are referred to as "Lords" and "Gods". Some of these Denizens do not care about the balance between their Crimson Realm and the human world. They choose to collect the "Power of Existence" from humans for their own selfish purposes. Other Denizens make contracts with humans and turn them into Flame Hazes, powerful beings whose duty it is to preserve the balance between the two worlds by eliminating the Denizens that disrupt it. During a mission in Misaki City to destroy a Rinne (an entity that serves a Denizen) who is out on a rampage collecting Power of Existence from humans, a young female Flame Haze known only as "The Flame Hair Burning Eyes Hunter" meets Yuji Sakai, a seemingly ordinary teenager who is caught up in the battle. After defeating the Rinne and saving Yuuji, which she states was only by chance and it was never her intention to do so, she tells Yuji that he is already dead and that he is now a Torch, a leftover remain of someone whose existence was taken by a Denizen, and that he only has a few days to live before completely disappearing. However, Shana later realizes that Yuuji is not just an ordinary Torch, but a Mystes, a Torch carrying an enchanted artifact created by the Denizens known as a "Treasure Tool". Yuuji possesses the Treasure Tool called "The Midnight Lost Child", a powerful Treasure Tool that rekindles the flame of its bearer when the clock strikes midnight. This allows Yuuji to retain his Existence. Though initially shocked, Yuji develops a positive and optimistic view of his situation. He befriends the Flame Haze who at first treats him indifferently and sees him as no more than any other Torch. Knowing she doesn't have a name, Yuuji names her Shana after her sword, the Nietono no Shana. The two soon become friends and eventually develop a deep affection for each other.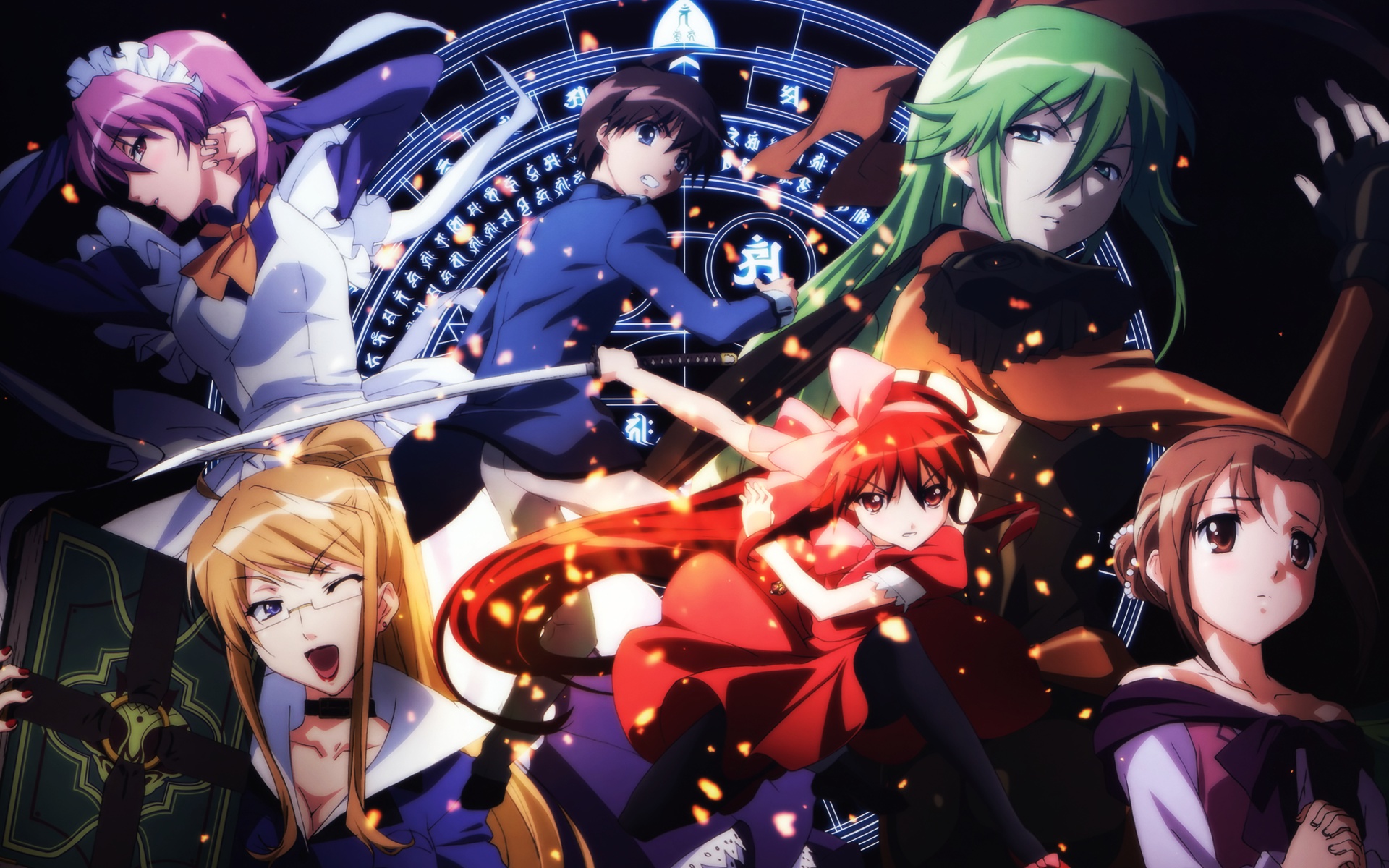 Although mainly an action/adventure anime, Shakugan No Shana also has a an element of romance and youthful high school drama in it. Like how Shana, who at first seems distant, slowly opens up to Yuuji and develops feelings for him and also how Yuuji develops feelings for Shana so strong that he is willing to do anything to protect her. Later in the series, a cast of new characters are introduced, from the Flame Hazes Margery, Wilhelmina, and Khamsin, to the organization of Denizens called Bal Masque which is led by the three powerful Crimson Lords called the Trinity, who serve the Crimson God known as the Snake of the Festival (The God of all Creations) that resides within Yuji's Treasure Tool. Each character has their fair share of screen time and the character development of them helps enhance an already amazing storyline.
---
Uniqueness
---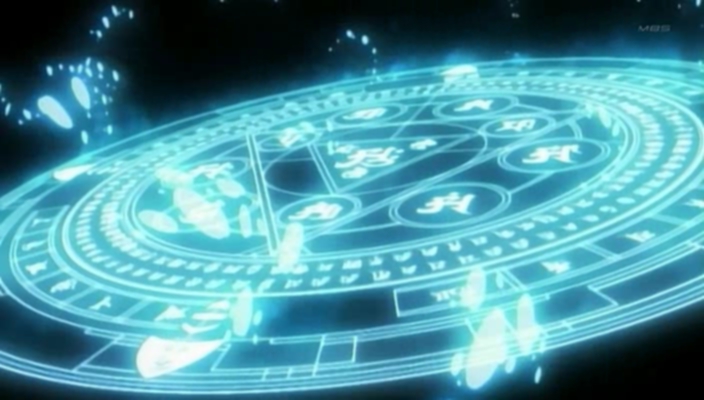 So what sets Shakugan No Shana apart from other anime series? The most notable concept of the series is the supernatural abilities of the Crimson Denizens and Flame Hazes that allow them to use a spell called Fuzetsu ("Seal of Supression"), which allows them to temporarily merge the Crimson Realm with the real world in a limited area. But unlike most anime series where battles between super powered beings often results in severe structural damage and human casualties, with their ability to cast Fuzetsu they are able to stop time for ordinary human beings and can rebuild any damages that result during battle and even heal those who are injured. After the fight is over and the Fuzetsu is dispelled, no one will even remember what happened. They also have the unique ability to create Torches, temporary copies of deceased people whose existences have been consumed by the Denizen. Unlike in other anime series where a human being is killed and they just die like everyone else and proceed to the afterlife, in Shakugan No Shana they are substituted with a Torch, and when the flame inside the torch eventually fades out, that Torch disappears and everyone will forget about that person, as though he/she never even existed, which is one of the unique aspects of this series. Also the concept of how the Flame Hazes contracted by Crimson Lords manifest their will in the form of ordinary everyday objects, like Shana's Crimson Lord Alastor who expresses his will through a pendant, Margery Daw's Crimson Lord Marchosias from a book, and Wilhelmina's Crimson Lord Tiamat in the form of a maid's headband as opposed to most anime series which have their characters' "familiars" in the form of weapons, most commonly swords and guns, thus capturing the imagination of the viewers, especially the younger ones.
---
Similar Anime
---
Although Shakugan No Shana has its unique concepts, it also has a lot of similarities with other anime series like supernatural beings, parallel worlds, a modern day high school setting, the cliche supernatural girl meets ordinary high school boy theme, and sinister beings out to consume humans for their own purposes. Yes, Bleach! Like Bleach, Yuki and Shana's first encounter is quite similar to how Ichigo Kurosaki and Rukia Kuchiki first met. How a supernatural heroine met and saved an ordinary high school student who turned out to be someone quite special, not to mention that Shana stayed in Yuji's room in Misaki City and posed as a student and classmate of the male main character Yuji, was pretty much the same as what Rukia did. Also Kazumi Yoshida's personality is somewhat similar to Orihime Inoue. The Denizens' consumption of humans' Power of Existence is pretty much quite relative to Hollows devouring human souls, and how a Flame Haze acts pretty much like a Shinigami. Shana's sword, the Nietono no Shana, also resembles a Shinigami's Zanpakutou with a spirit residing in it, and how the Flame Haze Wilhelmina's Crimson Lord Tiamat's transformation from a maid's headband to a full face mask bearing similarities to Ichigo's Hollow mask. Both series also have a little Shaman King element to them, like how a Flame Haze's contracted Crimson Lord acts a little similar to a Shaman's Spirit giving them powers, mentoring them and serving as their partner in battle. And lastly, though Shakugan No Shana has its own plot and storyline, it has some pretty normal anime aspects. After all the dust and dirt settle, after all the battles are fought and obstacles are overcome, at the end of the day good will always triumph over evil.


---
Who should watch it?
---
If you're bored with the usual action anime genre where the characters just keep on slashing, shooting, and killing each other in a blood and gore duel with an awful and unclear storyline, or characters that will drive you nuts for being too over-romantic, then why not give Shakugan No Shana a chance. Though it has some similarities of other anime, it's still a great show to watch and can definitely hold its own. Shakugan No Shana is kind of a mixed genre show. It's an action-packed adventure series with an element of romance and high school teen drama in it which appeals to children and adults alike. It is recommended for anime fans of all ages, though their might be scenes with "siblings" that could be a little disturbing for minors. The animation was great, clean and detailed and the action scenes were awesome with each character having their own unique spells and fighting strategies. The English dub is also very good, but the Japanese version is much better. The music score was also epic. The light romantic drama of the show and the characters' development as the show progresses eliminates the boredom of a typical action anime. It's an overall enjoyment to watch. Don't forget to check it out!