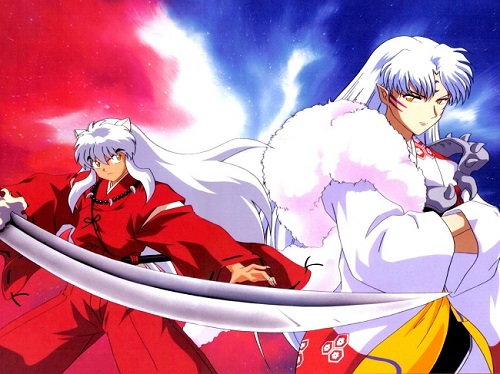 ---
---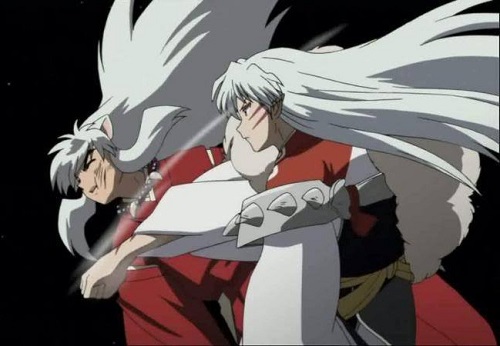 Inuyasha and Sesshomaru never got along. This is mostly due to Sesshomaru's disdain for Inuyasha's half-demon blood. Sesshomaru takes great pride in his noble, full-demon blood as well as being the son of the Inu no Taisho. Even before Inuyasha was alive, Sesshomaru has tried to take his father's swords, including the Tessaiga, but his father never entrusted Sesshomaru with them. The battle for the Inu no Taisho's sword, Tessaiga, begins. Sesshomaru's hatred for Inuyasha is further fueled by Tessaiga only responding to Iinuyasha
---
It All Begins: The First Battle for Tessaiga!
---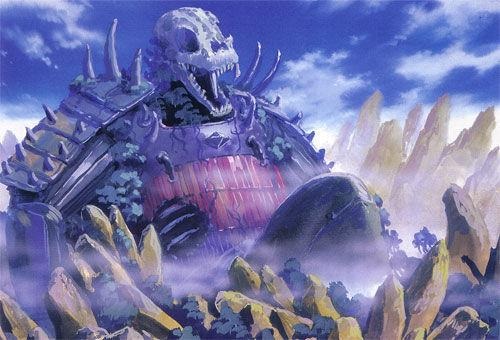 The Inu no Taisho's grave and body
The first battle for the sword, Tessaiga, was at the grave site of the Inu no Taisho. After Sesshomaru finds Tessaiga and tries to pull it out, he's unable to do so because of his full-demon blood. Even Inuyasha, a half-demon, couldn't pull out the sword or wield it at first. But Kagome, a human, was able to pull out the sword, which revealed that Tessaiga would respond to humans. After Inuyasha wields Tessaiga to protect Kagome and fight against Sesshomaru, it's also revealed that, to successfully control Tessaiga and use it, the wielder must have compassion toward humans and have demon powers to properly use the sword's abilities. Sesshomaru wasn't able to pull out the sword or wield Tessaiga because of his disdain for humans.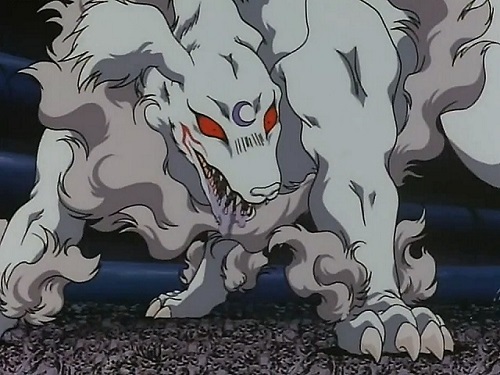 Sesshomaru transforms into his dog demon form and fights Inuyasha at the grave site
---
The Battle for Tessaiga Continues
---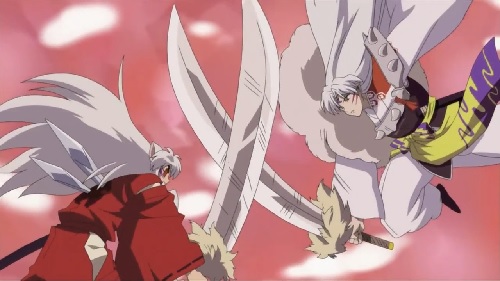 Sesshomaru, frustrated by the fact that he can't use Tessaiga and continued to seek for power, tried to take Tessaiga from Inuyasha multiple times. He even receives help from Naraku, the main antagonist of the InuYasha series, in order to take Tessaiga. Eventually, Sesshomaru lets go of his desire to take Tessaiga and has his own sword, which is called Bakusaiga. Inuyasha kept Tessaiga, his father's legacy that was passed down to Inuyasha.
---
The Fight for Tessaiga Finally Comes to an End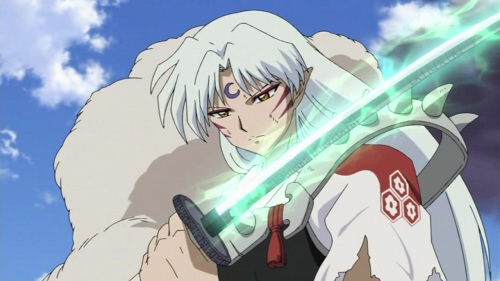 Sesshomaru's new sword, Bakusaiga
Because of his desire for power, Sesshomaru wants Tessaiga for himself. He was proud to be the son of such a strong, great demon, and he admired his father's powers, which prompted him to ask his father for the sword and try and take it from Inuyasha. However, once Sesshomaru realized his own ability and stopped depending on his father's powers, Sesshomaru was able to let go of his desire for Tessaiga and draw out his own sword. Although the battle for Tessaiga led to more battles and increased the strain between Inuyasha and Sesshomaru, in the end, it was all a fatherly lesson for these two brothers.