In the 2013 movie Dragon Ball Z: Battle of Gods, as well as in the new series Dragon Ball Super, we are treated to a new Saiyan transformation, the most powerful we had seen at that point: the legendary Super Saiyan God form.
---
Super Duper Double Secret Saiyan
---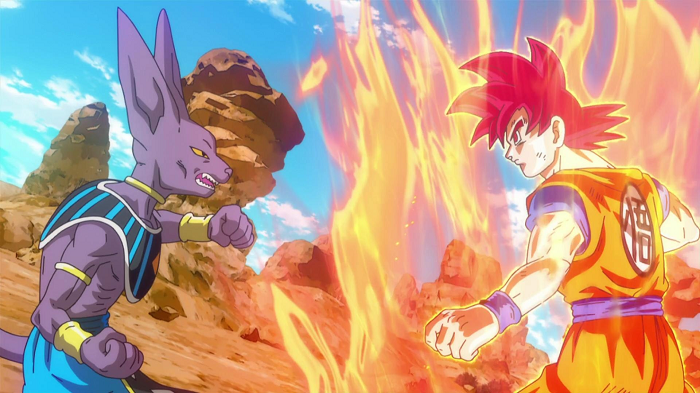 According to an ancient legend as revealed by Shenron in Battle of Gods, six pure-hearted Saiyan warriors once combined their powers together to create an ultra-powerful form which would surpass any Super Saiyan form, literally taking on the powers of a god. Goku first debuts this new form in the film, and it has since proven to be a recurring plot point in Dragon Ball Super, with new levels of power even beyond that – the "Saiyan Beyond God" form and, finally, the "Super Saiyan God Super Saiyan" form. This leaves us with one question: how much more over-the-top, absurdly overpowered can the characters of the DB universe get?
When we saw Goku go Super Saiyan for the first time in the Freiza saga, we thought "Oh snap! He can't possibly get any more bad-ass now! But saga after saga, Goku and friends reach a new plateau, and by the beginning of Dragon Ball Super, it's just something we expect-they're going to come across a new inconceivably powerful foe, and will need to ascend to yet another unheard of level of power.
---
Now You're Just Being Silly
---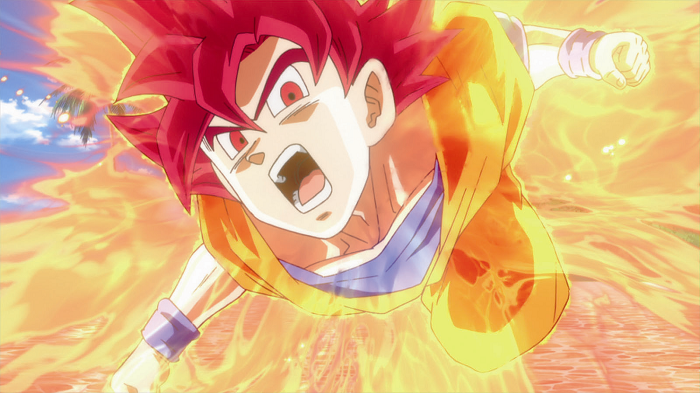 While the first four Super Saiyan forms were basically chapters in the same book, this new Super Saiyan God+ is basically an entirely new volume, with new Super Saiyan transformations that can be stacked onto a preexisting Super Saiyan God-level as a base form. So, with the new Super Saiyan God basically introducing an entire second arc of power levels possible for a Saiyan to achieve, we have to wonder – Where can they possibly go from here?
Is the Super Saiyan God Super Saiyan finally, really, truly the ultimate Saiyan form, for super realsies this time? If so, what can happen now that we finally have a cap to Goku and friends' power? If not, at what point do these seemingly endless levels of Saiyan power start to become ridiculous? Where can our heroes go now that they have literally attained powers beyond that of a god?
---
At Least Goku Hasn't Taken Up "Super Weaving" Yet
---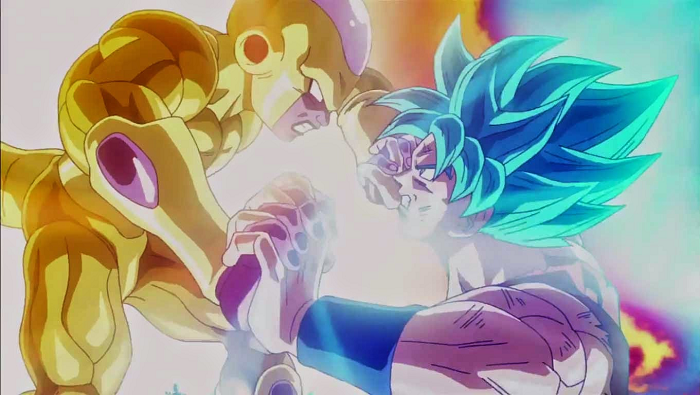 Are we going to end up with a cast of ridiculously overpowered characters capable of destroying entire solar systems by sneezing, as DC had with Superman? If these characters can continue getting stronger and stronger ad infinitum, perhaps Toriyama and his staff will ultimately have to take the same route with Dragon Ball Super as DC did with their multiverse and pull a Crisis On Infinite Earths move.