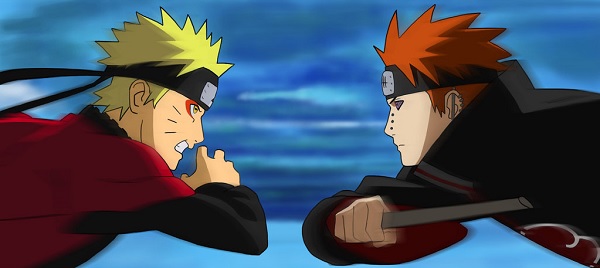 After Konohagakure is destroyed by Pain, Naruto arrives to the scene and is the only shinobi battling the Akatsuki leader. Besides the physical growth Naruto shows during this fight, there's more to this pivotal encounter of Naruto vs. Pain.


---
The History of Pain
---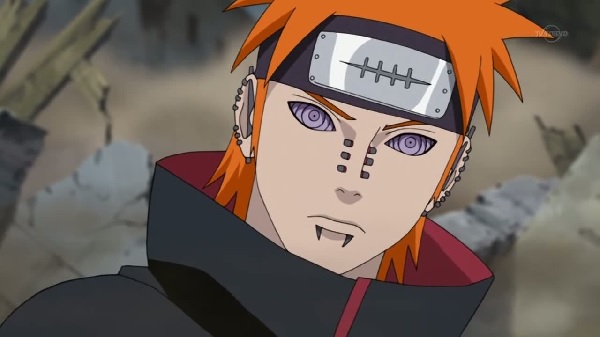 Pain is the Akatsuki leader. He appears as a young man with bright orange hair and multiple facial and ear piercings. However, it's revealed later that the first Pain we see is the dead body of Yahiko, who was a dear friend to the person behind the Six Pains, Nagato.
Nagato was an orphan who met Yahiko and Konan and became close friends with them. Over the years, they fought to create peace in the war-ridden shinobi world; however, Yahiko sacrificed his life to save Nagato and Konan. But because of his sacrifice, Nagato stopped believing in the path of peace that Yahiko believed in, which was to understand others, show compassion, and fight together to create the desired peace. Nagato decided that his path toward peace was to destroy the world with a Forbidden Technique and show people pain. Because of the pain Nagato suffered due to Yahiko's death, he didn't believe in himself anymore or the path of peace Yahiko wished for.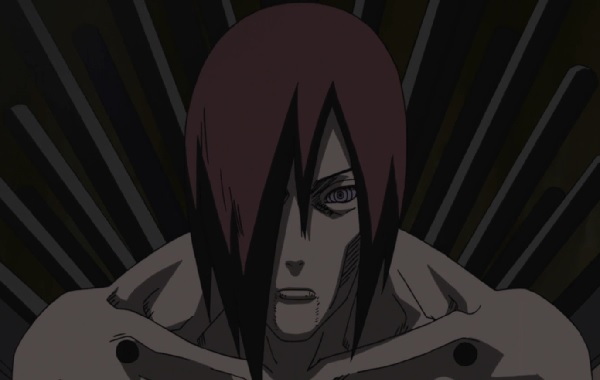 Nagato was one of Jiraiya's former students. Jiraiya was given a prophecy that stated that he'd be the one to nurture a student who would bring either peace and destruction. Nagato was special because of his Rinnegan, and Jiraiya believed that Nagato was the Child of Prophecy. However, he became the symbol of destruction rather than peace.


---
The Tie Between Naruto and Nagato
---

Naruto meets Pain's "real body" - Nagato
Naruto and Nagato are both Jiraiya's students. One was a harbinger of destruction, and one was the student who'd bring peace to the world. These two who were once Jiraiya's disciples and came into contact with each other, showing that their association, although indirect, started from long ago. Both Naruto and Nagato were destined to meet, and their battle would decide who would lead the world.


---
The Real Meaning Behind Naruto vs. Pain
---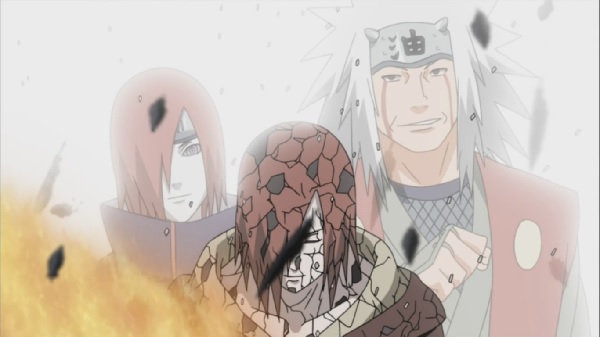 Nagato fades away from his Edo Tensei form and Jiraiya's and Nagato's images/souls appear, showing that they entrust Naruto in finding the true path of peace
The most significant moment during the Naruto vs. Pain fight was when Pain discussed the topic of peace with Naruto. What is peace? How can one bring about peace? Nagato decided that peace was only achieved through destruction and fighting, so he had found his answer. But Naruto didn't know his answer to how to bring peace at the time. However, after meeting his father, the Fourth Hokage Minato, Naruto found his answer - not to give up on anything, not even in finding the true meaning of peace and the right path toward peace. The battle of Naruto vs. Pain between these students ended, and Nagato had changed during the time he talked to Naruto; he believed in Naruto's words and trusted him to find the true path of peace. Nagato, the one to fight and bring destruction, lost in this battle, showing that Naruto, the one to bring peace, would lead the world.


---
Naruto vs. Pain was a battle of Peace versus Destruction. Thanks to Naruto, the true Child of the Prophecy, the shinobi world will forever know peace through understanding one another and fighting together.