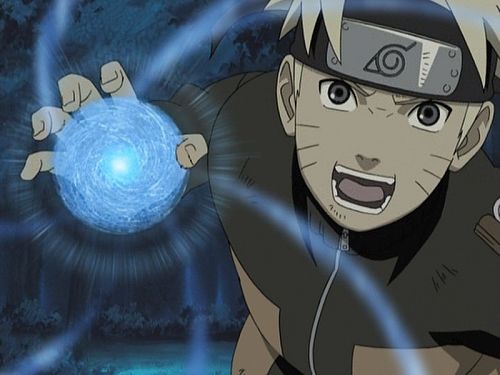 Naruto prepares to strike with a Rasengan


After observing the awesome power of the Tailed Beasts' Tailed Beast Ball, the Fourth Hokage created the Rasengan. His goal was to create a powerful ninjutsu that utilized shape transformation and nature transformation without the use of hand signs. Ultimately he was unable to do so within his lifetime, but the Fourth Hokage's legacy lives on.
---
Use and History
---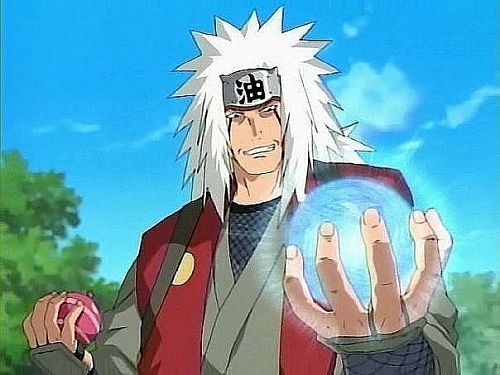 Jiraiya demonstrates the Rasengan for Naruto


The basic Rasengan developed by the Fourth Hokage involves focusing a spinning ball of chakra inside of the user's hand. Between its fast spinning motion and the highly compressed level of energy used, the technique can cause massive damage to anything or anyone it hits. The Fourth Hokage also intended for Rasengan to be advanced further with nature chakra. It is unclear whether his teacher Jiraiya ever attempted this, but his student Kakashi tried and failed to combine Lightning chakra with the Rasengan. Only Naruto, with his Wind Chakra, was able to fully develop the technique.
---
Wind Style: Rasenshuriken
---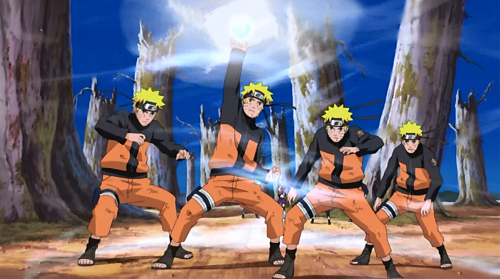 Naruto prepares to use the Rasenshuriken in battle for the first time


Despite the already massive power of the bland Rasengan, Naruto's Wind Chakra made the technique even stronger. Taking the form of a blade of air, the technique became the Rasenshuriken. When a target is struck by a Rasenshuriken, they are repeatedly cut by wind blades that are small enough to damage them on a cellular level. This damage severs nerves, leaving victims paralyzed, and wipes out the chakra circulatory system, preventing the damaged individual from ever performing ninja techniques again. Increase levels of power can even allow the technique to shred an opponent's body to the point of complete disintegration.
---
Other Variants
---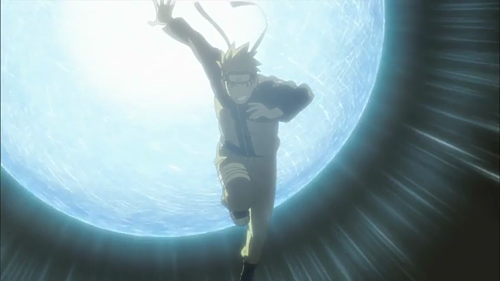 Naruto uses Sage Chakra to prepare a massive Rasengan


Even after dramatically increasing the Rasengan's power with nature chakra, the technique still had room to grow. By adding Sage Chakra to the mix, Naruto can create Rasengan that are larger than his own body. Combined with his shadow clones, these techniques have enough power to even knock a Tailed Beast down. When using Kurama's chakra, Naruto has the ability to form additional arms from the fox's chakra. These extra arms allow him to use many Rasengan at once without the help of shadow clones. The multiple Rasengans can be used for a variety of clever techniques.
---
The Rasengan may not have been developed from scratch by Naruto, but he has certainly made the technique his own through the course of "Naruto" and "Naruto: Shippuden".