---
Things you can learn about music from K-ON!!
---
A brief recap for the uninitiated, "K-ON!!" follows the shenanigans of a sweet but dim witted high schooler named Yui and her friends who form their school's Light Music Club. What they teach you about music is as follows: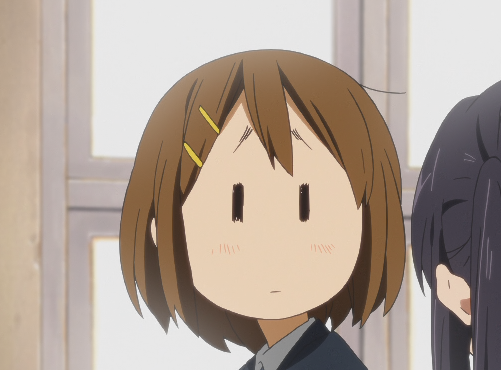 ---
It's hard at first
---
When Yui begins, she's at a clear disadvantage to everyone else. She can't play any instruments, sheet music is gibberish to her and her favorite hobby up until then has been rolling around on the ground blissfully. Except for a few child prodigies, everyone starts off knowing nothing about music.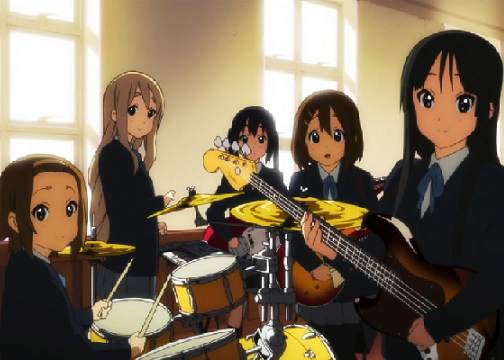 ---
It's better in a team
---
As lazy as Yui is, she starts to improve because she has other people depending on her. Ritsu starts out with some experience drumming and passion to make it big but this fizzles quickly as she begins to show her lazy side. Reluctant Mio is the one to gather the team together so practice can be successful. Yui and Ritsu get their motivation and keep going as a result.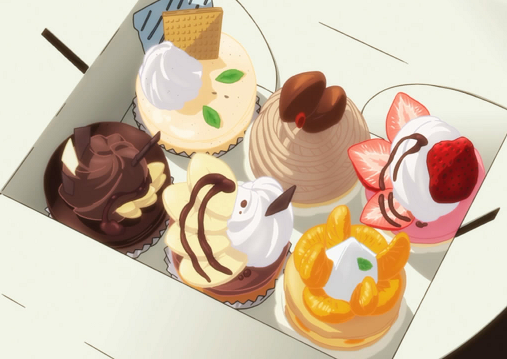 ---
Rewards help
---
When threats, violence and embarrassment don't work Mogi saves the day with delicious treats. While these are minor to her (because she's loaded) they make practice more fun and give everyone a reason to drag themselves to the music room on time.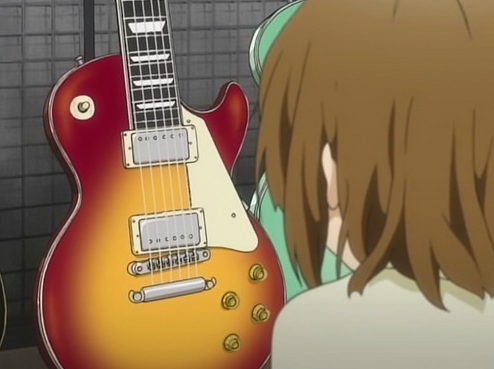 ---
A great instrument can't fix a lack of practice
---
Yui has the great taste (and financial misfortune) to fall in love with a super expensive, stunningly gorgeous Les Paul guitar despite being an amateur. When she lucks out and is able to buy it and she finally has it in her hands she can't play anything more than a very basic tune. There is no shortcut to being a good musician. Only after she starts to practice seriously does she begin to see the results she desires.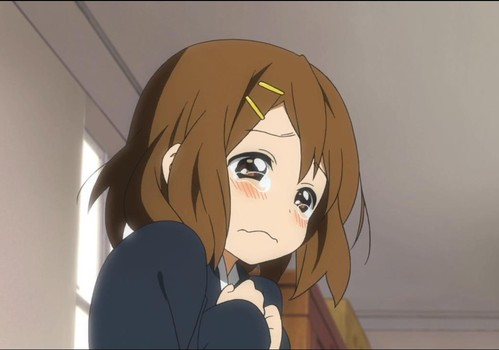 ---
Too much practice is a bad thing
---
When Yui trains with Sawako Sensei to be able to sing at the school festival, they overdo it completely. Her voice ends up sounding like she's been chain smoking for a few decades. This can happen and when it happens before a gig, the results can be devastating...unless you have an understudy.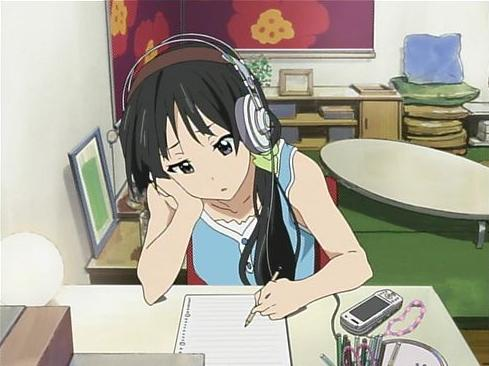 ---
Sometimes cutesy lyrics aren't so bad
---
When Mio first starts writing lyrics they are sickeningly sweet. They're practically gag-worthy. The good thing about them is that they get her started writing in the first place. You have to open up to get the words flowing. And of course there are people who enjoy songs like "My Love is Like a Stapler" or "Fuwa Fuwa Time" (which actually gets more ridiculous when you read it in English).