While there have been a lot of anime popularized internationally it's actually quite hard to get things going in the video game realm. A lot of developers and publishers shy away from popular anime titles because the numbers can't justify an international release yet. Due to this, we have popular anime like Fairy Tail still awaiting mainstream video game franchising similar to that of Naruto or Dragon Ball. In fact, a lot of us may not even be aware that Fairy Tail video games exist. This is mostly because the majority of Fairy Tail games are only available in Japanese, and have received very little coverage in the Western gaming media.
A lot of fans have been waiting and it's surprising how Fairy Tail video games have been in existence for around 5-6 years now. They might be difficult to find but with enough persistence you may get your hands on one. One thing to note is that the Fairy Tail video game releases were only done for handheld gaming systems like the PSP and the DS. Another thing you might notice is that there haven't been any new releases yet covering the latest arcs of the series since the anime just restarted around last year.
With that in mind, one shouldn't take things for granted. These are definitely some entertaining games that will finally give you control of your favorite characters from Fairy Tail. Let's take a look at some of the latest titles out now.


---
Fairy Tail Zeref's Awakening
---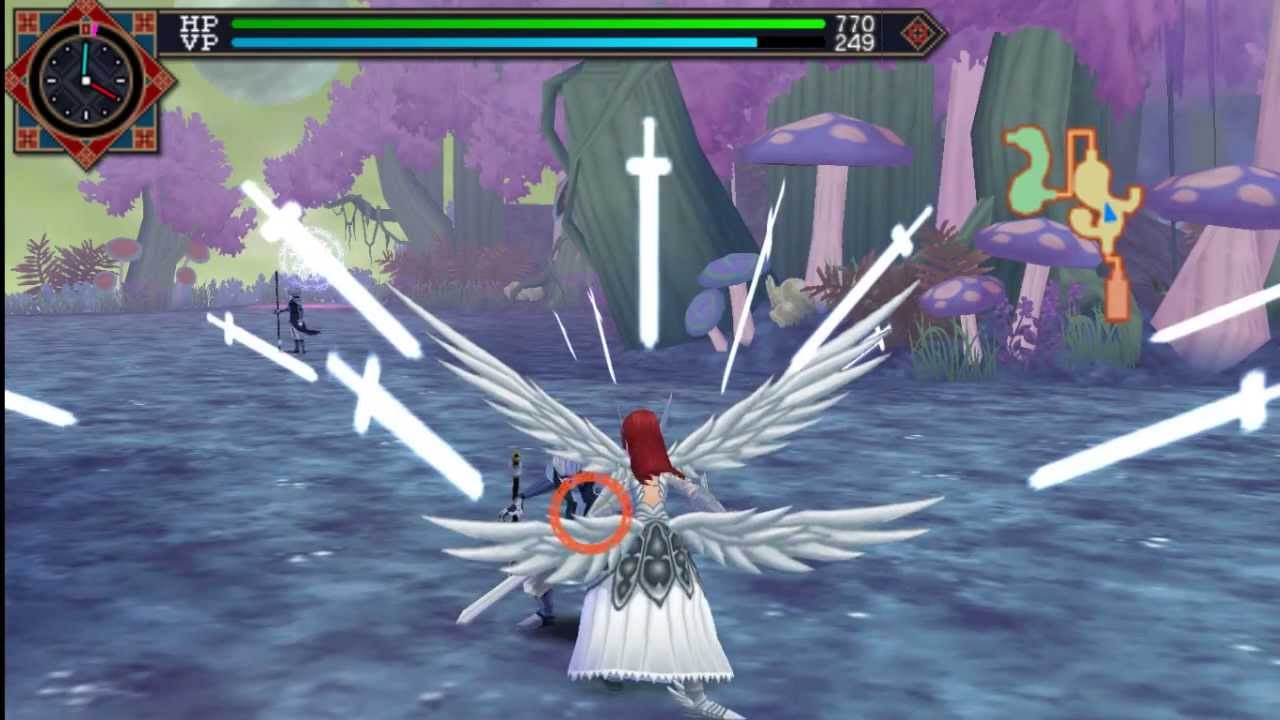 Platform: PSP
Fairy Tail Zeref's Awakening may be the most polished video game out of all the video games that you'll find in this short list. The game follows the Oracion Seis arc up to the Tenrou Island arc. All of the characters featured in these story lines are playable characters as well. You'll be able to play as members of Blue Pegasus, and Oracion Seis. You'll even get the chance to play as Jellal Fernandes. Customization is available and you can even opt for your team to be in uniform.
Gameplay is reminiscent to some of the more mainstream Naruto games where you explore a map and defeat different types of enemies. You even get to switch between the three or four characters in your team. With the video game following the story of the two arcs it's definitely something to consider if you want to relive those stories playing as some of Fairy Tail's most popular names.


---
Sunday vs Magazine: Shuuketsu! Choujou Daikessen
---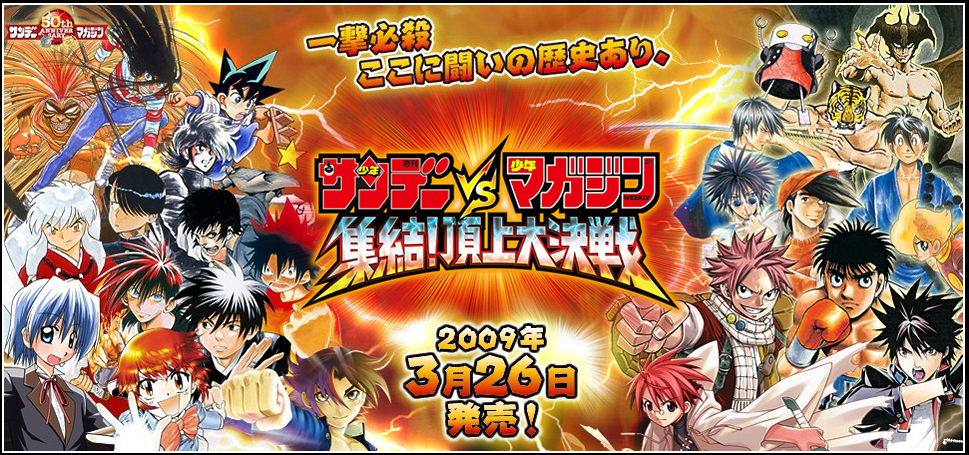 Platform: PSP
The first video game ever to feature members from Fairy Tail, Sunday vs Magazine is a gathering of the different manga and anime from Weekly Shounen Magazine and Shounen Sunday. The video game is similar to J-Stars though this game was released a bit earlier and only for the PSP. The game also features characters like Natsu Dragneel, Lucy Heartfilia, and even characters from Flame of Recca, GetBackers, and Hajime no Ippo (to name a few).


Like most collaboration games, this is a versus fighting video game similar to the trend from the Capcom series of versus games. You get to choose one of the many characters and battle it out in different stages from the featured anime. You'll even get the chance to fight at the Fairy Tail guild itself. This is a game you might want to try out if you're a fan of the different anime and manga included.


---
Fairy Tail Portable Guild 2
---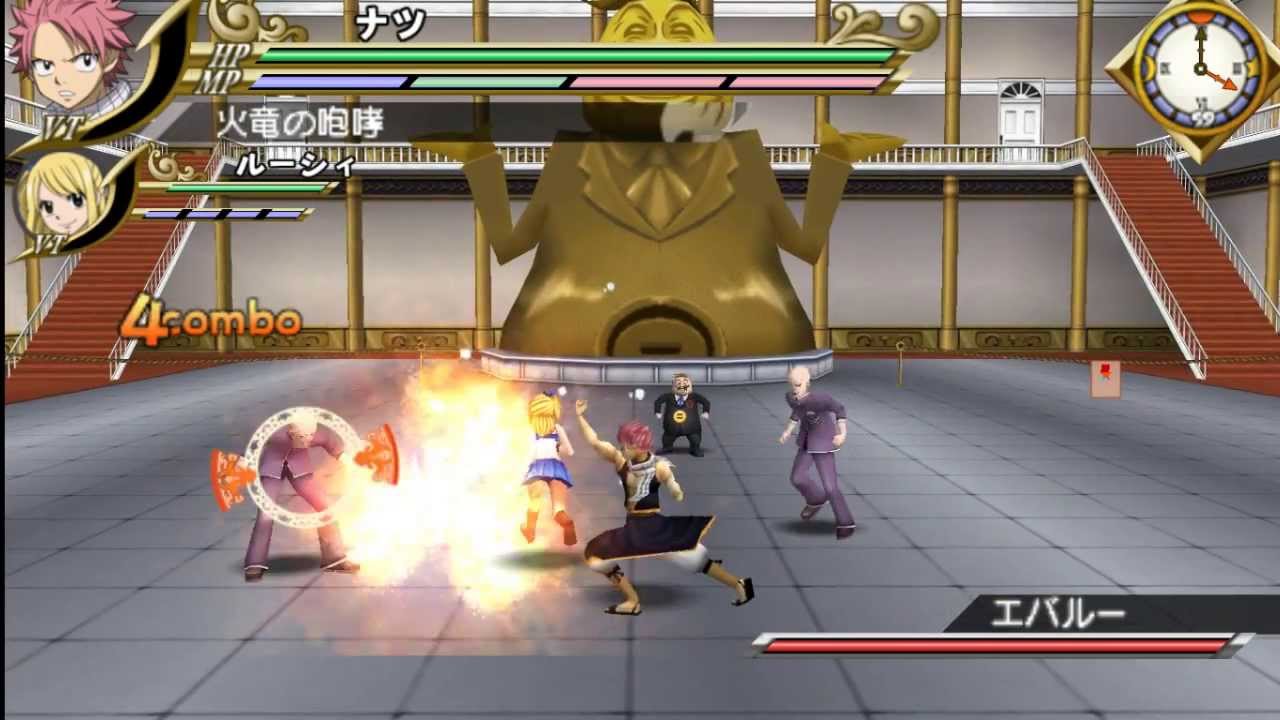 Platform: PSP
Fairy Tail Portable Guild 2 is as the name suggests a sequel to a game of the previous year (2010). The game itself has a good lineup of Fairy Tail members like Natsu, Lucy, Happy, Gray Fullbuster, Juvia Lockser, Gajeel Redfox, and Erza Scarlet. You'll even find other members of the guild like the Thunder God Tribe and Mystogan as characters joining you in the game.
In Portable Guild 2 you get to create your own character that will join Fairy Tail and do things normal for guild members. You get to accept jobs, go on quests at different regions and have some of the most iconic Fairy Tail members join you. The problem may lie in the fact that you don't actually get to play as the characters themselves. However, if you're the type who likes original creations then this may be for you.


---
Fairy Tail Gekitotsu! Kardia Daiseidou
---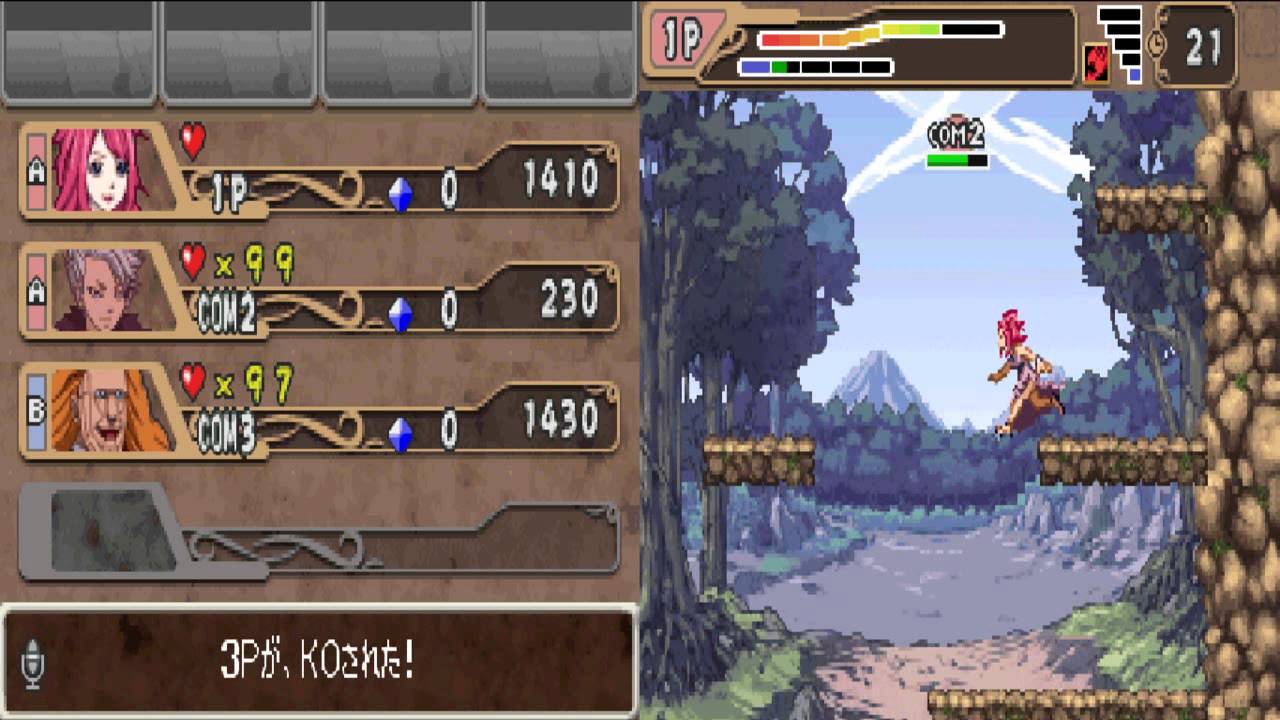 Platform: DS
This Fairy Tailgame actually takes from the story of the anime itself and you'll be playing from the Battle of Fairy Tail arc up to the Oracion Seis arc. You get to play as some of the guild's characters like Elfman Strauss, Natsu, Erza and Gray. The game itself is like a fighting platformer where you have different elevations and items in the game similar to the style of Super Smash Brothers. The game features up to four characters battling it out in different locations. The style is a mix between pixelated and chibi art though it cannot be classified fully as one of those categories.


---
Fairy Tail Gekitou! Madoushi Kessen
---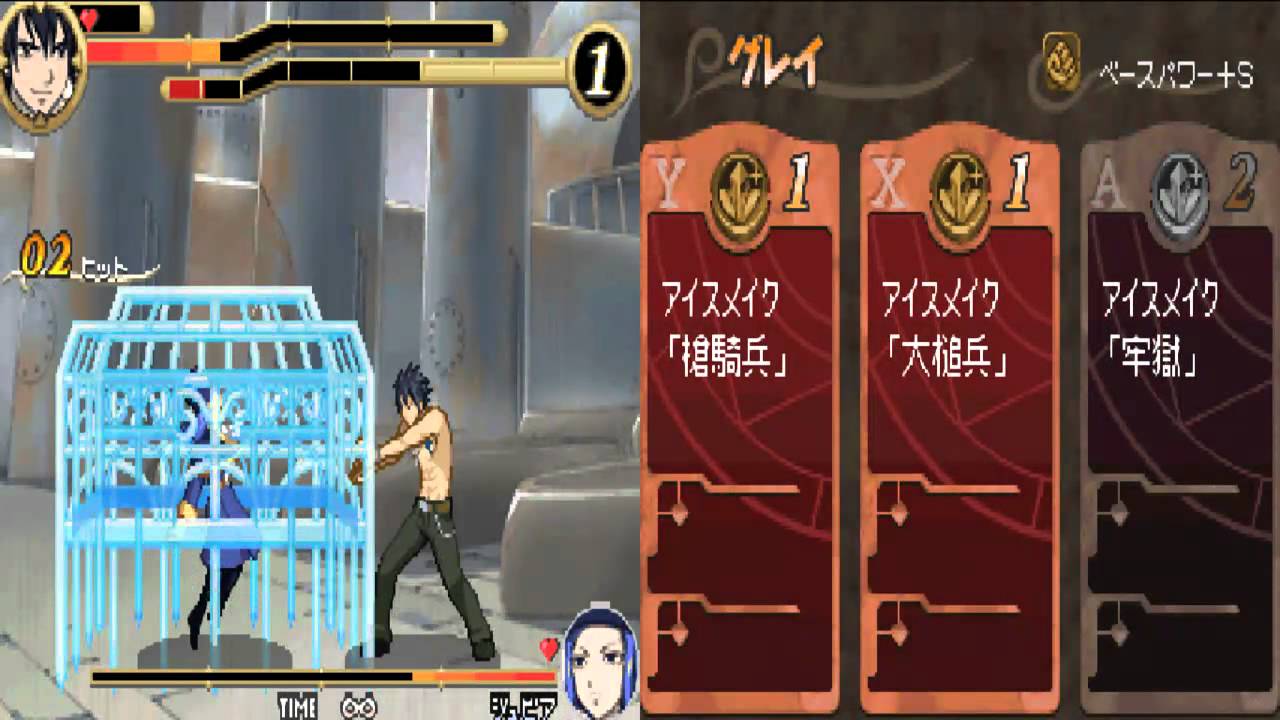 Platform: DS
Despite the similarities with this game and Gekitotsu, the two video games have vast differences. For one Gekitou is a pure fighting game without platform elements and you'll get to relive a few arcs of Fairy Tail's story like the battles against Phantom Lord. Most of the characters featured in the different arcs are playable and you'll notice the significant differences between the powers and play styles of each. The video game is a portable version similar to some Dragon Ball and Naruto fighting games (with downgraded graphics for the respective system).
---
If you have no trouble with playing in Japanese then you can pick some of these up. With no announcements yet for any video games in the works, it seems we might have to wait just a bit more before we see any games taking advantage of newer technology and the latest arcs. Whatever the case, these video games are definitely some that are worth spending time on if you're a Fairy Tail fan.