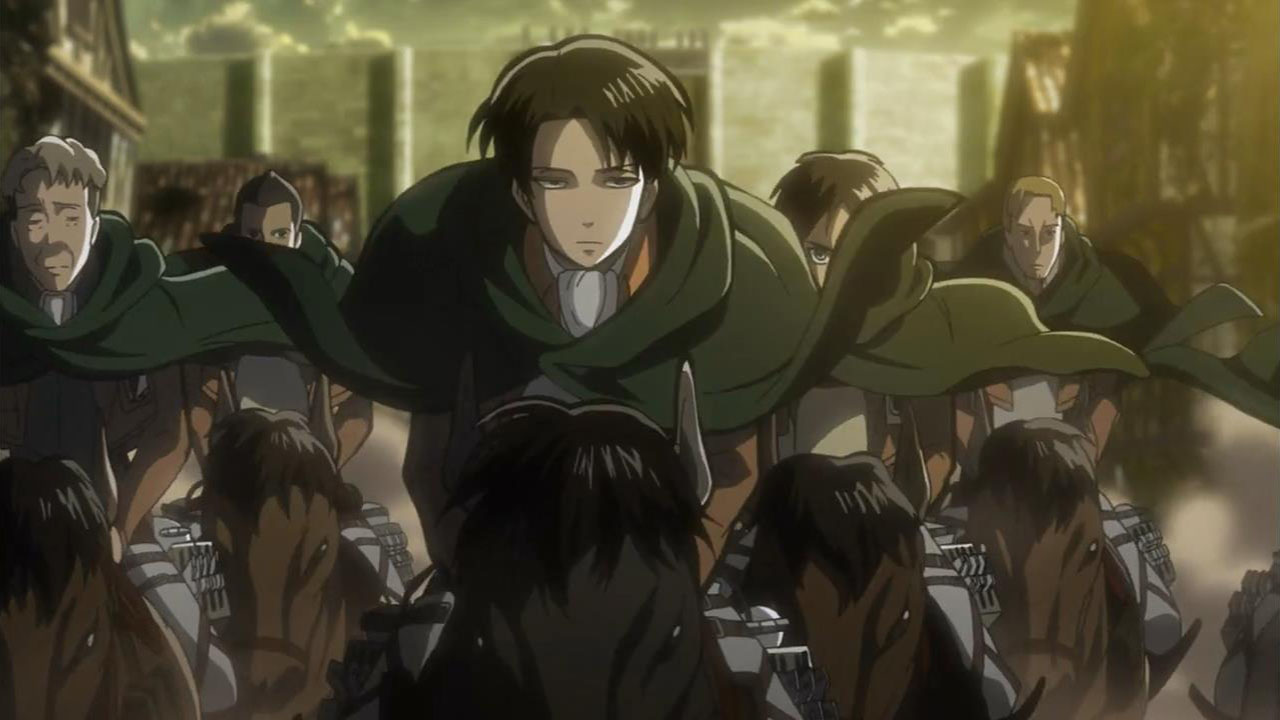 Why not look at some of the amazing opportunities available to you and ask yourself have you got what it takes to be the best? Here are the top five reasons to join up today!


---
Better food!
As you well know, since the fall of Wall Maria, food is seriously scarce. Luckily those who sign up for service are still offered three, albeit small, meals a day. Higher ranks even get bonus items such as meat! It's a very small price to pay for your lives, you have to admit. What is a big scary Titan compared to malnutrition? What is that you say? You live inside the inner wall? Then don't worry about it, you have all the food you need! But for those of you facing a long winter with only a stale loaf to look forward to, you might want to join us. Hey, we don't actually have that much food ourselves. In fact, we are also hungry but still fed better due to all the important work we do. Oh and every last Friday of the month is taco night.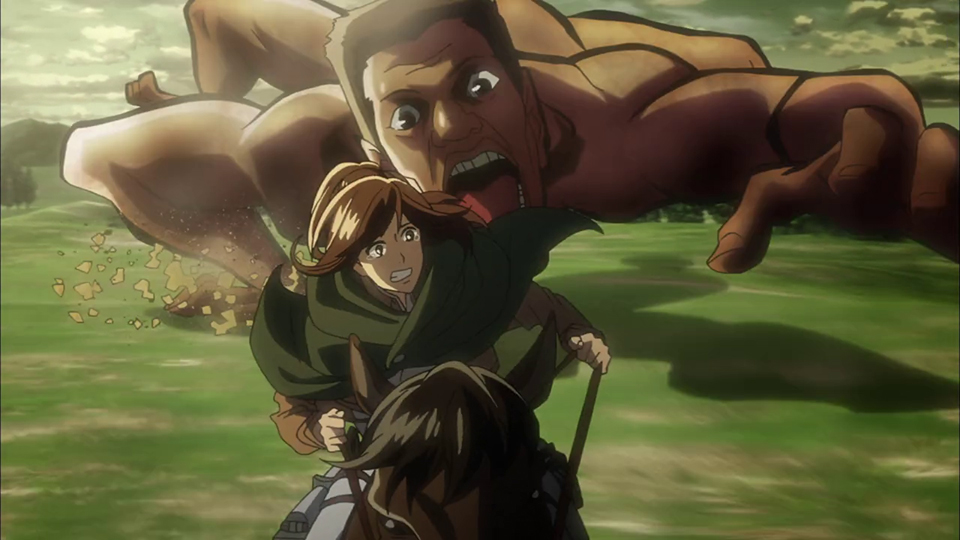 ---
Fresh air and exercise!
Imagine being able to ride through the forest on horseback, with the sunlight streaming in through the trees as you breathe in that majestic pine air, with maybe a little motivation in the form of a 15 meter high Titan running behind you planning to make you its breakfast. But never mind that last part! Joining the Survey Corps means plenty of fun and exciting excursions outside the walls. Ever wonder what is out there? We bet you do. It is amazing! Don't let the fact that there are hundreds of toothy and hungry Titans roaming free put you off. They won't bother you that much. Even if they do, you will be trained to the highest standard to take on those huge invulnerable monsters with super-fast healing ability, so no worries.


---
The best scientific discoveries!
It is not all about fun outside those walls you know. We go out there for a good reason. Thanks to our top notch research team, we know so much more about the Titans than we did 100 years ago. Okay, so we don't know why they kill humans or eat them. We don't know how to kill them any other way that attacking the weak spot on the back of their neck nor how they even breed without any sexual organs. Actually, thinking about it, we have no idea whatsoever where they even came from. Oh but we do know they are light. Like REALLY light. That has to mean something! Anyway you will learn all about this and much more during your training which prepares you for your first encounter with a Titan and allows you to sleep soundly at night knowing it is not as blood-curdling as you thought. Calamine tea and lavender oil come included in your introduction pack just in case.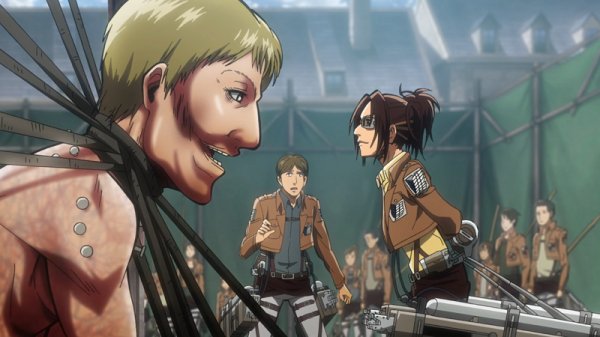 ---
Form new friendships!
Men and women come from various villages all over the land to join up with the Survey Corps. You will have ample opportunity to make new friends for life. Well as long as life lasts, whatever that means! Form new relationships and get to know people! Become a real social butterfly! Nothing bonds people together like running for your life away from a bunch of huge monsters or in your case, towards the death and destruction, but you will be with all of your new friends and afterwards you can celebrate with those who survived the fight. What little remains of those you have lost will be burned once identified but hey, you will have so many new friends to choose from, you will have forgotten the old ones by Tuesday.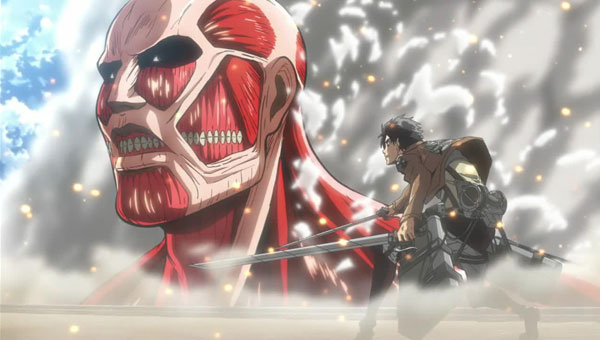 ---
Excitement and adventure!
Did we mention the Titans? It is not such a big deal but it is a big part of the job to get up close and personal with these guys. After three years of training and armed with just a bunch of blades, you will get the chance to wreck these guys with your serious armed combat skills. Nothing gets the blood pumping like taking on your worst fears in physical form! Just think, providing you were ranked in the top ten in basic training, you could have joined the boring old Military Police and miss out on all this fun, stuck behind the inner wall spending long days just eating and drinking. Those losers never get a piece of the action! Also have you seen those new Titans? Providing you are not the one having to take them on, you can watch these majestic killing machines live and in person! Can any of your farmer friends boast that? What was that? They were among the first to be slaughtered? Oh. My apologies. But still cool, right? Yeah you know it!
Still not convinced? Well you can always work the fields instead. That is also a great opportunity. Working long hours, no food, and you still may have an opportunity to go outside the wall but the likelihood of coming back again is not so great. At least with us, you have a sporting chance so why not sign up? Forms are available now and why not pick up some great 'I heart the Survey Corps' merchandise while you are at it? All proceeds go to the Royal Family's own charity fund. What charity? That is none of your business. Sign up today!