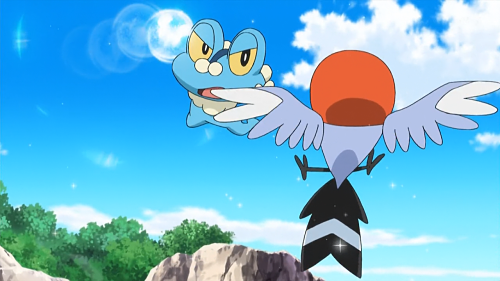 Ash's Froakie battles a wild Fletchinder


Battling, the core concept of Pokémon that motivates almost every Trainer within the series. When two Trainers agree to battle they face off under the eyes of a referee using a set number of Pokémon that range anywhere from one to six. The first Trainer to have their last Pokémon knocked out (unable to battle) loses.


---
Gym Battles and the Pokemon League
---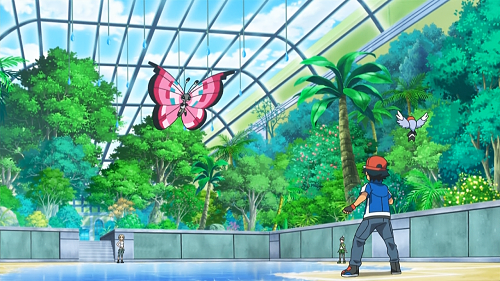 Satoshi battles Viola, first Gym Leader of the new Region


While any two Pokémon Trainers can battle each other under any circumstances, the goal of most Trainers is to collect Gym Badges. Gyms are scattered across each Region of the Pokémon world and Trainers travel around with the goal of beating eight different Gyms to collect their badges. With eight badges in hand, Trainers are able to enter a Pokémon League tournament. The tournaments begin with elimination preliminaries and move onto bracket-style matches in the finals. A Trainer who wins a Pokémon League receives a trophy and can then challenge that region's Elite Four and Champion.


---
Types of Battles
---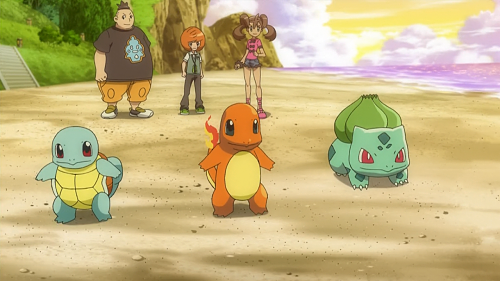 Tierno, Trova, and Sana send out their Pokémon for a Triple Battle


Pokémon Battles can take place with each Trainer using up to six Pokémon, although each Trainer usually uses the same number of Pokémon, in one-on-one fights. Additional stipulations can be added as well; for example, most Gym Leaders are not allowed to switch their Pokémon mid-battle while their challengers can do so. There are also Double Battles and Triple Battles, team competitions where a single Trainer commands multiple Pokémon at once or where multiple Trainers work together using one Pokémon each.


---
Benefits of Battles
---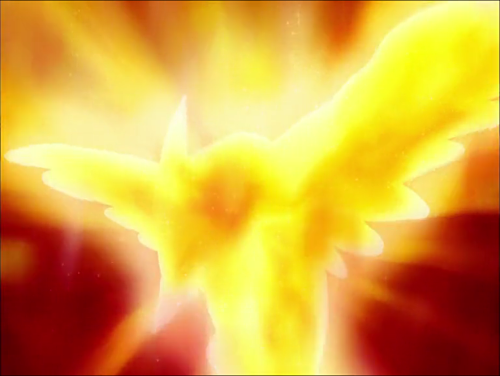 Ash's Fletchling begins to Evolve


Pokémon grow and age over time, but it is the Experience they earn in Battles that allows them to truly grow in strength. The most common change is Evolution. Some Pokémon do have to meet special conditions do evolve, such as the use of a specific Evolution Stone, but most are able to evolve to their later forms by gaining Experience. When a Pokémon evolves they often have access to new, more powerful Moves. They are also able to learn new Moves through their battle experience. While the anime has never strictly stated this, most Pokémon appear to only know four different moves at a time just like in the video games. When a character's Pokémon learns a new Move, they commonly stop using an older one that they had known up until that point.


---
"Pokemon XY" has come a long way from the start of the series, with many exciting battles along the way. Keep watching the show and the upcoming "Pokémon XY&Z" for more battles and adventures!