Upon obtaining the sword named Guilty Thorn, Kirito attempts to test if it could harm him inside the safe zone. Asuna stops him from stabbing himself.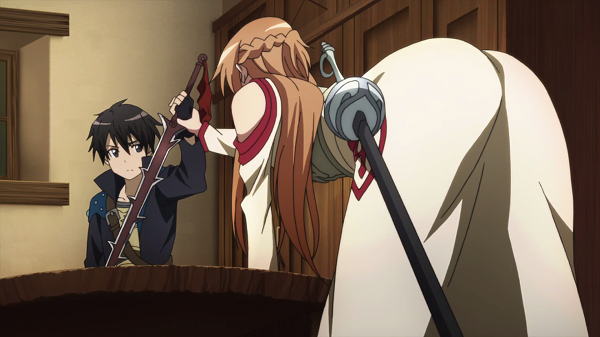 ---
After falling into a large pit, Kirito and Lizbeth have no choice but to spend the night there. Before falling asleep, Lisbeth asks to hold Kirito's hand.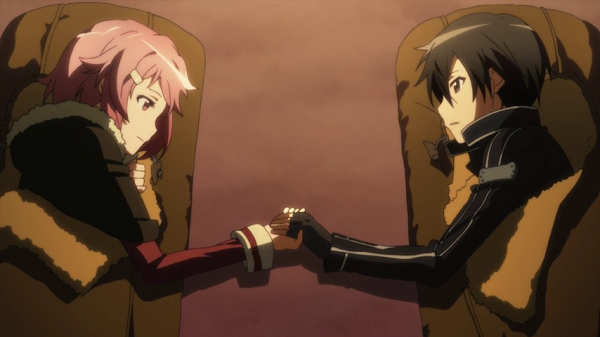 ---
Kirito accidentally grabs Asuna's left breast when she unexpectedly appears from the Teleport Gate. She gets angry and sends him flying across the field.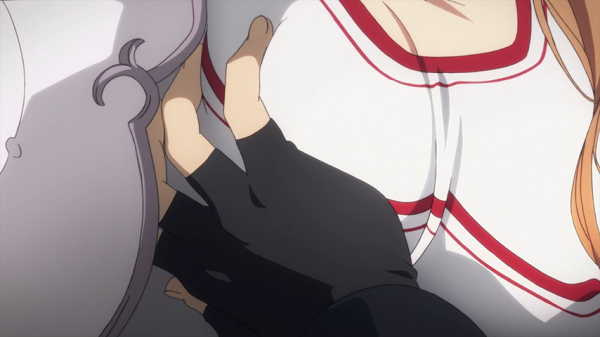 ---
Kirito stays at Asuna's place for the dinner. After they finish the meal, she dims the light and gets undressed.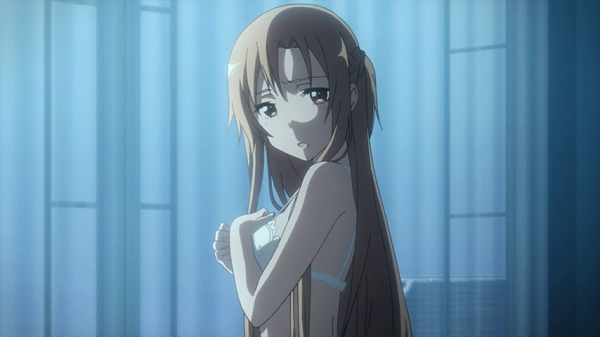 ---
Kuradeel tries to attack Asuna, but Kirito gets in the way and finishes him off with his Martial Art skill. Seeing Asuna in tears, Kirito kisses and hugs her declaring that his life now belongs to her.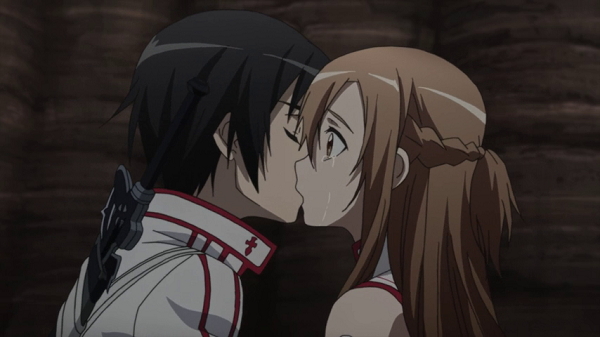 ---
Kirito explains to Asuna why he avoids guilds. Shaken by the story, Asuna holds him close to comfort him and promises that she will protect him.
---
Kirito and Asuna enjoy their honeymoon in their house in Coral Village on the 22 Floor. They promise each other to continue dating once they go back to the real world.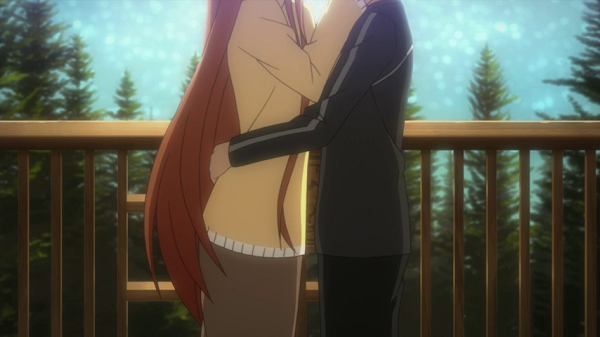 ---
Kirito and Asuna are seen lying in the bed and talking to each other. Asuna encourages Kirito to take part in a fishing tournament.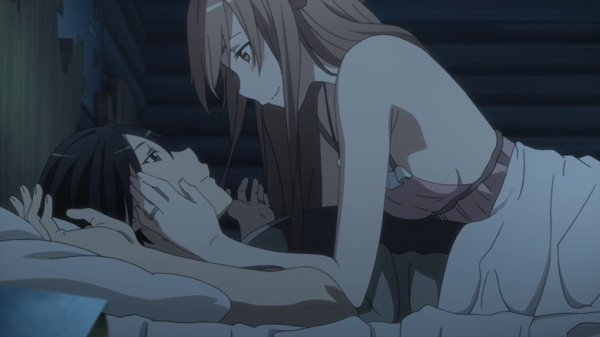 ---
Asuna and Kirito spend their last moments together watching the destruction of the giant flying castle called Aincrad. Before disappearing, they cling together and share a long kiss.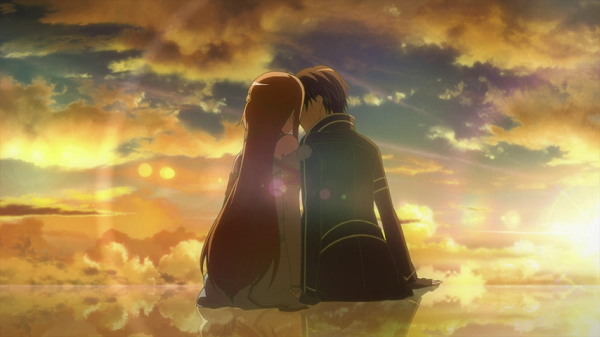 ---
Suguha enters her brother Kazuto's room and finds him incredibly depressed. She embraces him and tells him not to give up so easily on the one he loves.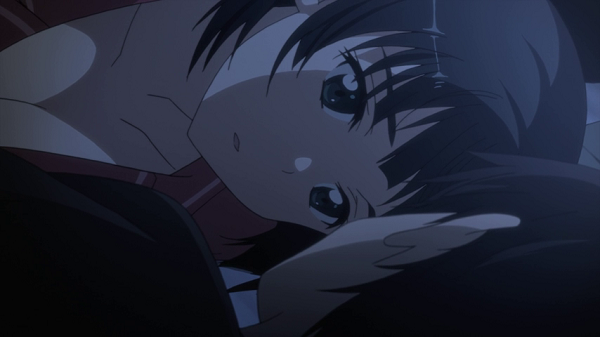 ---
At the top of World tree, the captured Asuna is confronted by King Oberon who insists on calling her his bride Titania. After she tells him to stop, he threatens to alter her memories and tries to take off her top.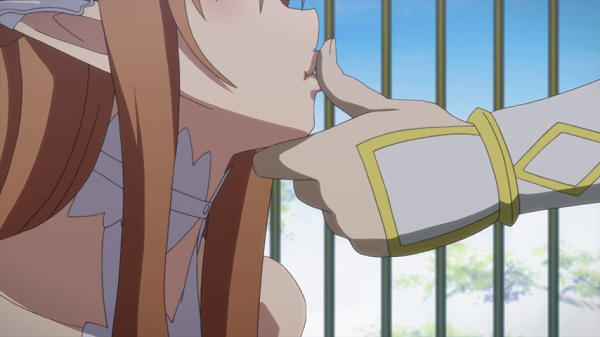 ---
Kirito allows his surrogate daughter, Yui, to sleep next to him until he logs out. After promising her to reunite their family, he falls asleep.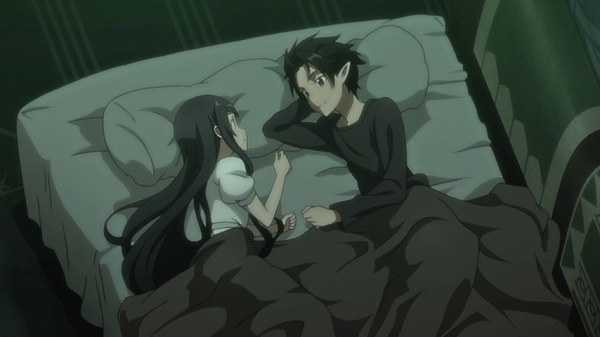 ---
Suguha Kirigaya takes a bath late at night. The highlight of the scene is when she stands up in the tub showing off her porcelain skin.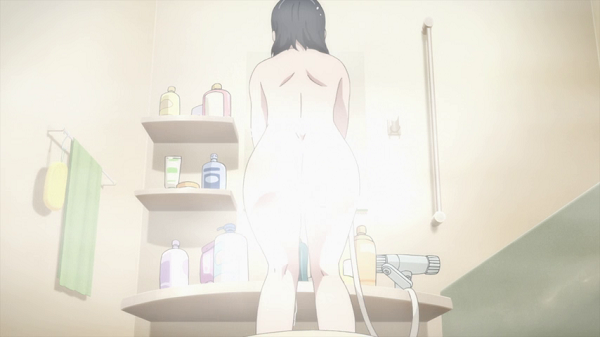 ---
Get a glimpse of Suguha Kirigaya undressed! Any young man would have got on his knees and praised the heavens for such a nice sight.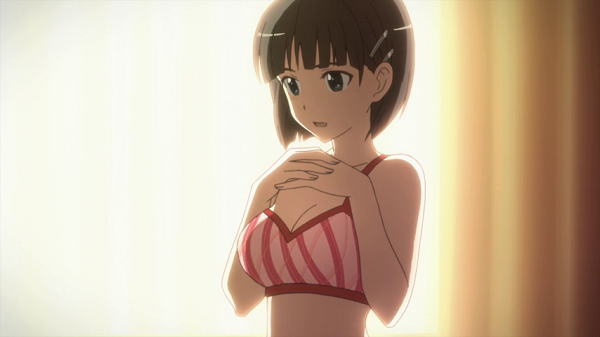 ---
Alicia Rue, the leader of the Cait Siths, is amazed by Kirito's fighting skills. She openly flirts with him and even attempts to seduce him in front of other warriors.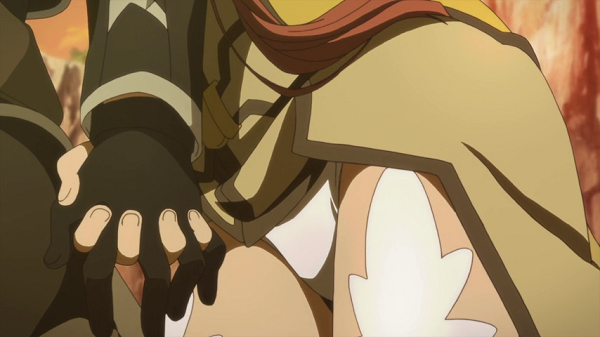 ---
Leafa attempts to attack Kirito, but suddenly drops her weapon and falls towards Kirito intending to be killed by him. He gently catches her in midair and they share a warm hug.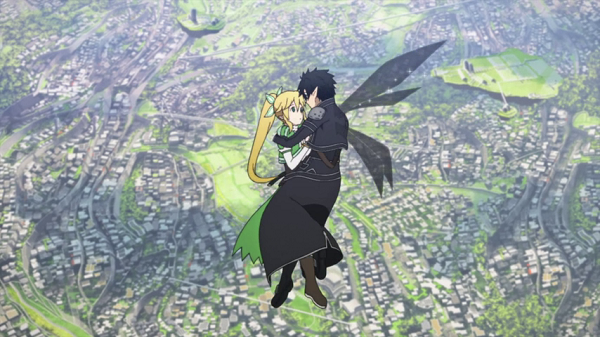 ---
When Kazuto opens his eyes, he finds his younger cousin Suguha waiting for him to wake up. She is so happy that she cannot suppress the desire to lean on his chest and cry.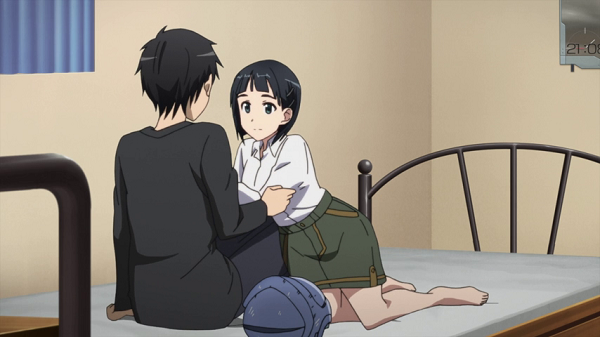 ---
Fairy King Oberon is one of the biggest perverts you have ever seen! He takes a deep pleasure in caressing half-naked Asuna in front of the helpless Kirito.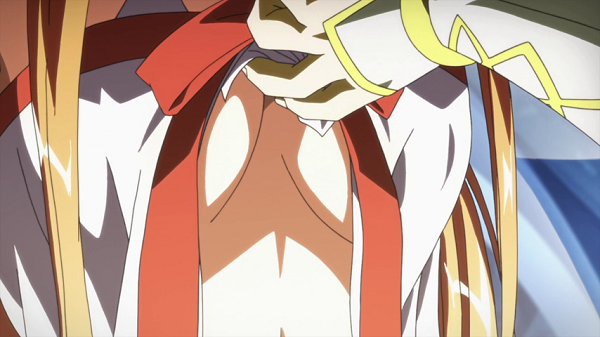 ---
After Yui finally destroys the cage's opening, Kirito and Asuna have a tearful reunion. What a heartfelt family hug!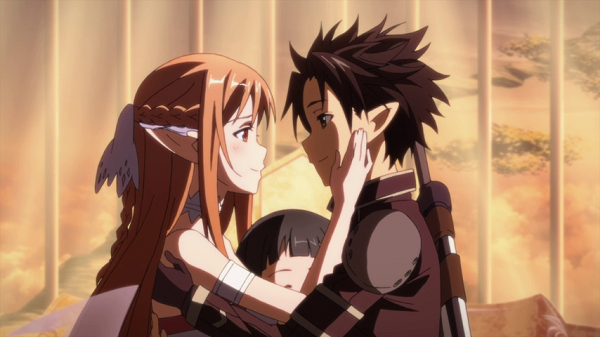 ---
Kazuto comes to the hospital room, only to find Asuna waiting for him. After a few moments of stargazing into each other's eyes, they share a long, passionate kiss.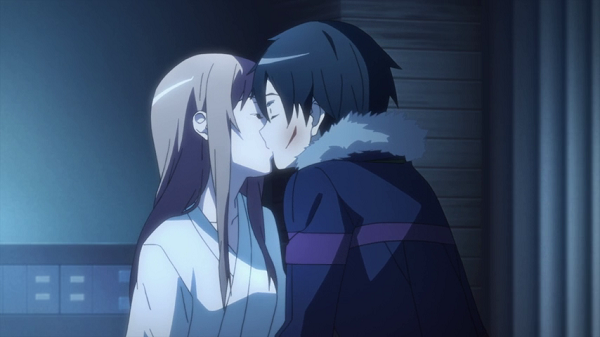 ---
Sword Art Online is an anime about players who are trapped inside a gaming world until the final boss is defeated. It has many touching and romantic moments that can sweep you off your feet!