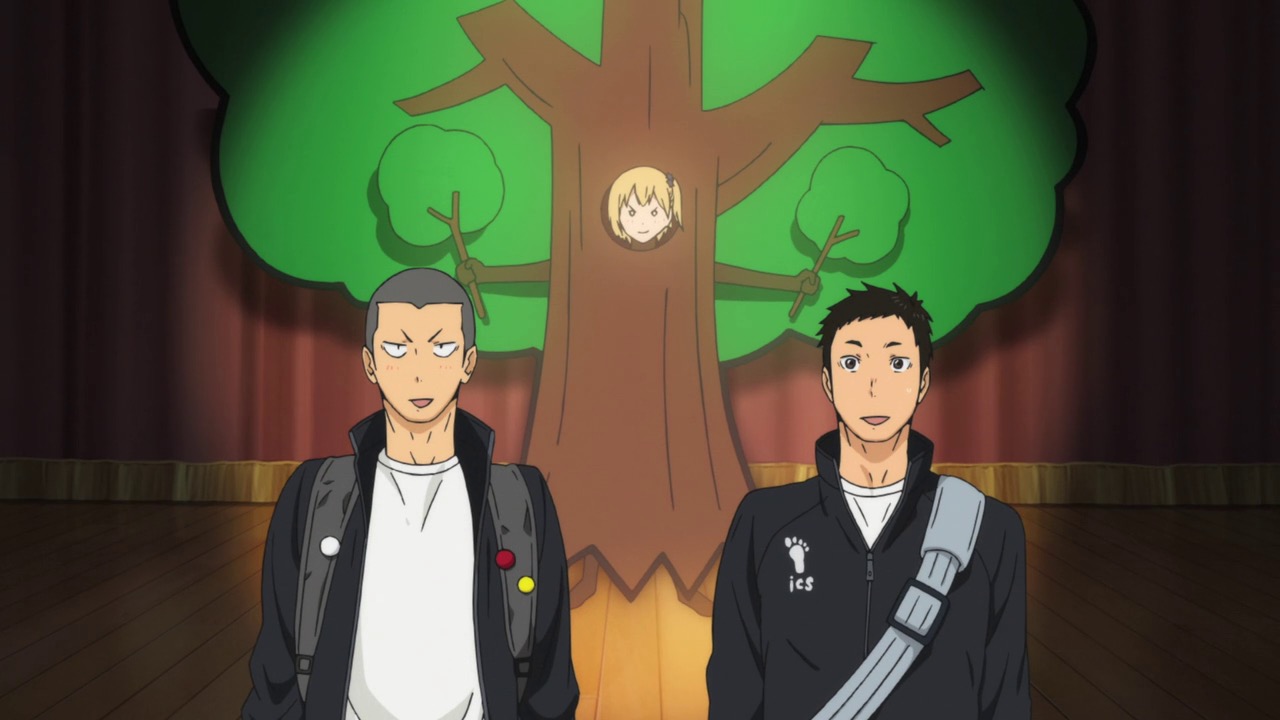 It's interesting to see the impact that Yachi has had on Haikyuu. This is a remarkably consistent series on the whole - it thrives on reliability rather than dynamism and comfortable familiarity over shock value.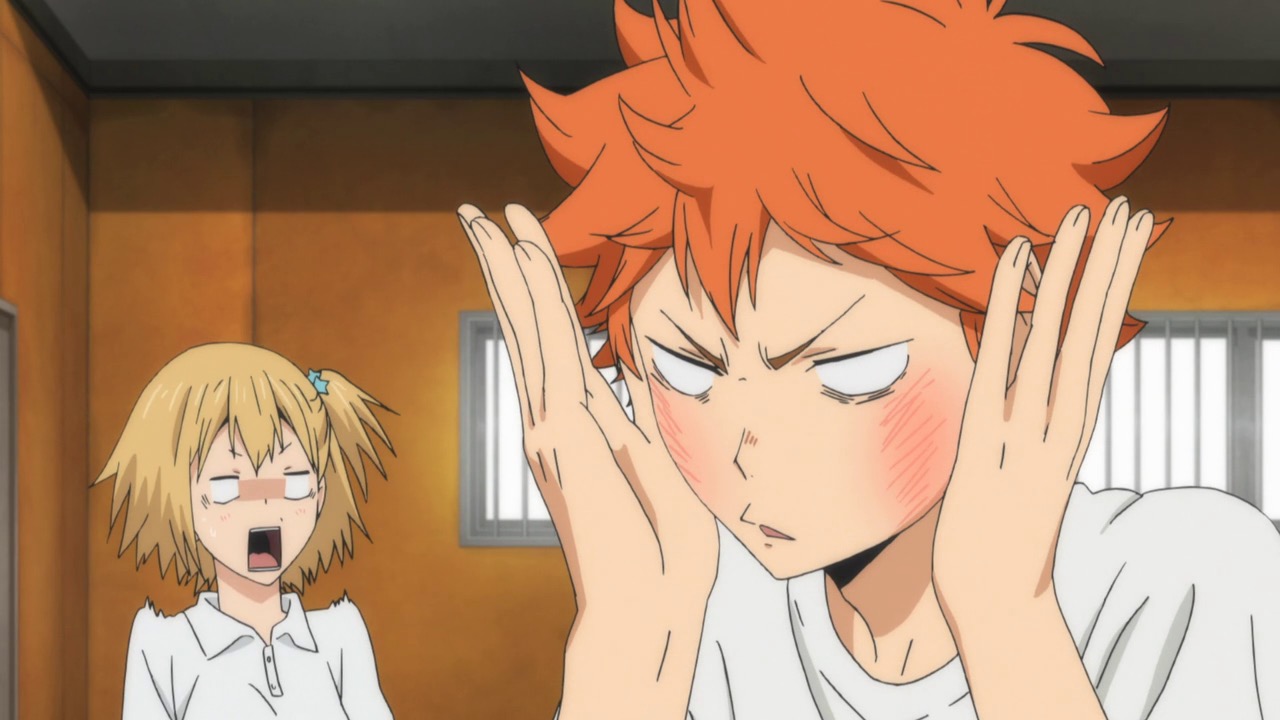 But Yachi has definitely taken this series down some new roads, and in more than just the obvious sense that she's the first female character to take a P.O.V. role. Intriguingly, I think it's just as striking that Yachi's presence has really opened up the role of the girl who's been there all along - Kiyoko - by giving her a pretext to share her own perspective on the Karasuno team and their role in it. And given that Kiyoko is played by Nazuka Kaori, one of the best seiyuu around, anything that brings her into the series more is OK in my book.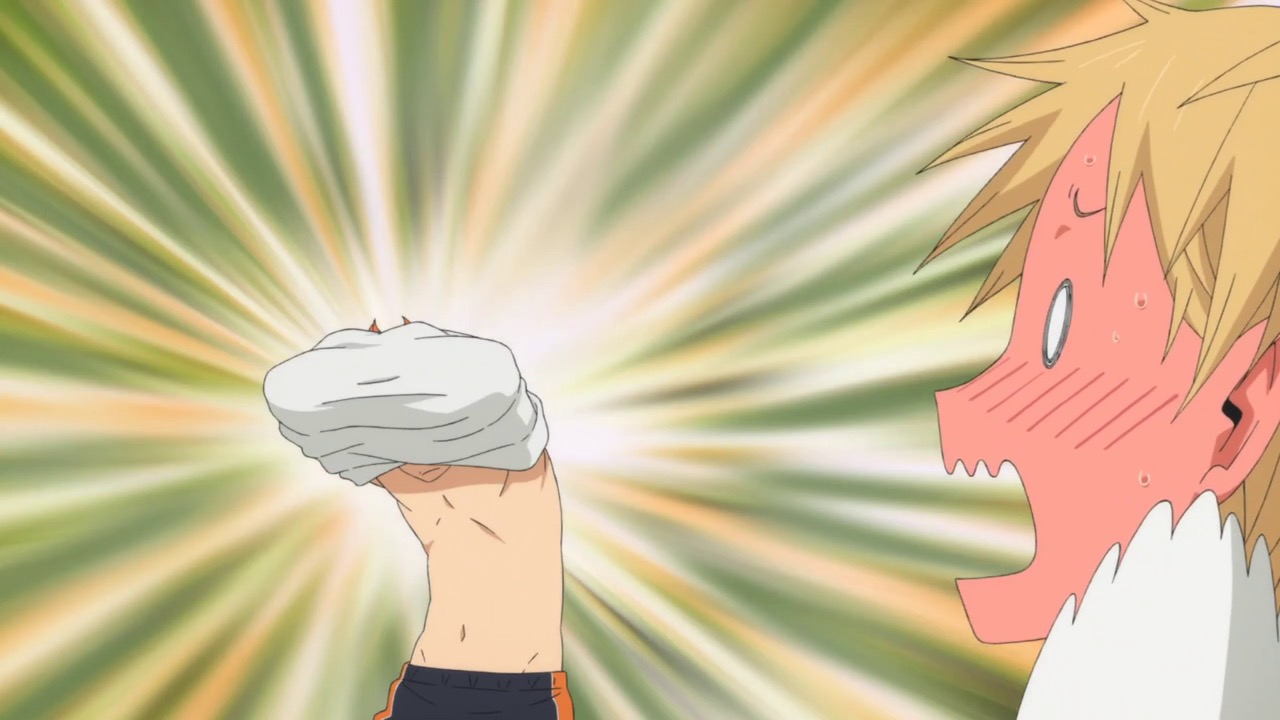 Shenata is certainly interesting in her own right. The more we see her the more we realize just how different she actually is from Hinata, despite their obvious similarities. Shenata is a pretty typical first-year high schooler in that she's still trying to find something to be passionate about, and I quite liked the way her relationship with her mother was portrayed. It would be easy to cast the elder Yachi as a cold and stern villainess, but Yachi-san actually wants whats best for her daughter - she just has a very direct way of saying it.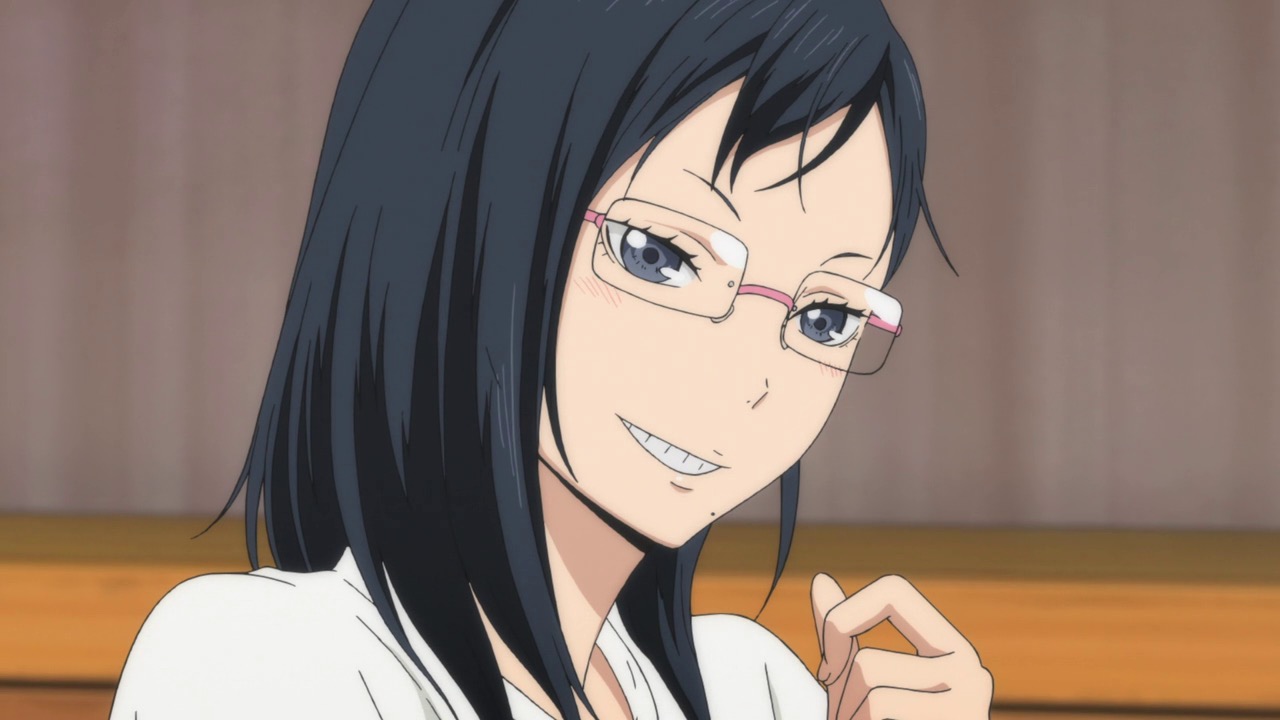 I think Kiyoko's advice to Hitoka is spot-on, especially for teenagers - what you really need to get somewhere in life isn't necessarily prefabricated passion or certainty, but a little curiosity. Curiosity is a criminally underrated quality, one of life's most useful, and to paraphrase Joseph Campbell: if you follow your curiosity doors may open where you did not even know there were doors.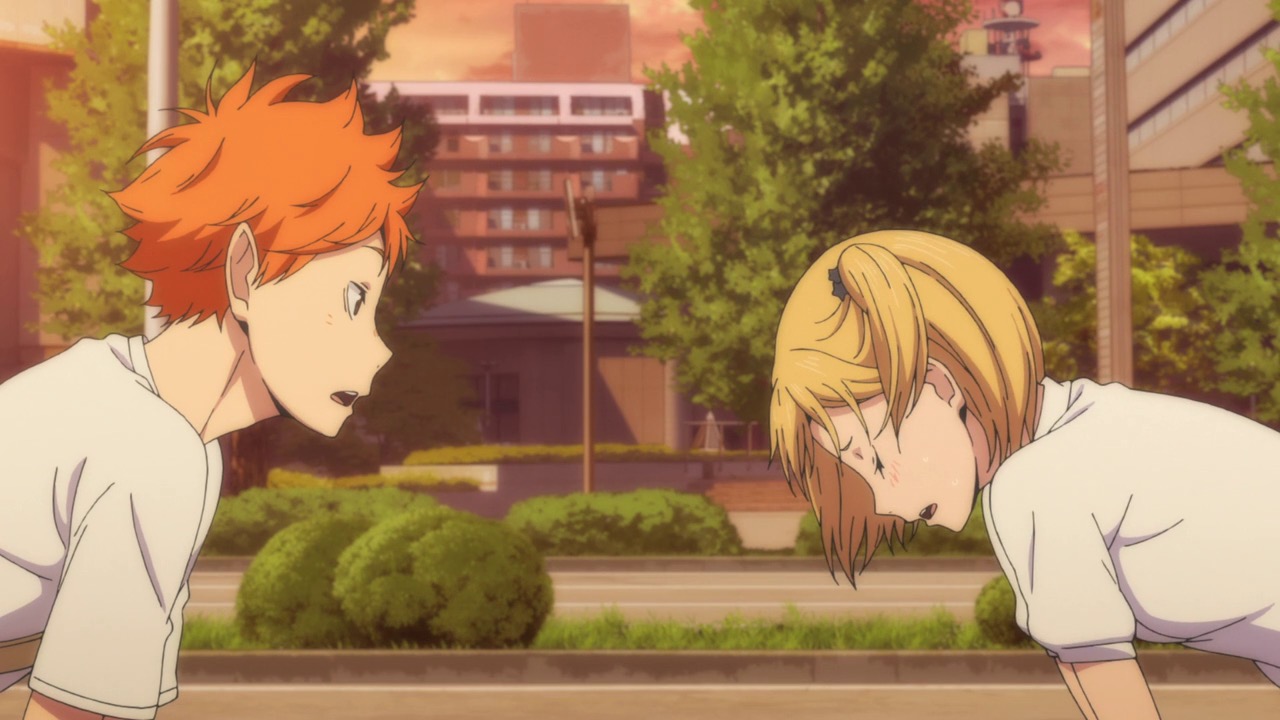 It seems a fait accompli that volleyball is going to be one of those doors for Shenata, and maybe not just as a manager either. In watching the Karasuno nest in action (especially Hinata, making it hard not to salute the obvious flag there) she's clearly developing a fascination with the sport and those who play it. So much so that she has Kageyama and Hinata (who's clearly much more than a "Townsperson B" in her eyes) pose for a photo with Shouyou in mid-flight so she can draw a poster to help raise funds for the upcoming road trip.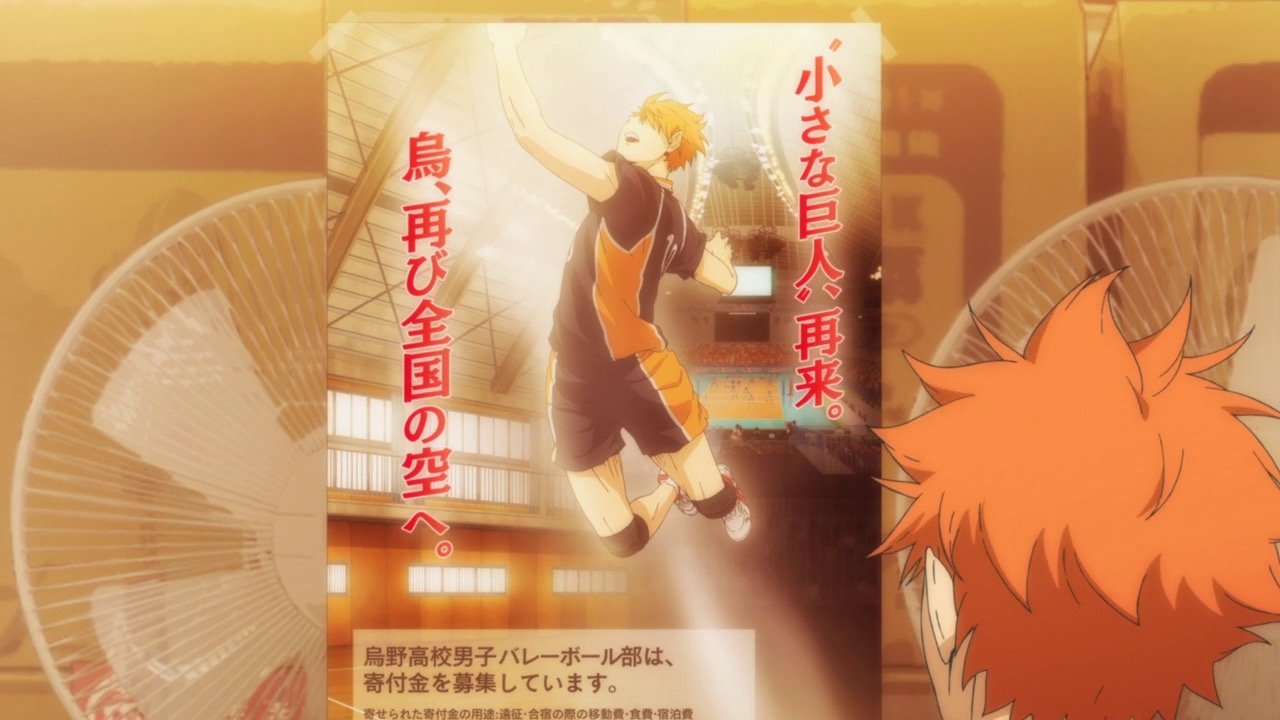 The reveal of that poster to Hinata is one of the most stirring moments of the second season thus far - Hinata is clearly aware that he has a special talent, but it's still striking to see him reminded of just how much of an impact he's capable of making. But for now there's still the matter of those exams Shenata helped him study so hard for, and how the "four idiots" will fare on them. I don't think we have much of an arc if any of them fail, of course, either in terms of plot or message - but again, with Haikyuu it's less about the suspense than the delivery.
Don't forget to join the discussion for Haikyuu!! Second Season Episode 3 here!