"[Osaka City] is the capital city of Osaka Prefecture and the largest component of the Keihanshin Metropolitan Area, the second largest metropolitan area in Japan and among the largest in the world with over 19 million inhabitants. Situated at the mouth of the Yodo River on Osaka Bay, Osaka is Japan's third largest city by the daytime population after the Tokyo 23 wards and Yokohama, and serves as a major economic hub.
Historically a merchant city, Osaka has also been known as the "nation's kitchen" (天下の台所 tenka no daidokoro?) and served as a center for the rice trade during the Edo period. (wikipedia)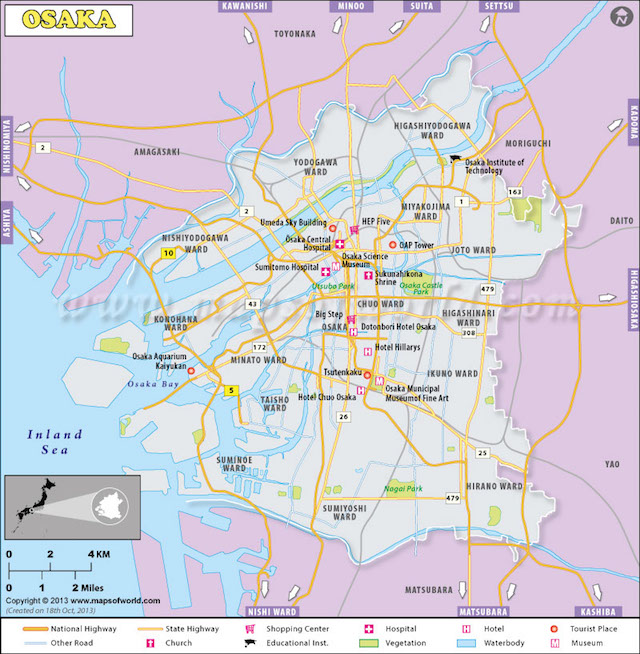 View full size map here
Today's destination is Osaka Prefecture! Osaka is notable for many things, among them being food, accents (Kansai-ben), and people! Located southwest of Tokyo (a good couple of hours away), Osaka is both a popular place to live and travel. As Patty from Lucky☆Star points out, there's lots of sights to be seen in this beautiful area!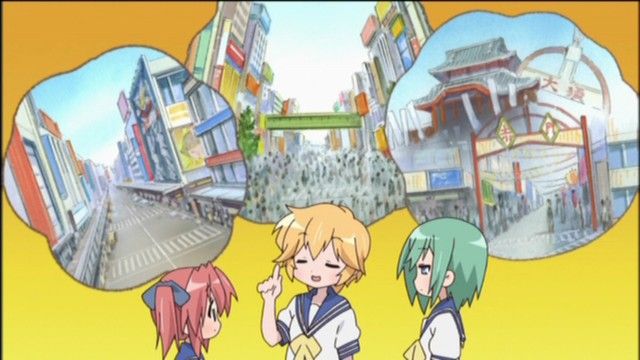 Note As always, potential minor spoilers are possible due to screenshots!
---
---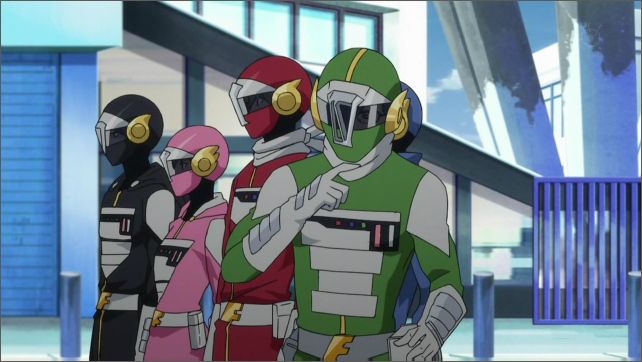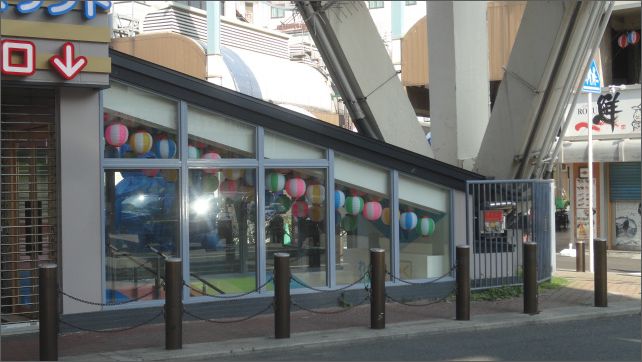 source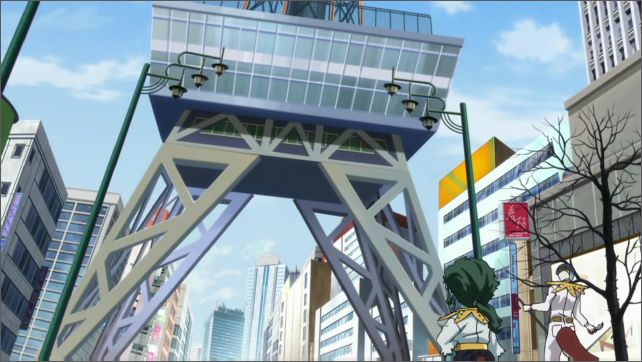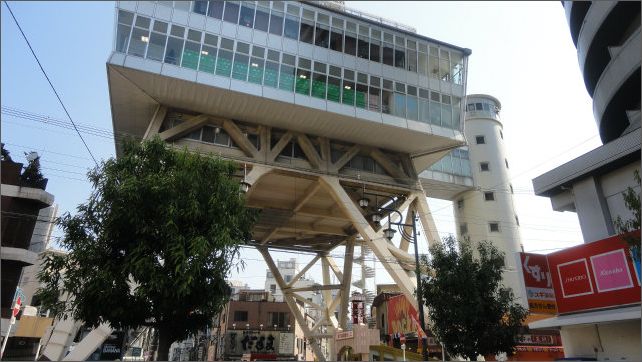 source
Let's kick things off in the urban areas of Central Osaka. This action-comedy about a gang of would-be superheroes uses Osaka City as its location in Episode 12.
---
---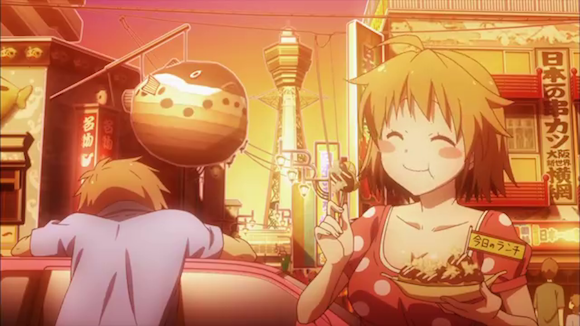 The opening of this romantic comedy takes the characters on a food tour of Japan. One of the scenes portrays Shinsekai (literally "New World"), which is rather ironically an older neighborhood of urban Osaka. This street in particular is famous for local Osaka cuisine, including blowfish and kushi-katsu (fried things on sticks).
---
---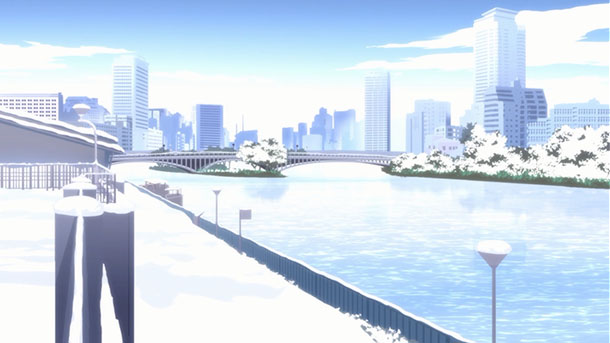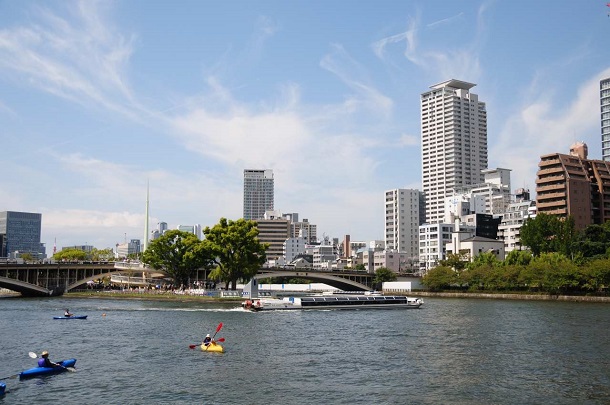 source
As you can see from the map above, Osaka City is surrounded by various bodies of water which means a couple of things: delicious seafood, a long history of trade, and an abundance of bridges. Some iconic Osakan bridges can be seen in various anime.
The Tenmabashi Bridge (kind of redundant as bashi/hashi means bridge) spans the Okawa river, which runs through Osaka city. It's a popular tourist area, and is also host of an art installment by Florentijn Hofman, a Dutch artist.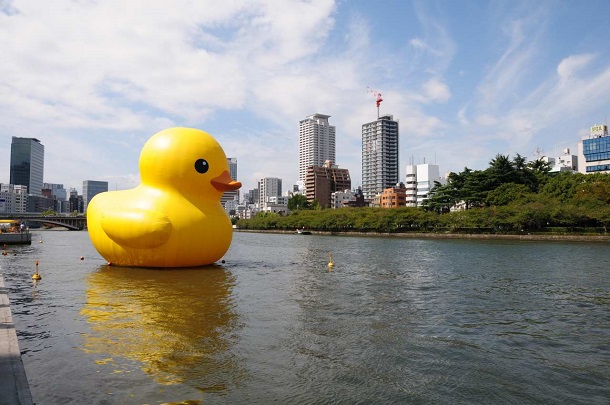 source
---
---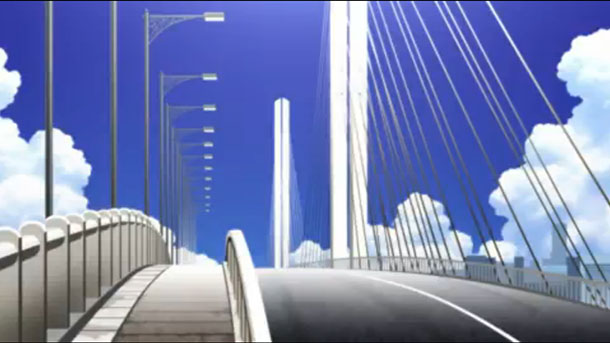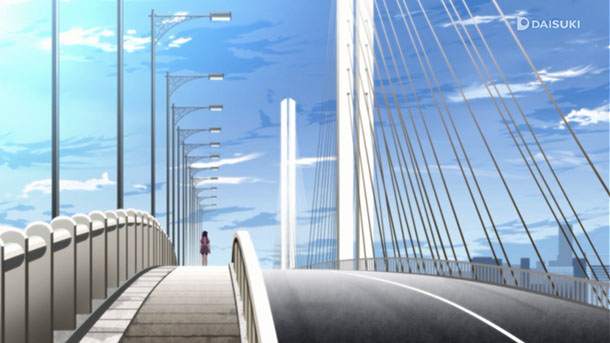 The Monogatari series have a thing for bridges- especially the Sugaharashirokita Bridge in Higashiyodogawa Ward, Osaka. It appears in two separate seasons of the show!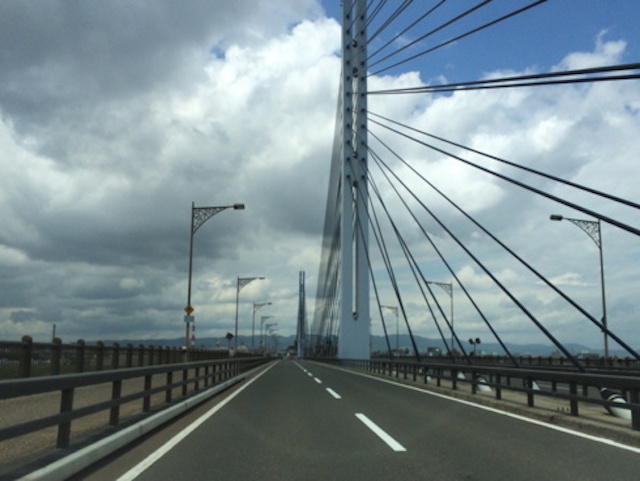 source
---
---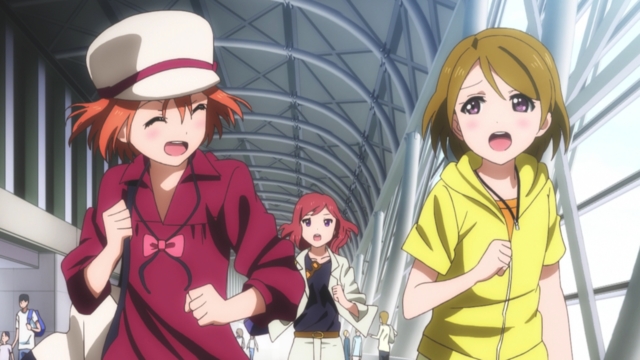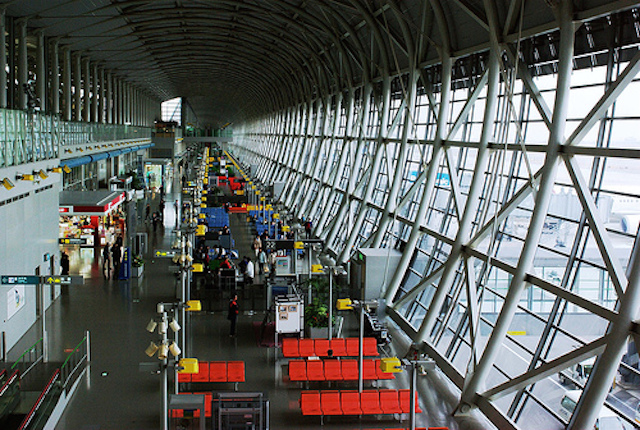 Footage for the μ's 5th single, "Wonderful Rush", includes scenes in the Kansai International Airport.
---
---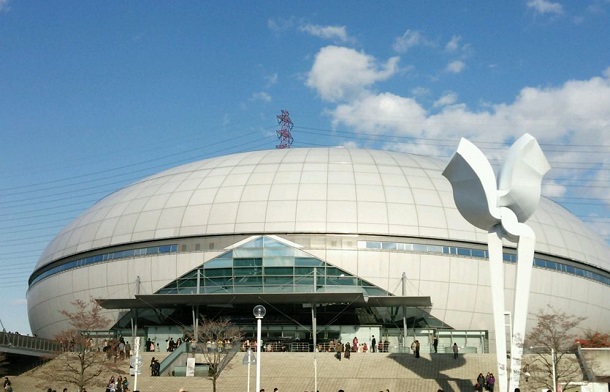 The Namihaya Dome is an indoor sports center. In the second season of Free!, this is the location for nationals!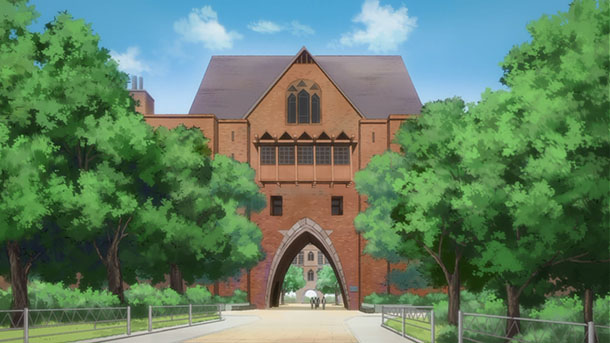 Kindai (Kinki Daigaku) is a private university in Higashiosaka, a city to the east of Osaka that literally means "East-Osaka". Fittingly, some famous alumni that graduated from Kindai were Olympic medalists in swimming!
Free!-Eternal Summer- uses this campus as reference for Samezuka Academy.
---
---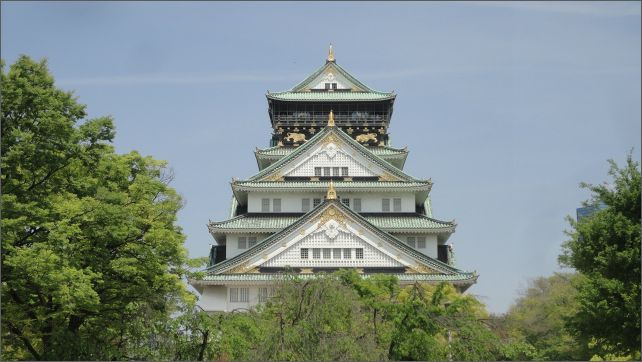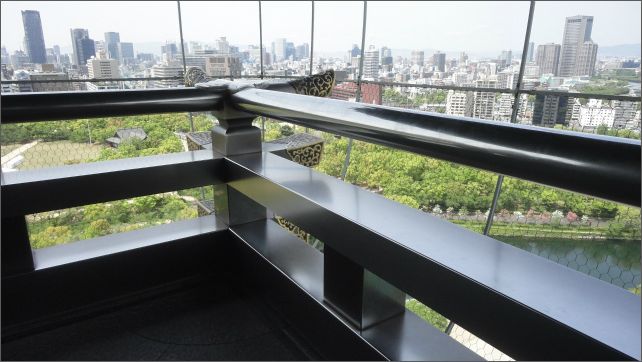 source
Odds are if you're a tourist in Osaka, you'll have stopped by Osaka Castle. It's a grand historical site with the advantage of a great view of modern Osaka! The Precure girls visit Osaka on a school trip, on which Osaka Castle is a stop.
---
---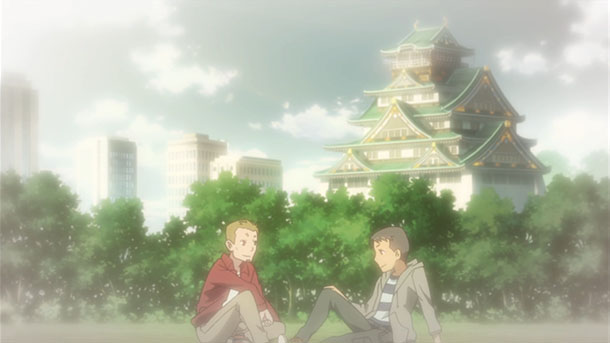 Here's another view of Osaka Castle in this original anime series about magical girls that represent tarot cards.
---
---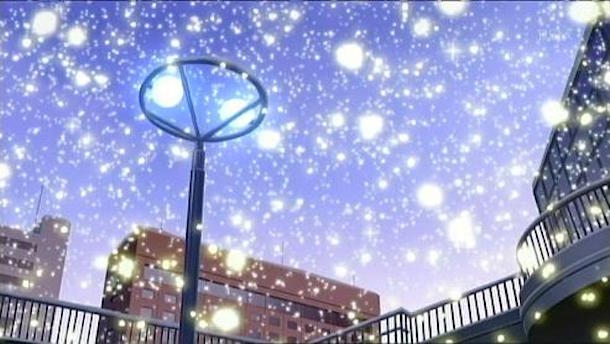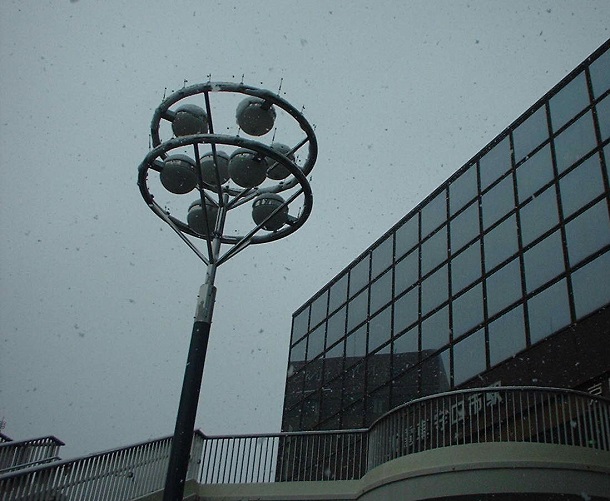 source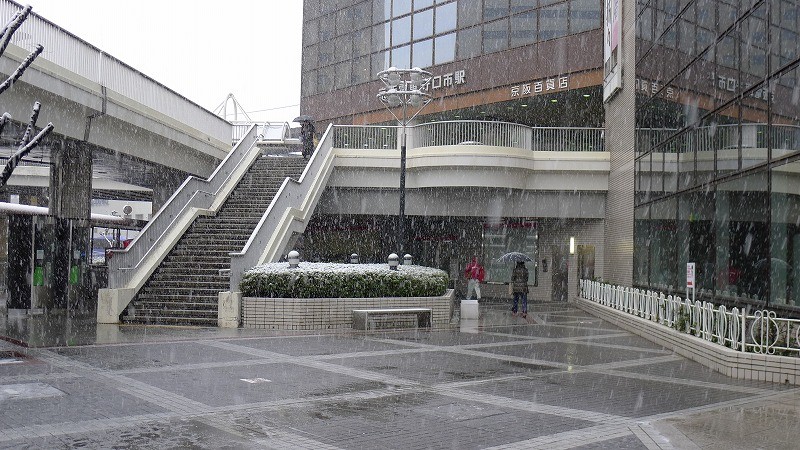 While the setting of this tearjerker romance doesn't significantly come into play, it still helps contribute to the overall atmosphere. Much of Kanon uses Moriguchi, Osaka as reference.
---
---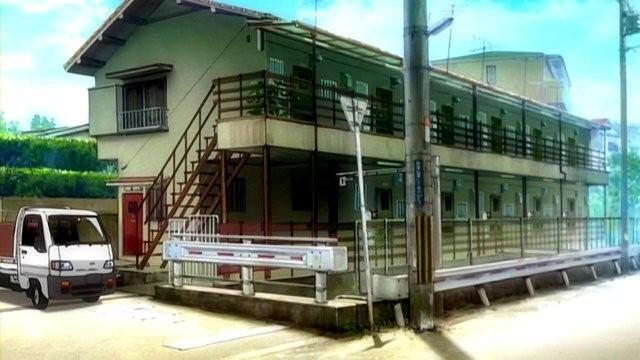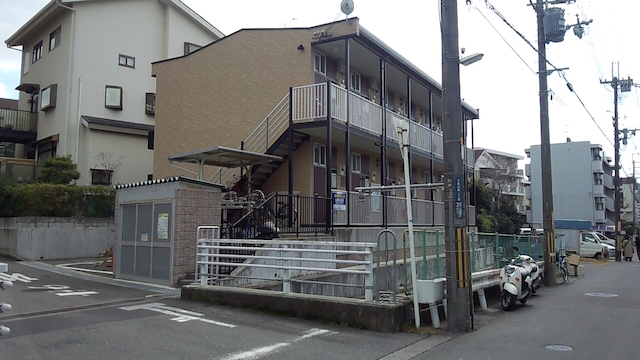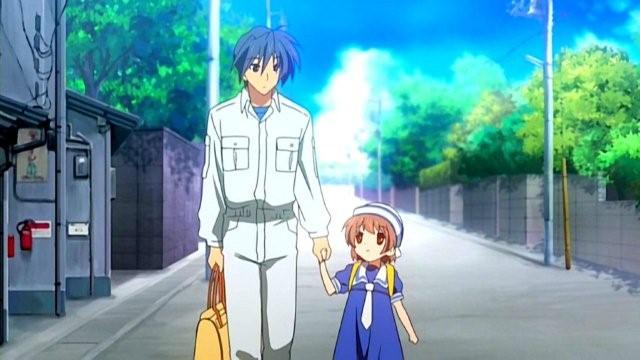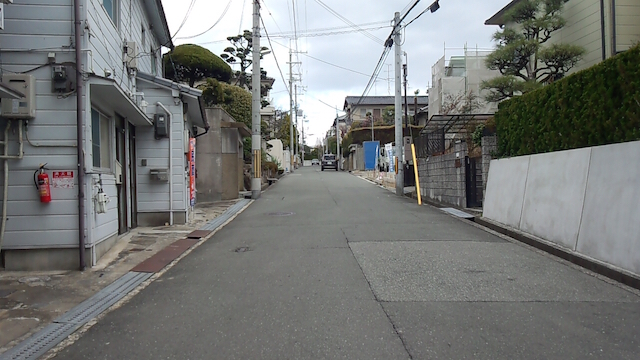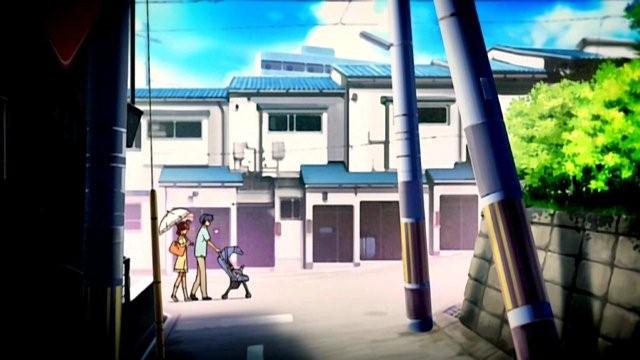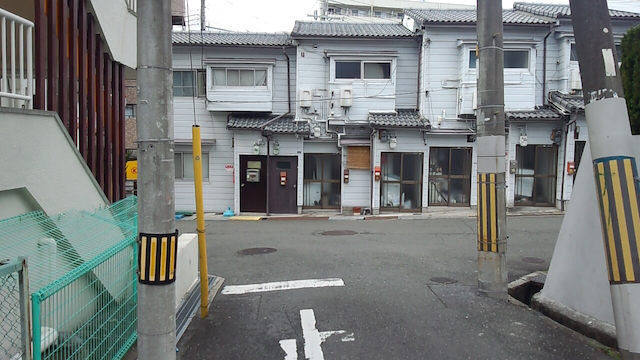 source for all Clannad photos.
Speaking of tearjerkers, there's perhaps non so infamous as Clannad and its sequel, Clannad: After Story. After Story seems to be set in suburban Suita, Osaka, where cheap, old housing lies abound.
---
---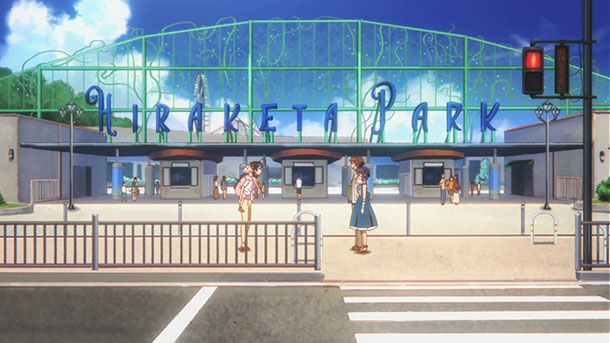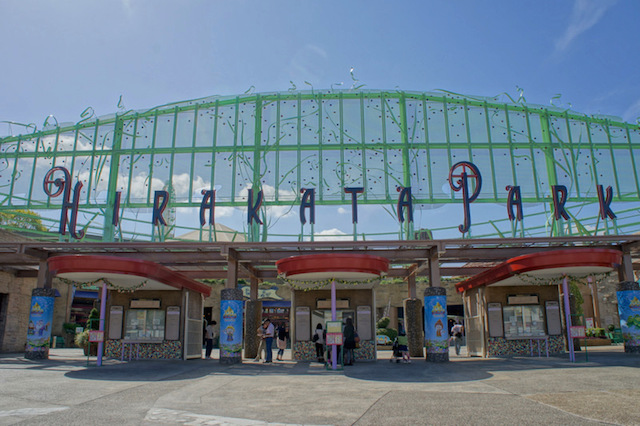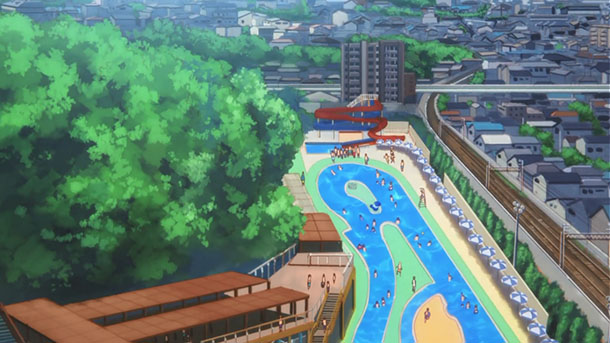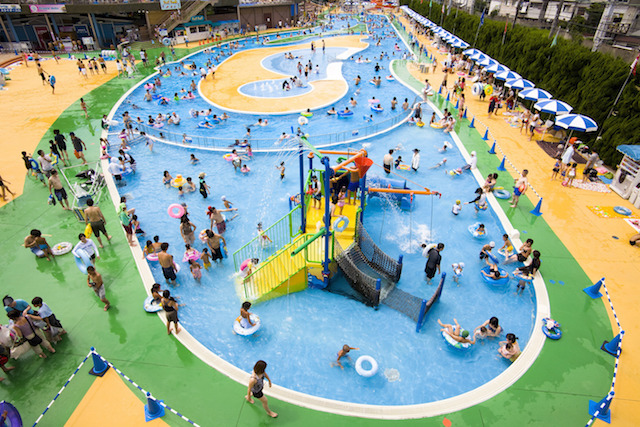 sources
On a lighter note, every romantic comedy has to have a swimsuit episode, and Chuuninbyou Ren's requisite fanservice episode takes place in Hirakata Park, a popular theme/water park in Osaka.
---
There's really no way to cram all the locations inspired by Osaka into one article! Perhaps there'll be an update in the future, but for now, thanks for reading!