---
Have You Ever Seen Anime Themed Cafés?
---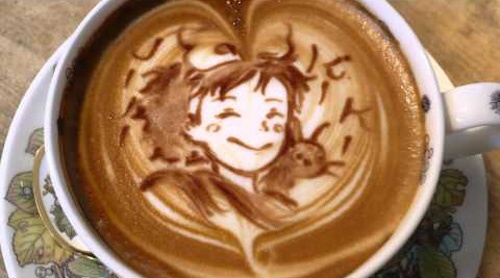 Latte art of Kiki from Majou no Takkyuubin
Ever been to Japan? If you have, I'm sure you know that Japan has a wide variety of themed restaurants and cafés. You can find all sorts of unique and out of the box places to eat and relax. For example, a Neko (cat) café, a ninja themed café or even a maid café (often seen in anime). Speaking of anime, did you know that Japan also has a number of anime and manga themed cafés? It shouldn't be much of a surprise, I mean Japan is the anime and manga central of the world! Let's take a look at some of the different anime themed cafés and what fans can experience when visiting them.


---
Gundam Wing Café
---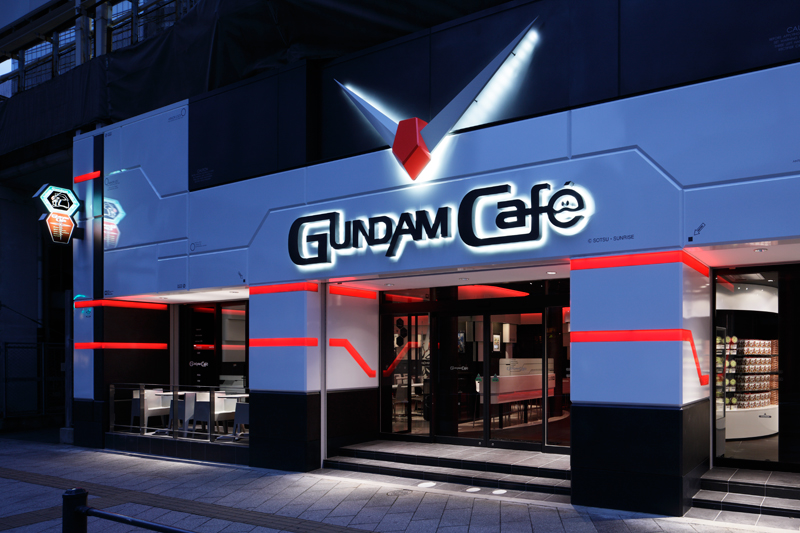 The Gundam Wing franchise is an extremely popular mecha anime on both sides of the ocean. What better way to celebrate its success than by opening up a Gundam themed café? The café was created to resemble a 'base of operations' and allows fans to enter the world of Gundam. It has a futuristic vibe, and transports its customers to a whole new world. It is the only official Gundam café and is located in Akihabara, Tokyo. The café features several themed dishes. Such as vegetables shaped as the earth federation insignia. The staff members include female waitresses dressed in Gundam uniforms. It serves meals for lunch, dinner and dessert. It even has a takeout service! The café also sells Gundam Wing merchandise (of course.) They sell anything and everything form mugs, to t-shirts. If you are a fan of the Gundam franchise, and happen to be in Akihabara, you should definitely go check it out.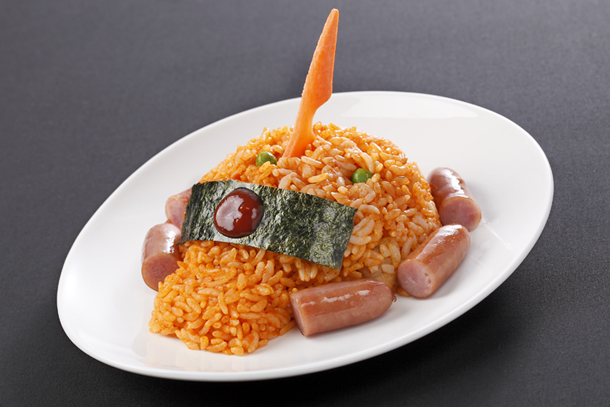 ---
Pokémon Café
---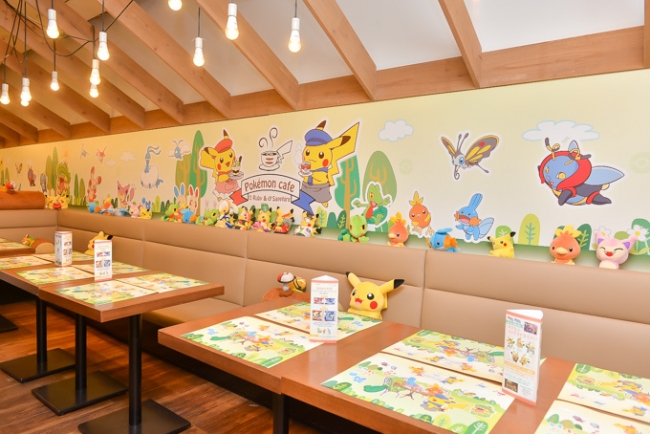 Pokémon is another anime series popular in both Japan and in western countries. To celebrate the latest game, a Pokémon Omega Ruby and Alpha Sapphire- themed café was opened for a limited time - from January 9th 2015 to late February of 2015. This cute little café was decorated with cute Pokémon decals, stickers, and even stuffed Pokémon toys! It gave off a bright, adorable, Pikachu vibe. They served light snacks and beverages such as coffee. All of the food and drinks were somehow decorated to look like Pikachu or some other kind of Pokémon. Think of it as Starbucks overflowing with all things Pokémon.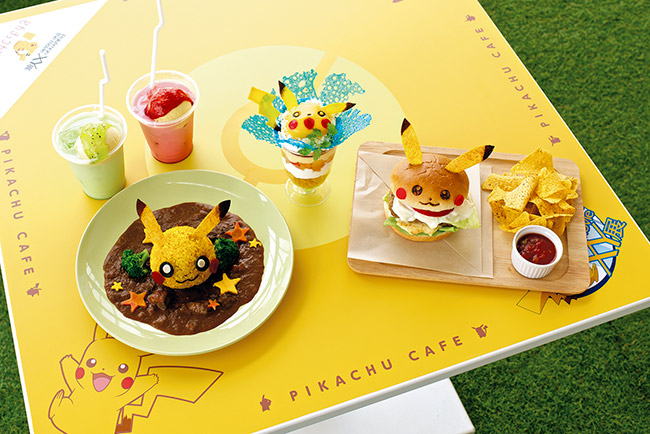 ---
Good Smile Café
---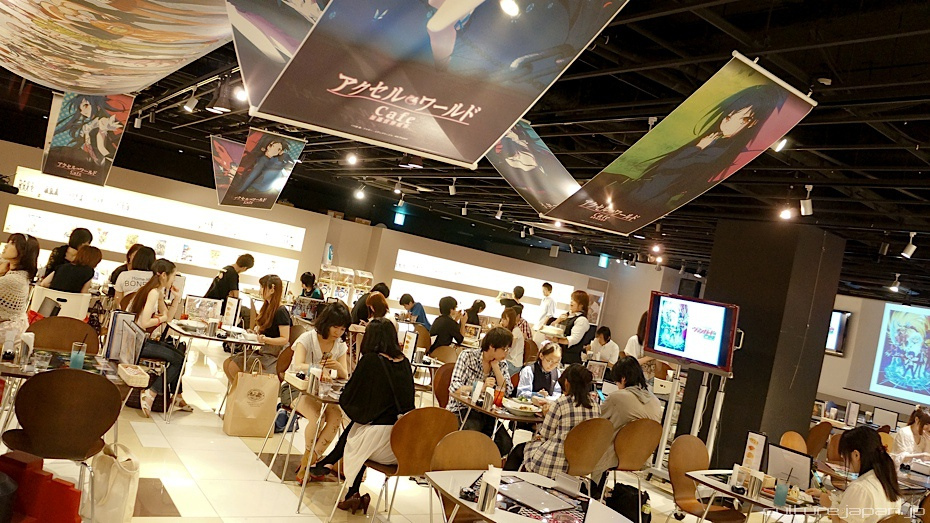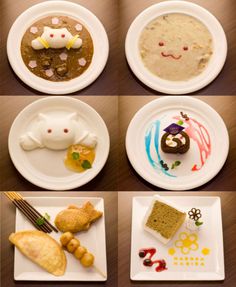 Good Smile Café is one of the most popular anime themed cafés in all of Japan. It is known for collaborating with multiple different companies in order to create a themed menu as well as restaurant décor for multiple different anime. Good Smile Café is not only a great place to eat, but it is also a great place to purchase anime merchandise such as mugs, shirts, figurines, and more! It is a chain restaurant with tons of locations all throughout Japan. If you ever find yourself in the area, be sure to check it out.








---
Animate Café
---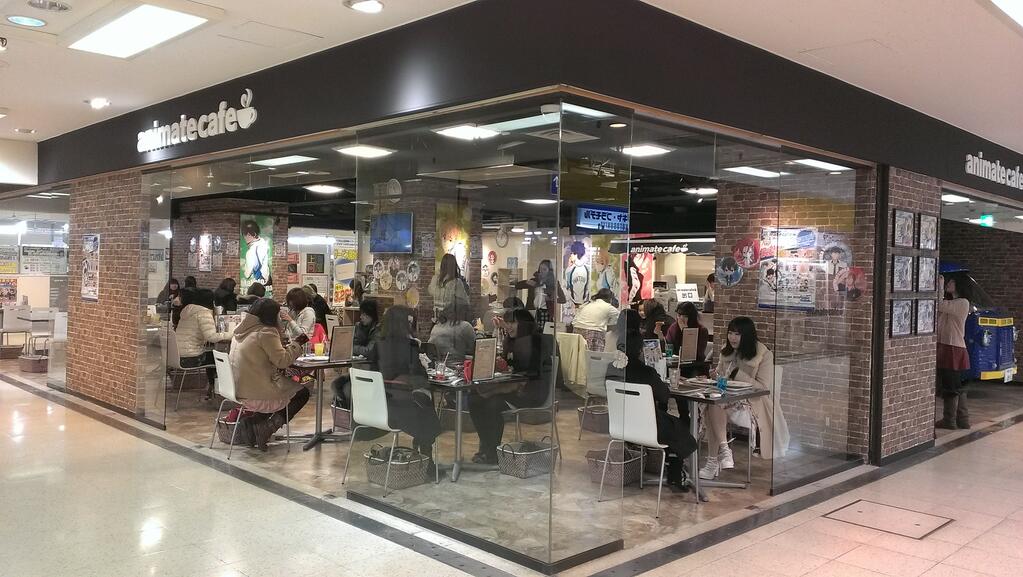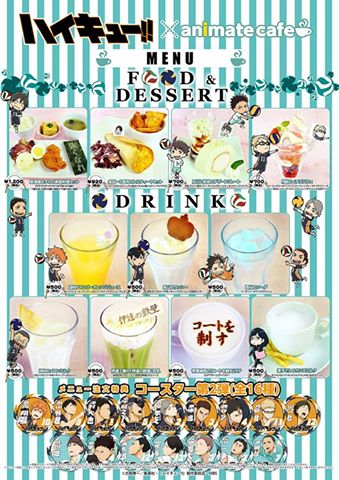 Another great place to eat while being surrounded by your favourite anime characters is Animate Café. This café has multiple locations all throughout Japan, so it's hard to miss. Animate Café is unique because it constantly changes its theme. It collaborates with different companies in order to make new décor, and a new menu. If a certain theme is popular enough, it may return for a limited time. Recently, everyone's favourite powerhouse volleyball players from Haikyuu!! took center stage. This awesome café requires a reservation, so if you are ever planning to visit Japan, be sure to plan your trip to the Animate Café in advance.
If you are a fan of anime cafés and would like to experience more, there is one thing you should try to keep in mind. The majority of anime themed cafés that fans are able to experience are just temporary collaborations. Meaning, for a limited time only, a café or restaurant creates a promotional deal with an anime or manga company/representative. During its run, it has special menu features, décor from the anime, and often sells exclusive merchandise. An example of this was the Pokémon Café. Another would be a few months back when Animate Café had a Tokyo Ghoul special menu and decorations. So, if you are a hard core fan of a certain series, be sure to keep constant tabs on it. Who knows? Maybe you'll find an opportunity to eat amongst your favourite characters!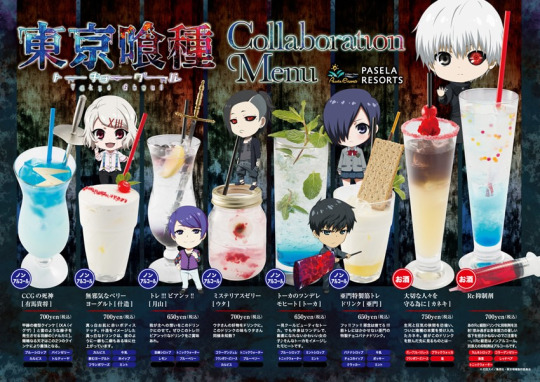 ---
Anime cafés are just the tip of the iceberg. There are all kinds of unique and amazing dining experiences offered in Japan. It's just another reason to take a recreational trip to this amazing country. It is the ultimate experience for any anime and manga fan!