MILD SPOILERS! READ AT YOUR OWN RISK!
---
When you think of vampires, you imagine a creature wearing a large dark cloak and unimaginably pale skin, right? They come out when the sun sets, and prey on anything weak and frail. Is this anything like what you're thinking? Yes? Well, maybe you haven't watched Vampire Knight yet. Instead of the monstrous creatures you're probably thinking of, the vampires in this series are noble and VERY attractive! They come from very prestigious families of vampires and are brought up to be gracious and dignified. Don't believe me? Well, read on and you'll see that I'm not kidding!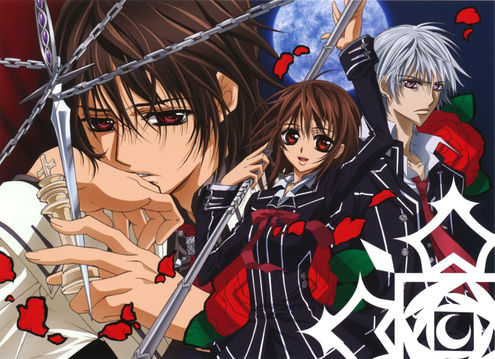 The show revolves around Yuki Cross, a student at Cross Academy, and her battle to keep peace between the Day Class and Night Class students (being all the Night Class students are vampires). She works alongside her childhood friend Zero, whom surprisingly is a vampire. The two of them were raised together by Kaien Cross, the Headmaster at the Academy. He took Yuki in after she was brought to him by Pureblood vampire Kaname Kuran, whom had saved her from a Level E vampire. Zero was taken in after his family was brutally murdered by Pureblood vampire Shizuka Hio. The entire anime is a bundle full of emotions and secrets, mainly Yuki's relationships with both Kaname and Zero. Will Yuki ever confess her hidden feelings to Kaname? Or will she continue keeping the truth hidden to refrain from hurting Zero?
Matsuri Hino first created the series as a manga in 2005. The individual chapters were featured in issues of the popular Japanese magazine Lala, and soon all the chapters were brought together to form nineteen volumes of manga. Shojo Beat manga began serializing it in English in 2006, until the magazine was tragically discontinued. The final volume was released in mid-October, 2014.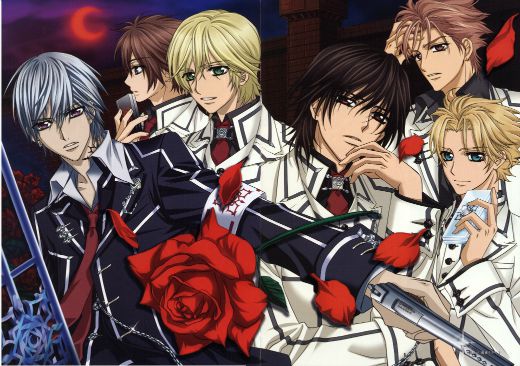 The anime adaption of the series contained twenty-six episodes and began airing in Japan in April, 2008. It only took a few months for the first season to complete, and ended in June of the same year. Another season began airing only a few months later in October, and ran until December, where the series officially ended. Viz Media was able to acquire the license for the Vampire Knight anime, and released it on DVD in July of 2010. Thankfully, it is available to watch on both Hulu and Netflix.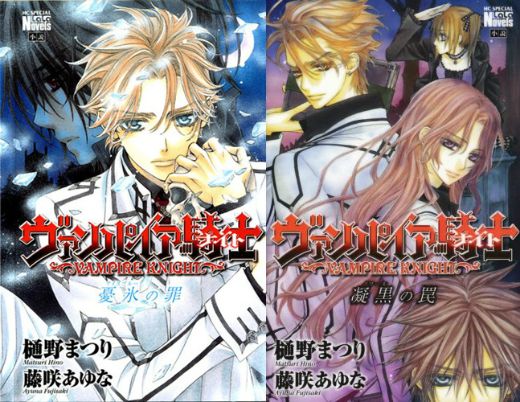 There were also three light novels that were created by Matsuri Hino. They all include side-stories featuring characters of the manga. The first novel, titled Vampire Knight: Ice Blue's Sin, includes two stories. The first story involves an incident that occurred a year after Yuki's arrival at Cross Academy, while the second story includes Zero while he was in training with another to-be vampire hunter named Kaito. The second novel, Vampire Knight: Noir's Trap, focuses on minor characters Nadeshiko Shindo and Kasumi Kageyama. It follows their little love story. It also includes a case that happened when vampires Akatsuki Kain and Ruka Souen visit Rima Toya and Senri Shiki at their modeling studio. The last novel, Vampire Knight: Fleeting Dreams, was the only novel to be released in America thus far. It includes many side stories with Rido Kuran, Sara Shirabuki, as well as Yuki and Zero's activities during the time skip through the manga. I own this novel, and I loved every single word of it! I would highly recommend reading it if you haven't already!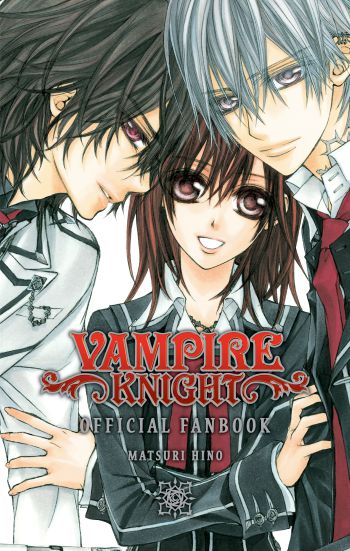 There were also a numerous number of other Vampire Knight media, including two drama CDs, Vampire Knight DS (a DS dating simulator game), the Vampire Knight Fanbook, a 94-page art book full of illustrations by Matsuri Hino, and a live-action musical.
While there may be quite a few other anime titles starring vampires, I would definitely say Vampire Knight is exceptionally unique. While many other vampires in other series are driven to devour humans whatever chance they get, the vampires in Vampire Knight keep peace with the humans. They are graceful and are looked up to by many of the Day Class students. Although I admit I haven't really watched any other series with vampires, I can say from what I've seen, Vampire Knight is like no other.
---
Similar Anime
Maybe you've already watched Vampire Knight and are looking for shows that are similar. Whether the genre be romance or drama, there are sure a lot of other anime titles related to Vampire Knight! It's so hard just narrowing down the selection, but I don't want to overwhelm you with thousands of anime titles (that would take FOREVER). Here are just a few to get you pumped!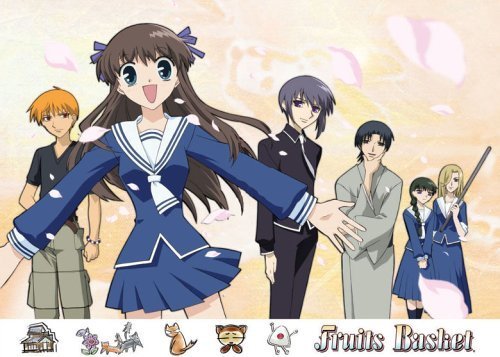 Looking for another romance anime involving a heroine stuck between two guys? Fruits Basket is the anime for you! Although they may not be vampires, it still involves a "love triangle." Tohru Honda finds refuge within the home of her classmate, Yuki Sohma, along with his cousins Kyo and Shigure. Unbeknownst to Tohru, the Sohma family has a dark secret. When they are hugged by a person of the opposite sex, they transform into animals from the Chinese Zodiac. Life with the Sohma family just got a little more interesting.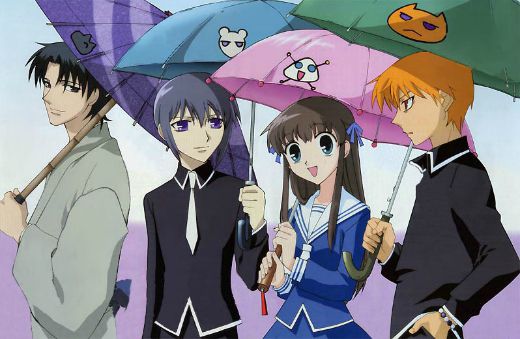 Relating to Vampire Knight, Fruits Basket revolves around a lead female character and her relationships between two different males. Yuki is like Tohru, Zero is like Kyo, and Kaname is like Yuki Sohma. Heck, I would say that the characters of Fruits Basket were Yuki, Kaname, and Zero in disguises! (We all know that's not true...)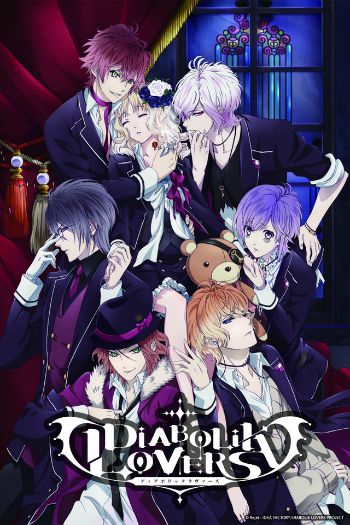 Another anime involving vampires! Yui Komori is forced to abandon her high school to move overseas to where her father, a priest, is working. She arrives alone at a mansion that is supposedly her new home, and when the door opens by itself, she can't help but go in. Exploring her surroundings, she bumps into a handsome looking man, and then he pins her down! Five other men slowly appear from the shadows, and Yui begins to panic. Gradually, she learns that they are all brothers, as well as vampires!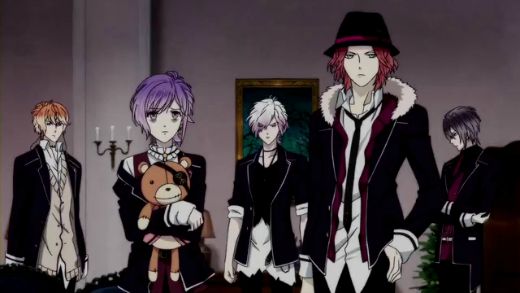 Just like Vampire Knight, Diabolik Lovers involves vampires and drama. This is definitely one of those anime series where you hope the heroine will end up with a certain guy, and so on so forth. Every episode is full of suspense, and it keeps you on the edge of your seat!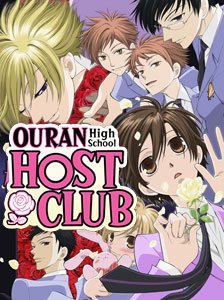 After winning a scholarship to attend one of the most prestigious schools out there, Haruhi Fujioka stumbles upon the Host Club by accident, and everything spirals downhill from there. At first they mistake her for a boy, and when she breaks a valuable vase, she is forced to join the Host Club. Little by little, each of the members of the Host Club find out that he is really a SHE. She still works as a Host Club member, posing as a male in order to repay her debt.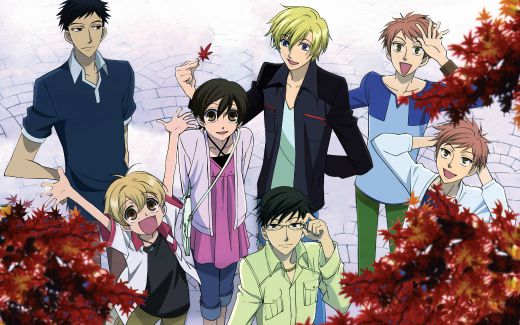 Although there isn't really any drama or "romance" in this series, Ouran Koukou Host Club can relate via the heroine. Haruhi is surrounded by many boys, including a few whom seem to seek special attention from her. There aren't any vampires in this series either, but it is well worth the watch.
---
Who Should Watch It?
The show is rated PG-13, but it isn't really all that bad. The only reason it's rated that way is because of the mild violence and blood. If you're squeamish around blood, I wouldn't recommend watching the show. Altogether, there isn't really a "tremendous" amount of blood, but every now and then a vampire will bite into someone, and blood will be shown. If you're fine with the sight of blood, then the show is perfectly fine for you. There is hardly any bad language, and no inappropriate scenes. Teens and adults of all shapes and sizes would be best fit to watch this anime, although it isn't really up to me to decide who or who can't watch the show. It depends on whoever is comfortable with blood.
Have I convinced you to start watching Vampire Knight? I hope so! With tons of lovable characters, Vampire Knight is one of the best vampire anime series you will ever come across. There are simply no other words that I can use to explain how amazing this show is. What are you waiting for? Go check out Vampire Knight right away!