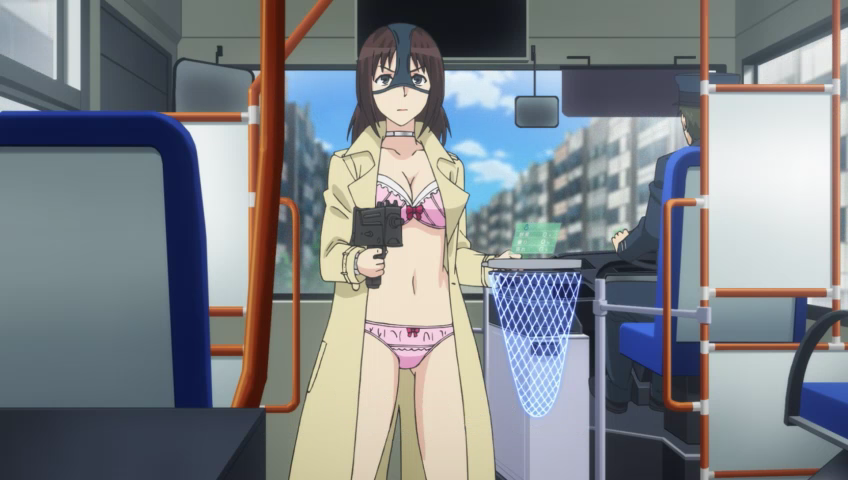 That was a bit more like it! After a few weeks where a lot of nothing happened, we finally got an episode with significant developments that have an important impact on the main cast. The team at Gathered Fabric engage in some slightly more serious acts of erotic terrorism than just sneaking into changing rooms and stealing underwear. They've engaged in full-scale armed hijacking. That is a scary sight even if the hijackers are all wearing underwear over their heads. Spare a thought for the one guy who decided to hide his identity by wearing a thong over their face. Come on now, wear something that will actually hide your facial features. Even real life hijackers sometimes wear tights over their faces as it allows them to see through while hiding their features. You might as well be hiding your identity with some dental floss for all the masking features it has.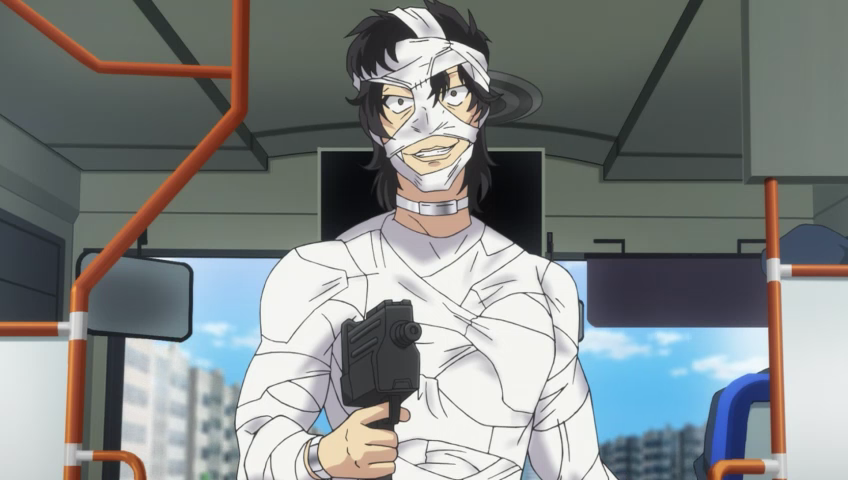 The key part in Gathered Fabric's little escapade was when their leader proudly stated to the nation that he was supporting the people at SOX with his actions. This makes SOX look bad as they're now seen as being complicit in these attacks. Not happy attacks of raining pornography but actual attacks featuring real guns (well, mostly fake guns) and forced stripping. Generally they're doing things that are considerably more likely to be of physical harm to people than light pornography showers. This has become a propaganda war between SOX and Gathered Fabric where SOX need to get out there and prove they are a friend of the masses and not just an enabler for dangerous people who would risk the lives of innocents for their perverted exploits. This is where Kajo's plan of capturing this crazed leader of Gathered Fabric comes in. As soon as they capture him and reveal this to the world, they will win the propaganda war and should get every right-thinking person on their side.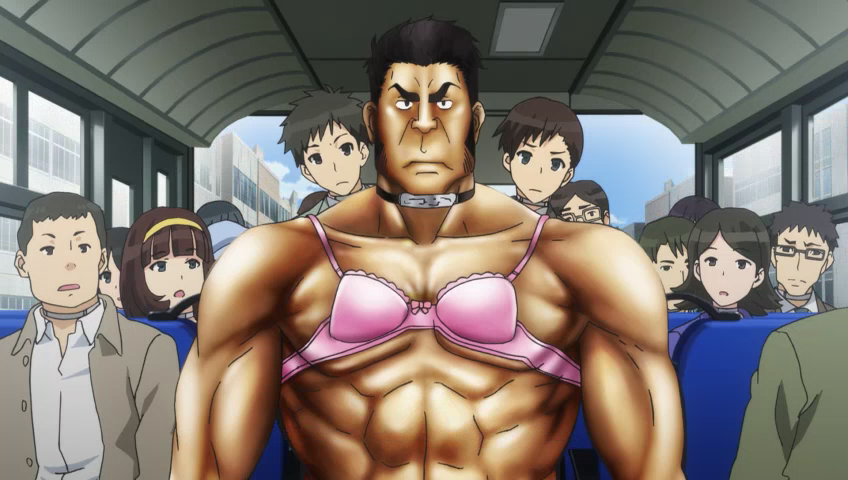 Not everything goes to plan though. A few of the bus hijackings were thwarted by a combination of quick-thinking scientists, a yandere yearning for a lovely stench, and a man wearing his sister's underwear. That last one didn't sit too comfortably with me. I get that this guy has so little understanding of what should be happening beneath his clothes that he might wear the wrong underwear. I can see how that in a society where people are afraid to talk about anything relating to sex, one might not know what the correct undergarments to wear are. But then everyone threw up on sight, all because they couldn't handle the sight of a muscled man in pink frilly underwear? This coming from a group of people that have been avidly reading yaoi fan-fiction involving this guy but suddenly the idea that a man might feel comfortable in different underwear makes you all vomit?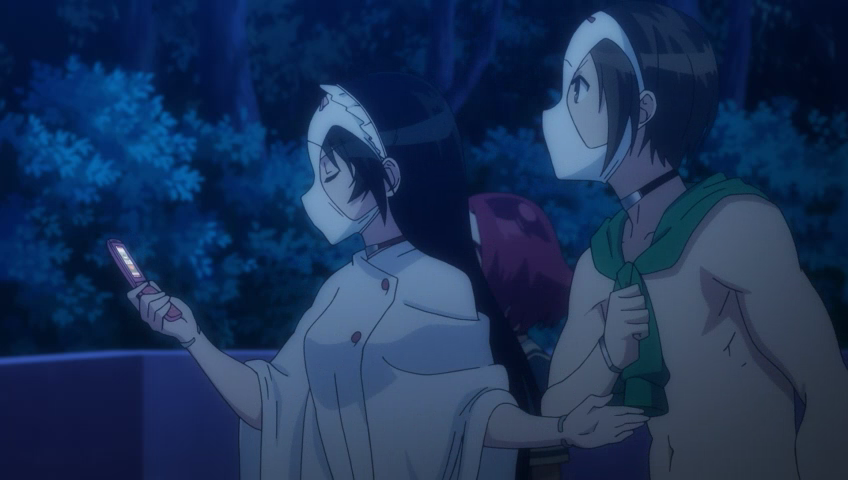 Anyway, SOX unleash their recapture plan, take over the bus where the gang leader lies, and Kajo defeats him doing her best Die Hard impression by stepping on broken glass. Also something involving smelly underwear. I'll admit at some point I lost their train of logic because I guess my mind is just not as depraved as the author of Shimoneta. The big twist though is when Kosuri double-crosses SOX. Finally, the twist they have been building up for several episodes now has been unleashed. Kosuri was never interested in free speech. She just wanted to cause havoc and, of course, gangs that hijack public transportation are more disruptive that a bunch of losers distributing naked pictures. It completely disrupts SOX, throws all their plans in disarray and makes me genuinely excited to see how they deal with the repercussions. A really good episode all round. Also as an added bonus, Anna had very little screen time. That was arguably an even bigger factor into why this episode was good than anything else really.