"Never look at your life as something insignificant. Never forget those friends of yours that you loved."
~ Natsu Dragneel
When Hiro Mashima, the creator of Fairy Tail, was asked which works influenced him to create such a complex universe for his characters, the mangaka cited J. R.R Tolkien as well as fellow manga artist Akira Toriyama of Dragon Ball Z fame as his inspiration. However, he also revealed that he paid tribute to his childhood and family when he was thinking of attributes for his characters. For instance, he based his protagonist, Natsu Dragneel, and his infamous motion sickness on one of his friends who always got sick during road trips. However, most of Mashima's characters are based on the ever popular shonen genre which typically features a male protagonist that has a habit of getting into trouble but always wins in the end, with help from his friends of course. Before we get into the meatier part of the show, let's take an in-depth look at the creator's past and what propelled Fairy Tail from the black and white pages of manga to screens across the globe as an anime.
Who is Hiro Mashima?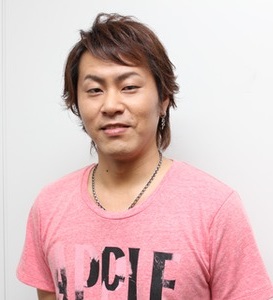 As a small boy growing up in the Nagano Prefecture of Japan, Mashima had plenty of material to work with for his aspiration to become a famous manga artist. His passion was supported by his grandfather who would often dig up old manga for him to trace and read. These included Dragon Ball Z and Ultimate Muscle, two of the oldest and most famous manga (turned anime) that are still running today! The rest as they say, is history. Mashima fell in love with the larger than life protagonists who would always win in the end despite insurmountable odds, and the epic battle scenes that are part and parcel of such manga.
---
Fairy Tail Main Characters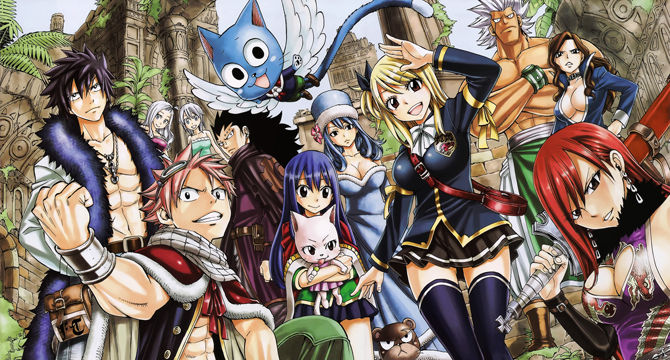 Natsu Dragneel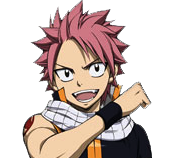 As one of the most iconic characters in anime and manga alike, Fairy Tail's protagonist, Natsu Dragneel barely needs an introduction. He is a mage in the Fairy Tail guild raised by the dragon Dragneel, and according to subsequent manga chapters, also the younger brother of Zeref, who allegedly died more than 400 years ago and was revived as one of the dark mage's most powerful demons, E.N.D., or Etherious. As mentioned before Natsu is trained as a dragon slayer, or dragoon sureiyā as it is known in the original Japanese dub. Besides meaning that he can slay dragons with slayer magic, he is also bestowed with the physiology and attributes of one. In other words, he is immune to fire and eats it to fuel his magic.
Happy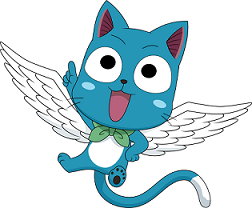 Happy, or Happi, is a walking and talking blue cat who is Natsu's best friend as well as travelling companion. An interesting fact is that the character was supposed to be named after the Norse god, Freyr, but Mashima scrapped the idea when he figured that the name did not fit Happy's happy-go-lucky personality.Happy was actually hatched from an egg that Natsu and his friend Lisanna Straus found. They named him Happy because of how his birth cheered their teammates up. Besides being the adorable character he is, Happy also has magical abilities like Natsu. However his comprise of the aerial magic called Aera which allows him to sprout wings on his back and fly at great speeds. He is often seen in the anime carrying the dragon slayer, the only means of transportation which does not make Natsu feel sick.
Lucy Heartfilia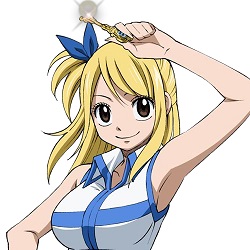 As the main female character of the franchise, Lucy Heartfilia is a 17 year old celestial mage who utilizes magical keys to summon Zodiac spirits. Born in an influential and rich family, she fled home to pursue her dreams of becoming a serious mage, and ultimately met Natsu on her journey who introduced her to Fairy Tail. Besides her celestial keys she is also quite proficient in using the whip which she has with her at all times. Lucy possesses 10 out of the 12 keys that make up all 12 of the Zodiac spirits which she can call at will, and eventually acquires the ability to don the powerful Star Dress. This allows her to access her spirits' powers without summoning them, making her the only celestial mage in decades to do so. Lucy is also an aspiring novelist and frequently writes letters to her deceased mother (also a celestial mage) Layla Heartfilia telling her about the adventures she has with Natsu and friends.
Gray Fullbuster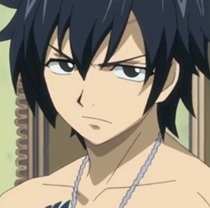 Gray Fullbuster is an 18 year old ice wizard who specializes in the magic Ice Make or Ice Molding Magic. Besides freezing the living daylights out of his rival, Natsu, he uses his magic to create weapons and other objects using ice. He may seem more mature and composed than his fellow Fairy Tail guild members, but he does have an annoying habit of stripping without warning and without realizing what he is doing, making for some seriously funny scenes. In fact, Mashima admits that he fashioned this trait after one of his own. His childhood was less than ideal. When Gray was eight years old, he barely survived an attack on his hometown by the ice demon Etherious Deliora. The ice wizard who would later become his mentor, Ur, comes to his rescue.
---
The anime and manga have way more characters who join these two on their journey to make Fairy Tail one of the greatest guilds ever. With the manga selling like hot cakes, it's a wonder that Mashima can still churn out chapters every week, but fans have yet to complain. In fact, the manga is currently in the top 3 all time favorites in the industry!