---
Everyone can enjoy josei anime!
---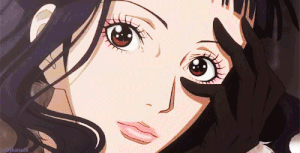 Imagine a girl who grows up on shoujo anime, the kind of anime about love and high school that's created just for girls like her. Now imagine her all grown up and looking for a more mature outlook on life. That's josei anime.

So what is Josei anime? Josei is not a genre, but rather a description of an audience. It's intended for an audience of older women, generally in their 20s and 30s, who want a mature take on serious issues. Josei often tackles themes that shoujo might only glance over (or avoid altogether), like the realities of relationships, sex, drug use, abuse, and other serious aspects of life. Some josei anime on the other hand just handles typical, everyday life topics in a more mature way.

There is a huge variety of josei out there but much of it is miscategorized. Some anime are overlooked as josei because they don't star female protagonists. Others are assumed to be a more prominent genre like shoujo or action/adventure (just because it has action, doesn't mean it's not a josei!). Even here on MAL, the josei tag has only been applied to a handful of anime, bypassing many great choices. If you're trying to figure out if an anime is a josei, just remember: no matter what genre the anime is, if it appeals to women instead of girls or teenagers, you've got yourself a josei.

Of course, anyone can enjoy josei anime, regardless of gender or age! We've picked out some of the best for this list, so get ready for some serious talks and some serious feels with these anime.


Ranking has been determined according to MAL score.
Note: Updated to include Yuri!!! on Ice, Shouwa Genroku Rakugo Shinjuu, Michiko to Hatchin, and No. 6
---
The best josei anime for the more mature audience
---
---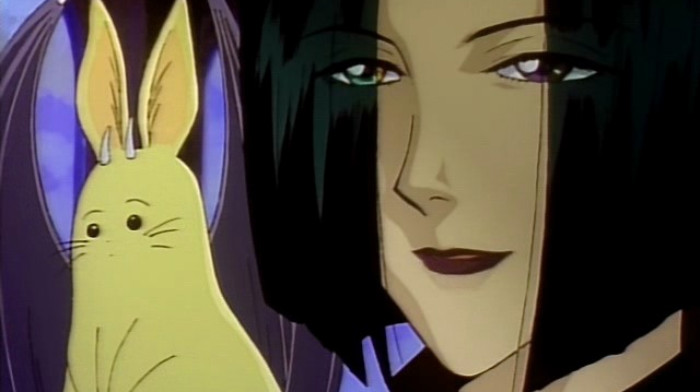 As we mentioned before, josei is not really a genre. So it shouldn't too surprising to see a horror josei on our list! On the surface, this anime is about a pet shop that is not entirely what it seems to be. Look deeper and you'll find commentary on the nature of human beings, and the darkness that dwells within us all.
---
---

What starts as a plot to destroy a family restaurant ends with a series of beautiful experiences in Ristorante Paradiso. The setting alone sets this anime apart, taking it from the usual Japan or generic European locations to the bustling streets of Italy. The location is as much of a character as the people, and the beautiful artwork just enhances the unique premise. The series sees the protagonist develop and form bonds with others, and eventually find a place to belong in the world. Full of older characters for a change from the overwhelming high school anime presence, Ristorante Paradiso is a vacation from the norm.
---
---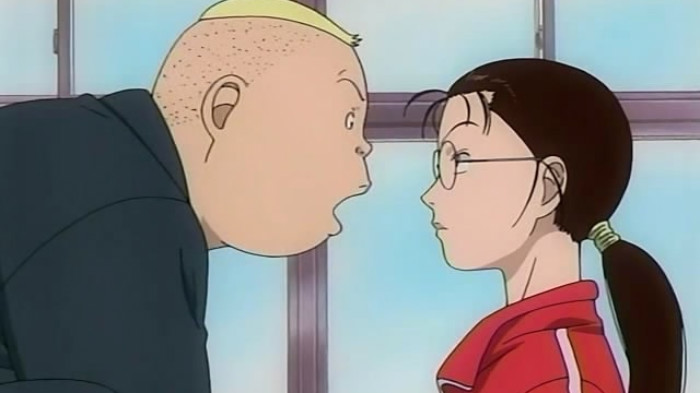 It's a story you've all heard before: a newbie teacher takes on a class of misfits and everyone grows and learns from the experience. Except in Gokusen, the teacher has a secret: she's the granddaughter of a powerful Yakuza head. The series shows what happens when a female teacher with a violent past tries to teach a group of wild young boys that the pen is mightier than the sword. It's exactly what you expect, but also so much more.
---
---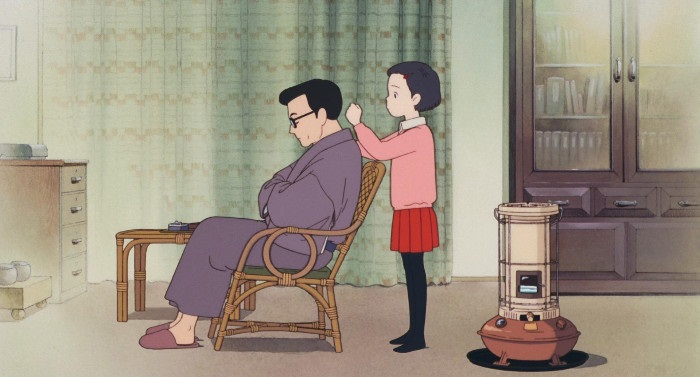 Studio Ghibli is known for its whimsical, family-friendly films -- but the studio has produced its share of more mature anime as well. Only Yesterday is one of these. It tells the story of a young woman as she revisits her childhood through the lens of her adult eyes. It's beautiful and poignant, as can be expected from a Ghibli film.
---
---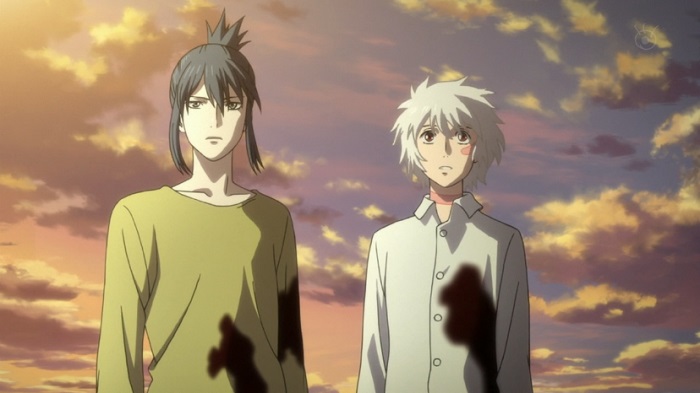 An action anime about two boys, Nezumi & Shion, with boys love elements, set in a seemingly Utopic future. That's No. 6. People might be put off by a perceived lack of development in the story, and loose-ends which aren't properly dealt with by the series' conclusion (nothing too bad compared to Lost though), but there is still good to be found in this anime. Though it plays the whole thing fairly aloof, we still get deeply attached to the fate of the main protagonists, and being only 11 episodes long, we don't have to wait long to find out what happens.
---
---

Its highly unusual premise and cast of characters (for an anime at least) is only part of its immense charm. In what is effectively Sayo Yamamoto's directorial debut, we not only get a taste of what is to come from her, but a fully formed thesis on how to make a great anime. Stylish without being distracting, and different without forgetting the fundamentals of a great story, Michiko to Hatchin is partly the tale of a woman on a quest to find a man from her past, and mostly about everything else in between.
---
---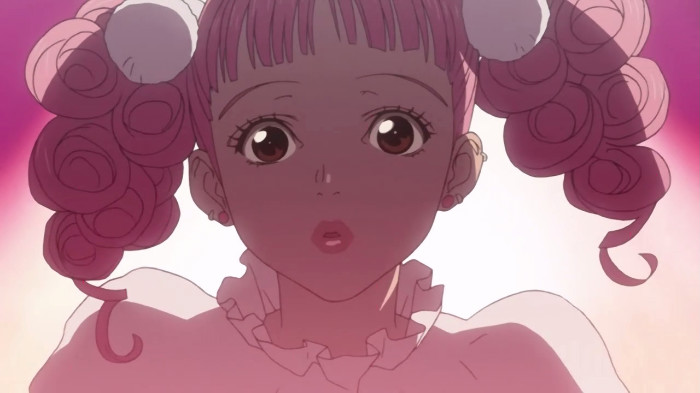 Paradise Kiss is a high school anime, and thus might be overlooked as being a shoujo anime. But instead of showing a girl and a guy stumbling through their first high school crush, this series looks at some more serious things. The relationships, conflicts, and personalities play out more like a real-life drama than a typical shoujo fare, making this high school anime a surprisingly strong entry on our list.
---
---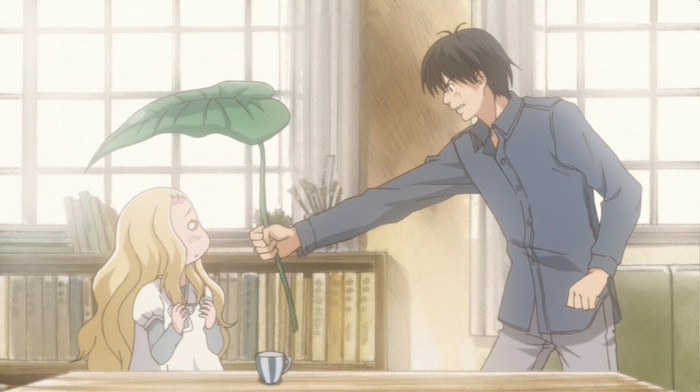 Take six very different people and stick them into one apartment, and see how things unfold. Honey and Clover is a drama about the very real and complicated relationships between a group of individuals. The anime approaches some very difficult issues head-on, including love and loss, finding your place in the world, and knowing when it's time to let things go. A rare example of a romance josei anime that doesn't fall into pandering and fan-service to satisfy viewers.
---
---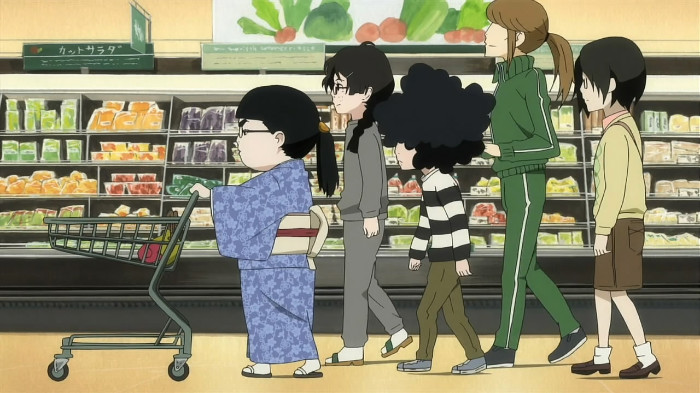 You know that odd, socially awkward teenager who kind of stumbled clumsily through high school? Whatever became of them? Princess Jellyfish introduces a group of society's misfits who have managed to make it to adulthood... or something like it. The girls, aided by their cross-dressing socialite friend, head out into the world to save their beloved community center. It's a coming of age story for 20-something year olds, that age when we feel we should already know what we're doing with our lives (but rarely do).
---
---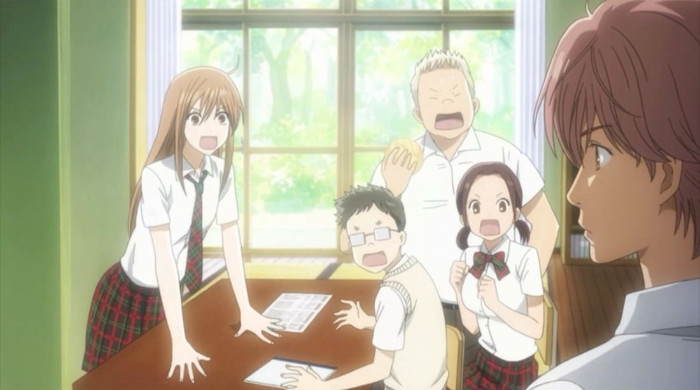 Until you watch Chihayafuru, you will never believe you'll be sitting on the edge of your seat for a traditional Japanese card game. The anime is not a typical josei, nor is it a typical sports anime; in fact, there's nothing typical about it at all! The series features a young girl's adventures through the world of competitive karuta (which has in turn even boosted the game's popularity in real life). Like other sports and card anime, this one focuses on believing in yourself and having the confidence to win. Unlike other sports and card anime, this one also places a strong emphasis on the characters and their development. The game scenes are tense and the characters are real: what more could you want from an anime?
---
---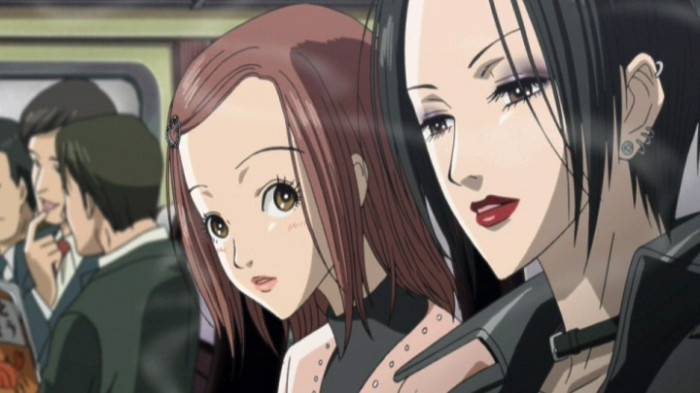 Often mis-labled as shoujo, Nana is unquestionably a josei for its realistic look at relationships, heartbreak, and friendship -- surrounded by an all-encompassing theme of music. The two protagonists in this series (both named Nana) are drawn together despite their overwhelming differences. Together, they navigate life, relationships, and the many other challenges of being a young woman out on your own. Combined with the punky/rocky musical overtones, this famous josei anime's been a winner among women (and men) everywhere.
---
---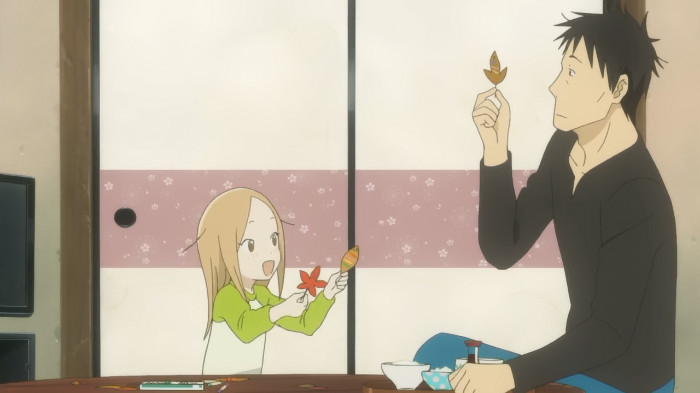 Remember when we said josei doesn't necessarily need to star women? Usagi Drop is a perfect example of this. The anime tells the heartwarming story of a man in his 30s who takes on the responsibility of raising a little girl. The relationship between the two is so poignant, and it explores the truths and hardships of parenting. Its raw emotion and mature look at the bonds of a family make it one of the best josei anime out there.
---
---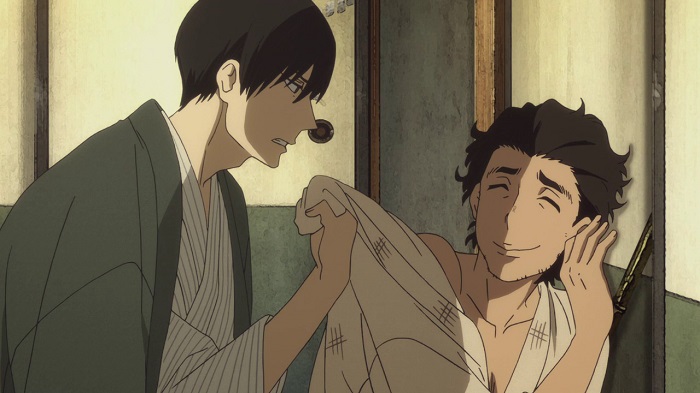 The delicate and thoughtful narrative of Shouwa Genroku is a breath of fresh air for fans of anime. Against the backdrop of 'Rakugo' - a traditional form of Japanese entertainment - we're treated to a story of two friends, their trials and tribulations, and the history of the Shouwa era which fostered their development. It's intimate and emotional, but at the same time ambitious and epic with its story spanning several decades.
---
---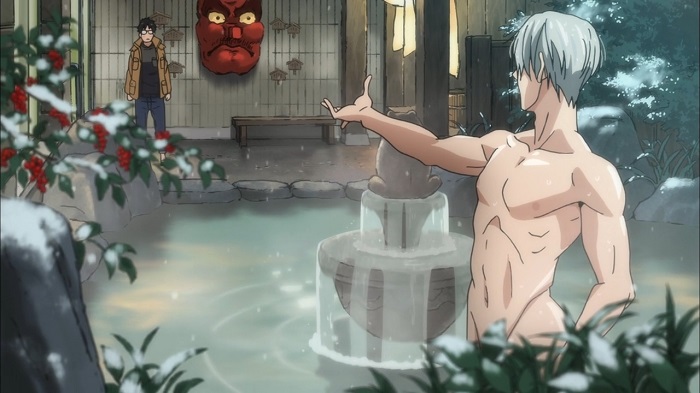 Breathtaking animation. Check. Female fan service. Check. Simple yet engaging story. Check. Sayo Yamamoto. Check.

The surprise breakout hit of the Fall 2016 season about male ice-skating. Director Sayo Yamomoto has been quietly kicking ass for a while now, most recently breathing life into struggling franchise Lupin III. Straying from the cheap thrills of Conan crossovers and increasingly diminishing returns of uninspired TV specials, she gave Lupin fans what they deserved with the mature and brilliant Mine Fujiko to Iu Onna.

Those familiar with her work will recognize a similar fearlessness in her directing style, but Yuri!!! on Ice expands her vision to be more inclusive, and seemed destined for mainstream popularity from the get-go. There is fan-service, but it's done tastefully and takes a backseat to everything else this show has going for it. A must watch.