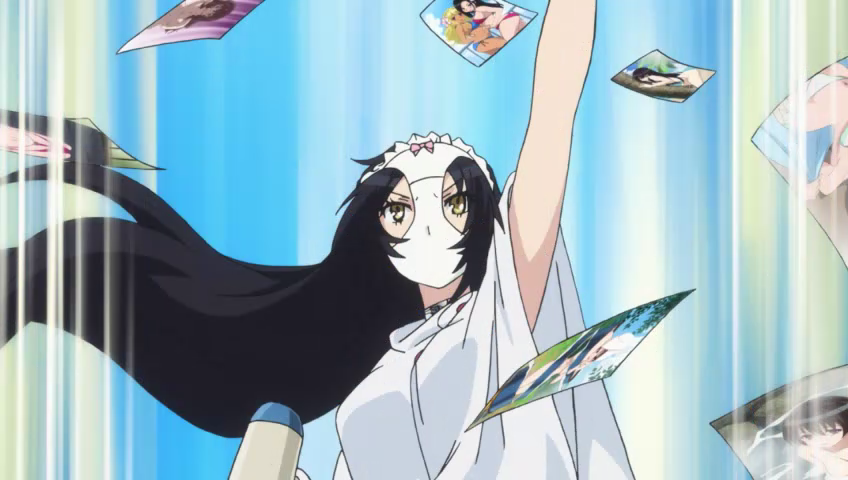 The erotic terrorists of SOX are on a mission. A mission to destroy the restrictions placed on society so a young person can live free, to create a world where a teenager can make all the bad sex jokes and not fear the government cracking down on them. However if SOX are to achieve this goal, they must get the people on their side. It must not be a radical sect within this society, but a people's revolt. They must be a symbol for the silent masses for them to rally behind. To do this, they cannot be seen as the bad guys. "Terrorists" is a label they would prefer not to have. The distribution of erotica should not be illegal. However stealing people's underwear is still ultimately stealing.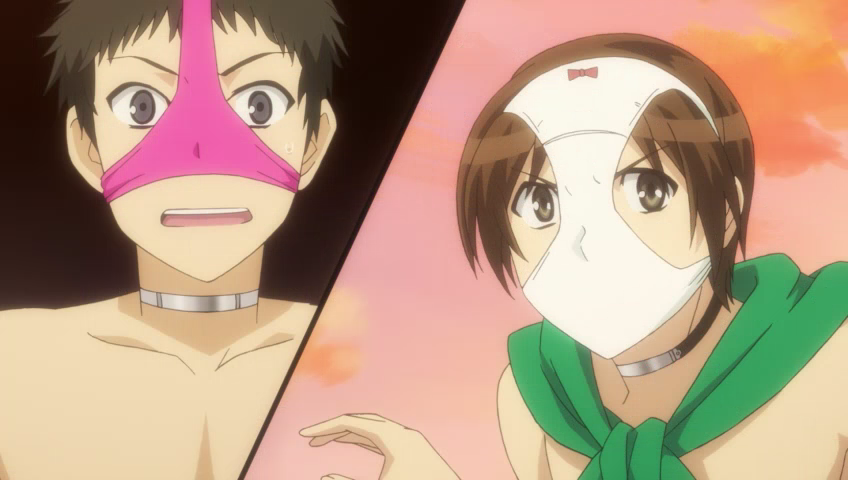 That's where this latest episode of Shimoneta starts. Kajo and company have to lure out the crew from Gathered Fabric (a not particularly inspired name for this panty raiding troupe I must admit, although maybe it works better in the original Japanese) using some underwear of their own. This leads to a scene in which the main character hides behind a door watching his own smelly underwear hanging on a clothesline by the window as he waits for a person with underwear on their face to barge in and steal it. It's one of those moments when you're watching anime and wonder how exactly are you going to explain to your parents what it is you're watching if they walk in on you right at that moment. "No really mum, it's actually about censorship and government surveillance and...yes that guy is wearing about 100 pairs of underwear over his body because...look, would you feel better if I just told you I was watching hardcore furry pornography?"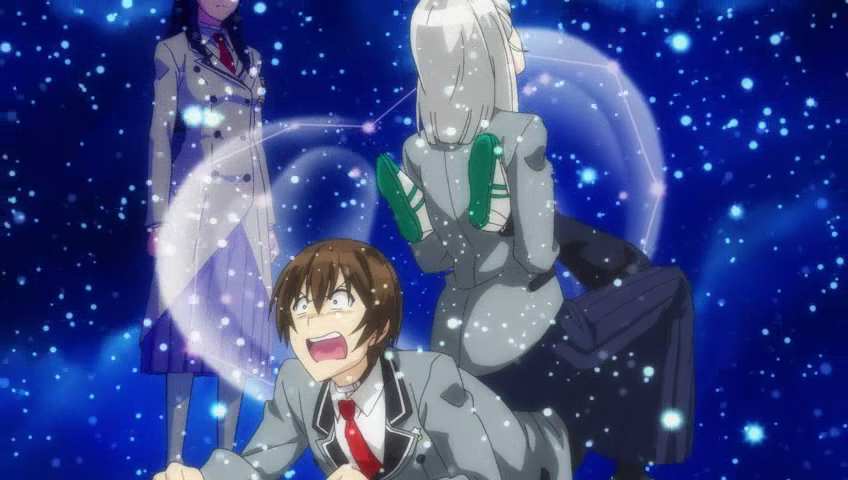 So as I said, the episode started with SOX deciding they had to confront Gathered Fabric to thrash out their differences despite sharing similar goals. The episode ended with SOX ready to confront Gathered Fabric to thrash out their differences despite sharing similar goals. In other words, this episode had practically no forward progress. Kosuri is still being manipulative but can't displace our main character as second in command. Anna is still a raving lunatic whose continued pursuit of Okuma gets less funny with each passing episode. The story hasn't really advanced for the past few episodes. The setup for this new arc was pretty good. It created new conflicts for our main characters to tackle, forcing them to properly consider what it was they were fighting for. However there has been a distinct lack of development since then.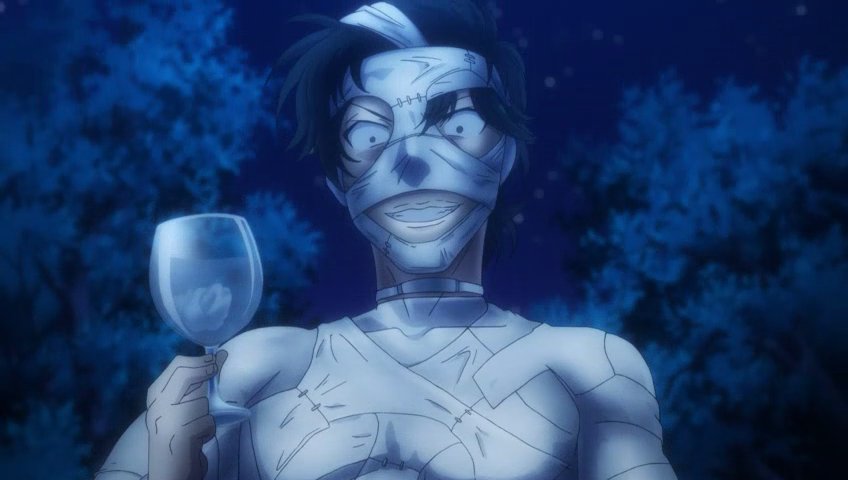 We did learn a few new things. The new head prefect is secretly a boy. Why this is in any way relevant to anything in this story is beyond me right now. Perhaps it will become more relevant later on. At the very least her modification on the three laws of modern robotics was pretty funny so for that joke maybe it was worth it. The leader of Gathered Fabric has one of the most horrifying character designs outside of something like Apocalypse Zero. The bundled up panties inside his wine glass is the cherry on top of the creep cake. We have seen the guy already though so that wasn't new. Goriki and Okuma are still sharing each others' bananas in the latest chapter of their hit doujin series, so at least we know that relationship is ongoing. Other than that though, the episode was mostly focused on distracting Anna, and she stopped being interesting a few episodes ago. Shimoneta needs to move on.