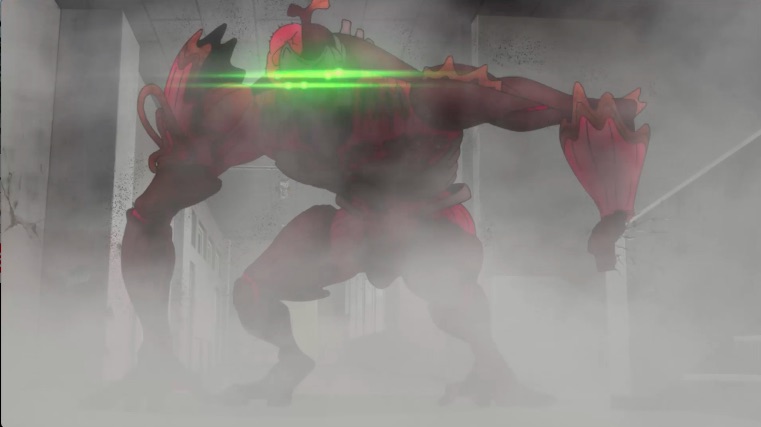 Under the Dog was one of the first big anime crowdfunding projects. After significant delays and a change of production studio from Creative Intelligence Arts to Kinema Citrus, it was easy to get worried it would be the first big anime crowdfunding disaster. Now that it's out for Kickstarter backers in advance of its public screening at Otakon 2016, is it as good as hoped or as bad as feared?

(Disclosure: I contributed $25 to the Under the Dog Kickstarter campaign)


---
The Good News
---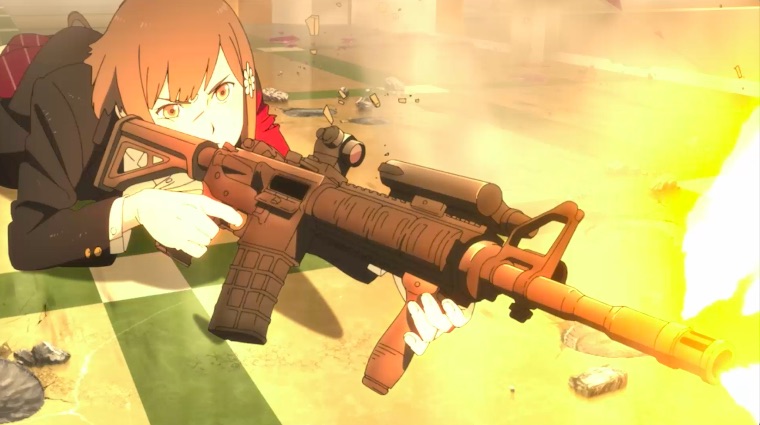 Under the Dog is thankfully no Mighty No. 9 as far as long-delayed Kickstarter projects go. In its 28 minute runtime (it says it's 38 minutes but that's padded by a really long credits sequence listing thousands of backers), it provides almost nonstop beautifully-animated action and excitement. Masahiro Ando's one of the great lesser-known talents in action anime - his Sword of the Stranger one of the most underrated anime films out there - and with a budget around three times the size of a traditional TV anime episode, he's able to go crazy.

First conceived in the '90s, it succeeds as a throwback to the sort of OVAs you'd show your friends back in the '90s to demonstrate why anime was cool (assuming Akira and Ghost in the Shell were already taken out at Blockbuster by someone else).

Want schoolgirls with guns shooting the crap out of special forces? Check. Explosive battles with monsters that look like an Evangelion mated with a gorilla? Got that covered. Naked boobies, but not so many naked boobies it becomes distracting or porn-y? Just the right level of boobies.


---
The Bad News
---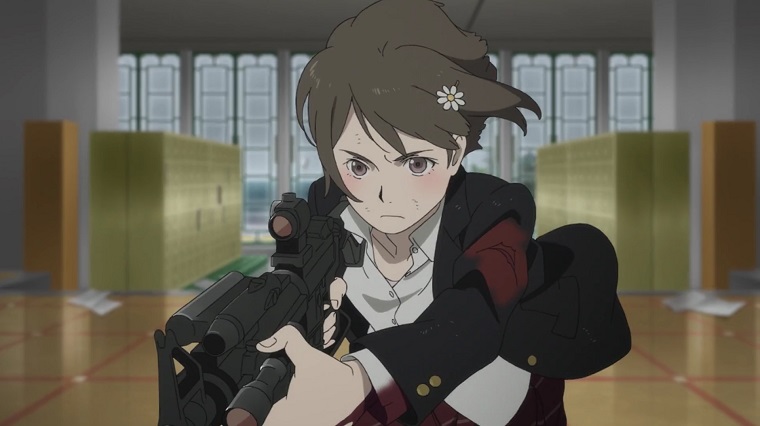 So about the story: I wouldn't say the story is bad, because that would require me to know what the story was. The setting's certainly intriguing - I get the sense that someone thought it out for a long time, but then forgot to explain all the details to make sense of it. As a stand-alone narrative, it's only satisfying because of the brilliance of its animation direction and not much else.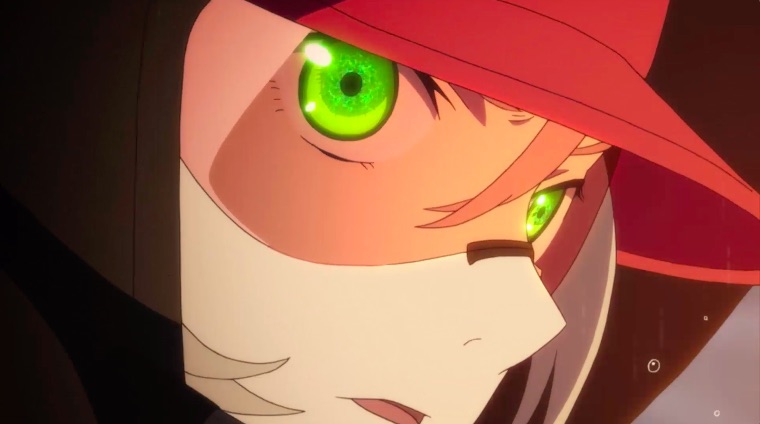 It's notable that Anthea Kallenberg, the character who was the focus of the marketing, only appears in the last six or so minutes. As for the characters we do spend most of our time with, let me skirt around the edges of spoilerville and ask if the words Ga Rei Zero rings a bell to anyone.


---
What's Next?
---

The anime this most reminds me of is the original Blood: The Last Vampire film. Both were stylish and short action-focused films aimed heavily at an audience of American anime fans - even containing significant portions of English dialogue - and both are lacking as stand-alone narratives. Blood of course managed to spawn a franchise, with shows like Blood+ and Blood C expanding on the world and characters.

If we get more Under the Dog in the future (calling this OVA "Episode 0" sure makes it sound like they want to make more), this is certainly an intriguing enough pilot for something greater. If not, it's still serviceable popcorn entertainment...just don't expect it to "save anime" or anything.