Welcome to the White Lily Metropolitan Technical College and Boot Camp, an all-girl academy located on the outskirts of Tokyo. As the school's newest instructor, you've been given the enviable task of teaching a group of teenage girls in their final year of study. Your subject: how to defeat the robotic invaders destroying Japan.


https://www.youtube.com/watch?v=fYBIj4yqFcg


So it goes in Shooting Girl, a free online sci-fi tactical RPG localized for the first time in English by game publishers Nutaku. Based in Montreal, Nutaku is a small studio that's carved a niche for itself in the past year by providing first-time access for English-speaking players to some of the most popular Japanese anime games. Alongside previous titles such as Kanpani Girls and Flower Knight Girl, Shooting Girls brings a style of artwork and gameplay to western audiences that's unique to Japanese games.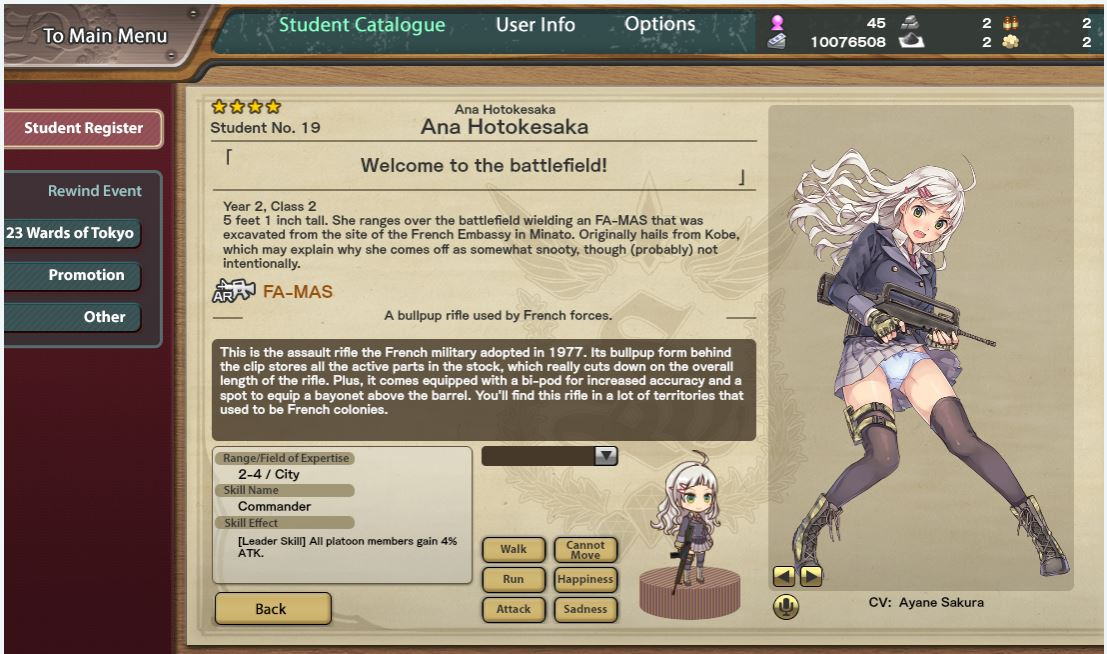 Set in a world that mixes grimdark sci-fi and kawaii cuteness, Shooting Girl challenges you to train a cadre of attractive teenage girls as they take up arms to defend the remnants of humanity from a ruthless alien threat. Not only will your students look up to you as the ultimate instructor-crush, but you'll also be tasked with defining their squads, equipping them, setting their strategies, then setting them loose on the battlefield to tear through your opponents.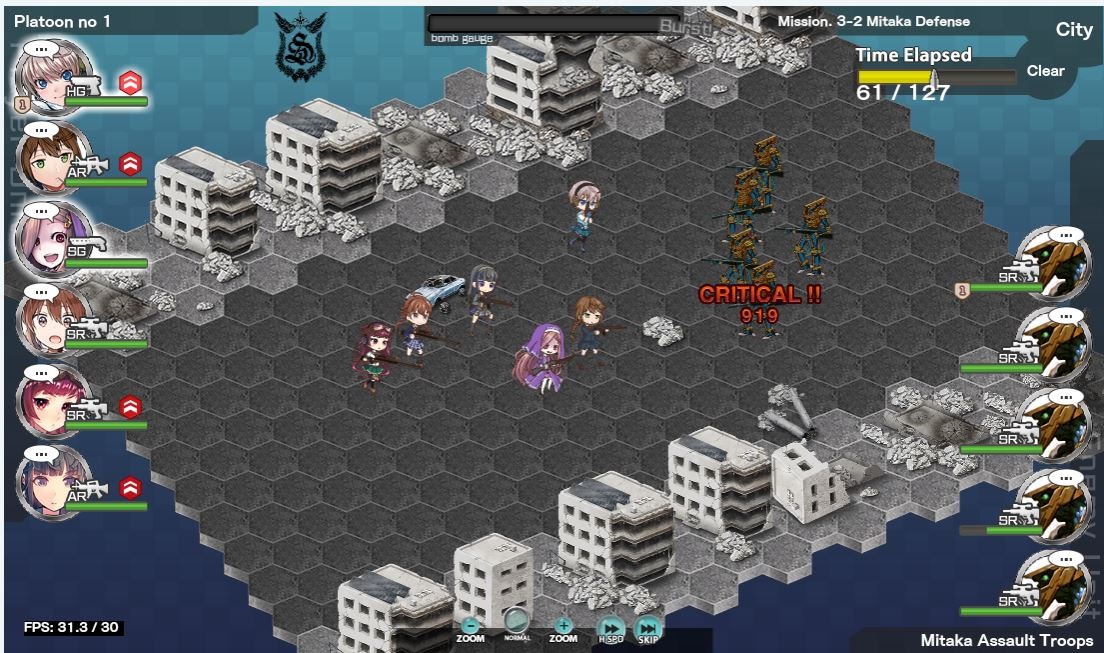 Strategizing effectively is the key to winning encounters outside of the initial training missions. Close-range weapons such as pistols or shotguns work best when placed toward the front and flanks of the enemy, particularly on girls with a high evasion skill. Light machine guns deal area-of-effect damage to all targets within a certain radius, while assault rifles can lay down covering fire for your advancing attackers. The heavy hitters of your team will be the sniper rifles and anti-material rifles; protecting them from fast moving enemies is critical.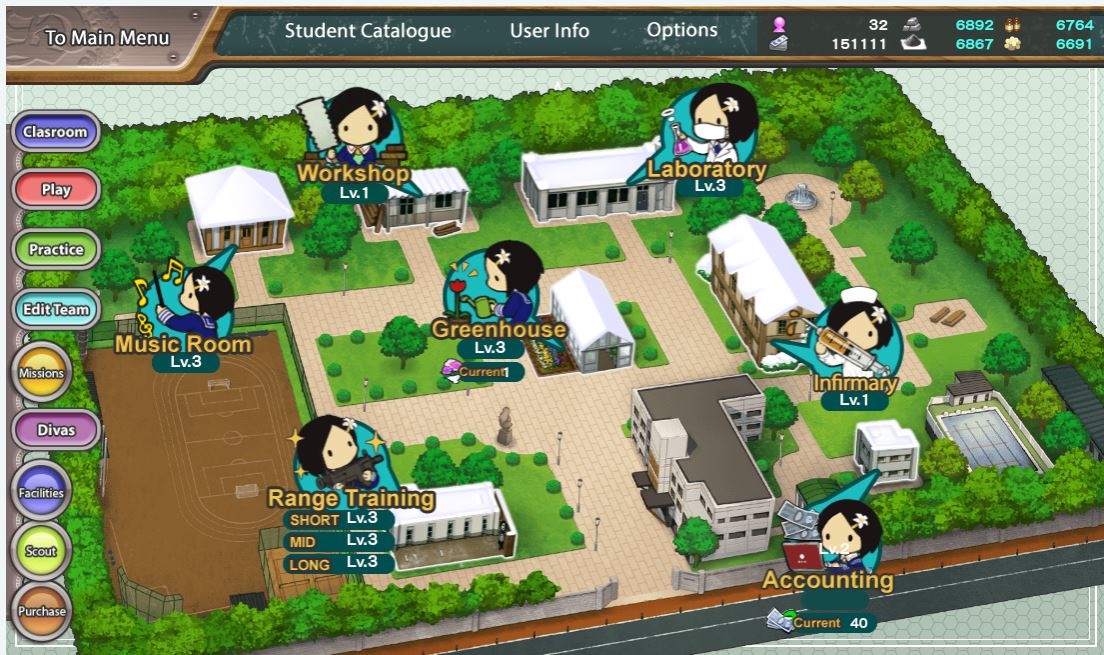 There's enough granularity in Shooting Girl's combat system to interest even the most tactical gamers. Not only do the girls differ by weapon stats, but also by unique skills and the environment they're best suited for fighting in: some specialize in moving through the rubble of Tokyo's destroyed inner city, while others are more at home in the forested districts surrounding the capital. Weather will also play a part in the battles to come, as fog and rain can have a paralyzing effect on units better suited to icy climate.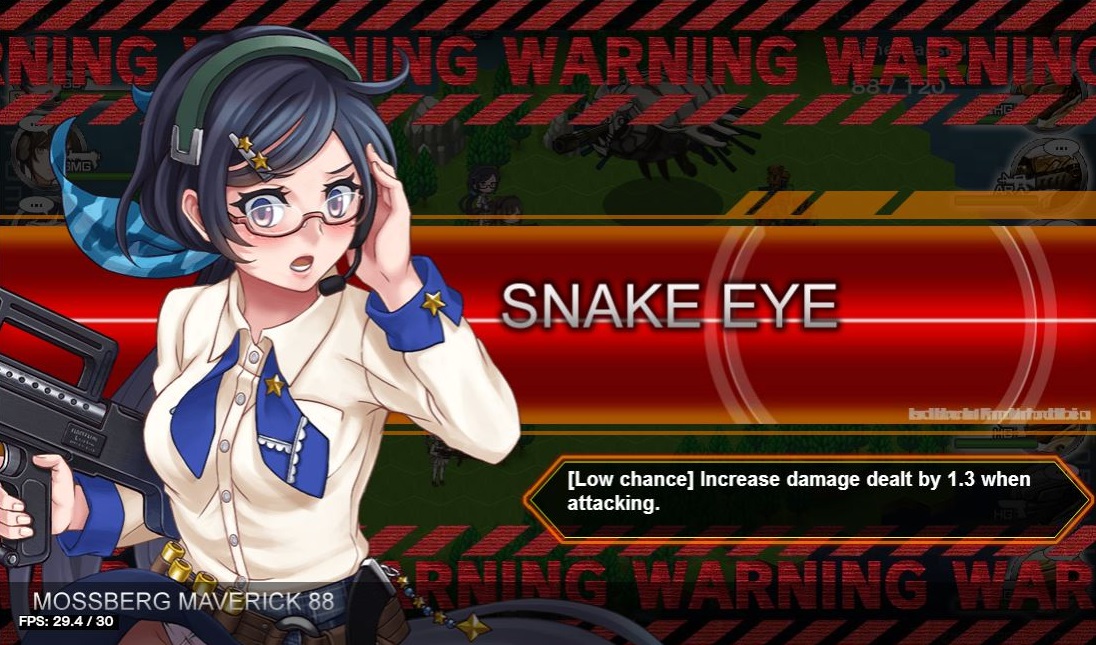 Like the fleet girls of KanColle, each gun girl is matched with a weapon best suited to their personality: hyperactive shotgun wielders will get up close and personal with the enemy, while icy sniper queens hang back to deliver penetrating long-range killshots. Younger girls tend to specialize in evasion and wield pistols or close-up submachine guns, where their bullet dodging skills can save you from serious injury. Unlike KanColle, defeat doesn't end with your girls 'sunk' - a few days in the infirmary will see them patched up and ready for action once more.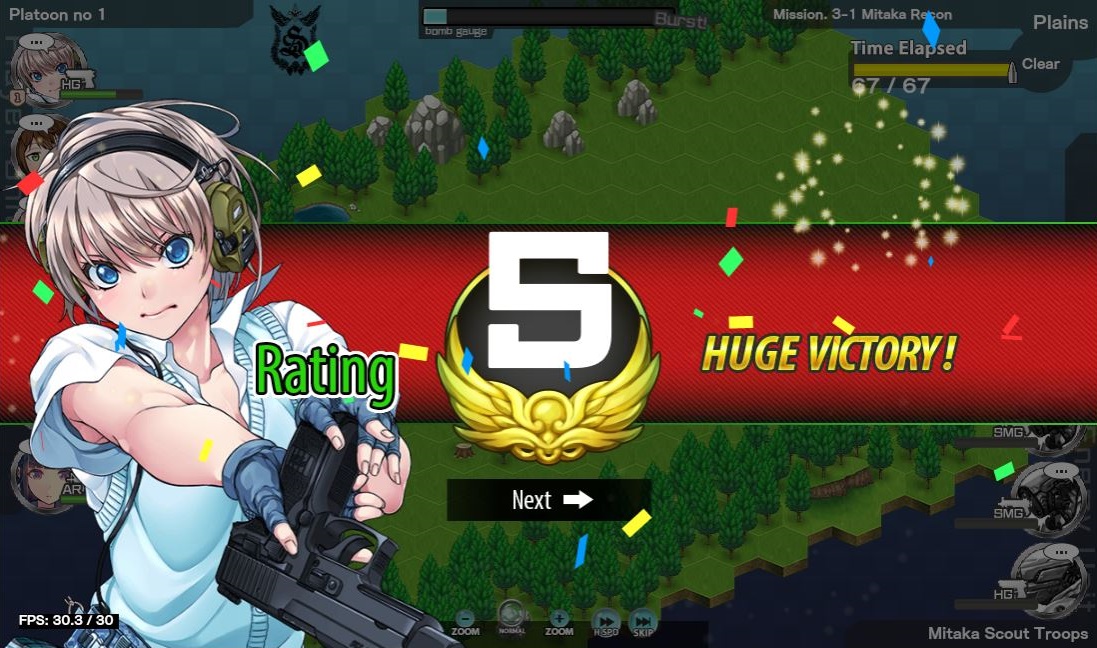 If you're a fan of Japanese schoolgirls toting assault rifles instead of backpacks, check this game out: the attention to detail shows it was designed by true post-apocalyptic anime enthusiasts with an eye for blending gameplay with realism. The heavily armed characters wield a selection of weapons ranging from historical curiosities to fearsome modern monsters, including bolt-action rifles like the Mauser '98 and assault rifles like the AR-15. The premise of badass child soldiers reads like a Japanese version of Red Dawn, and the setting is unusual enough to make this strange combination work.
Shooting Girl released June 29th 2016 and is available exclusively on Nutaku.com.