Here are the Top 15 Anime Characters with Heterochromia That We Can't Take Our Eyes Off!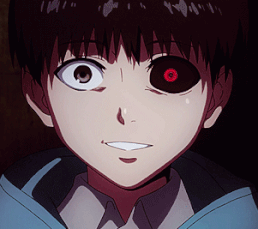 Mismatched eyes, or Heterochromia, is a condition in which an individual has two different colors of the eyes.

Aside from being born with it, there are lots of reasons why anime characters have different eye colors, some of them include: contact lenses, eye transplants, and even powerful magical contracts and abilities!
In some cases, having different eye colors may also represent the dual personalities of a particular anime character or symbolism that the anime character is special or not human – a demon, fairy, youkai, etc.

Let's take a closer look at the anime characters who have different eye colors and let's get to know the story behind their mysterious eyes!
Warning: This list contains spoilers, read at your own risk!
---
---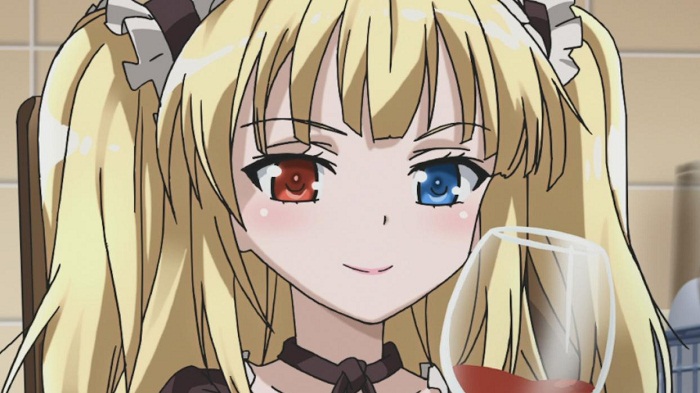 Kobato is a member of the Neighbor's Club who shows symptoms of being a 'chuunibyou'. As a result, Kobato wears Gothic Lolita clothes and a red contact lens in order to match the anime character which she cosplays.


---
---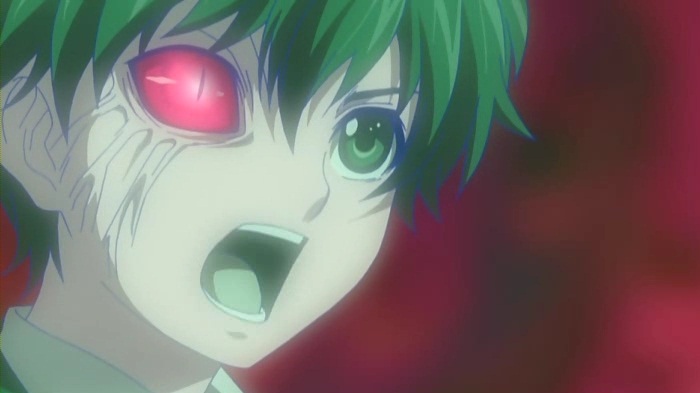 Itsuki wears an eye patch to hide his demonic eye known as 'Glam Sight.' He uses this eye to see magic and its weaknesses. After his encounter with a dragon, his normal demonic red eye was changed to what it looks like above.


---
---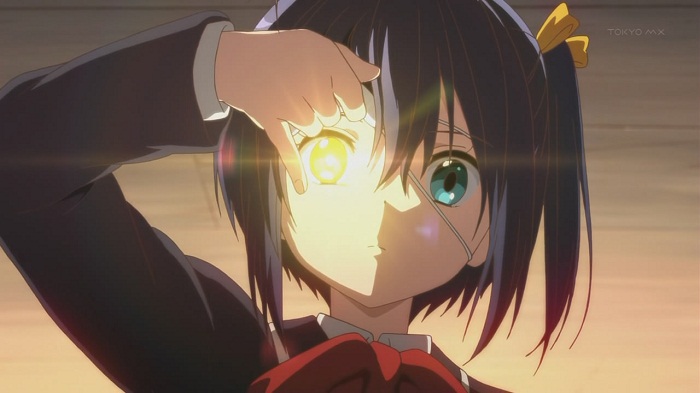 Another 'chuunibyou' patient on our list is Rikka. She is the owner of the powerful 'Wicked Eye' which can reveal destinies. This eye is later revealed to simply be created using a yellow contact lens.


---
---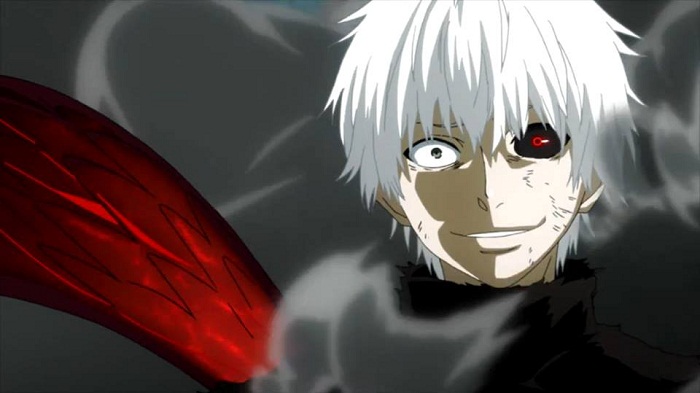 After Kaneki is involved in an accident, he becomes a ghoul when he receives an organ transplant from one. As a result, Kaneki covers his left eye with an eye patch to hide his ghoul eye by day. At night, he covers his normal right eye with his ghoul mask and exposes his ghoul eye.
---
---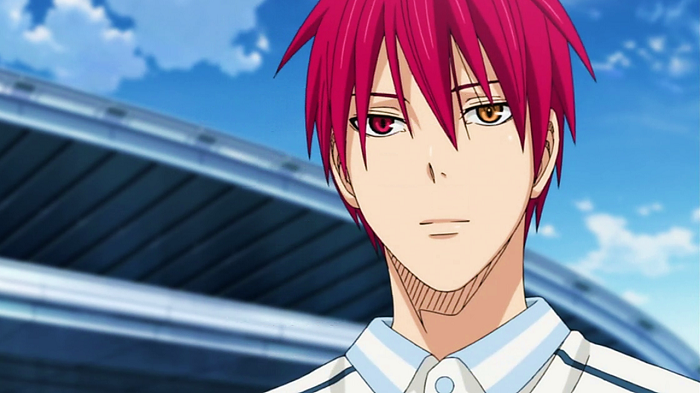 Akashi's different colored eye is actually a powerful anime eye called the 'Emperor Eye.' This eye allows him to observe the movements of his enemy, thus predicting their next move. He acquired this ability after his long-term observation of the Teiko team.
---
---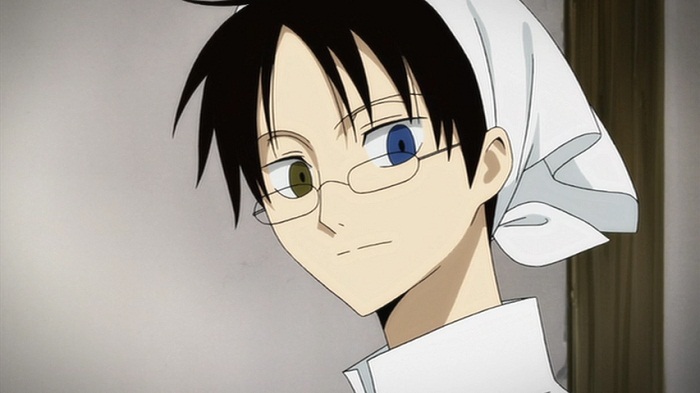 When Watanuki was afflicted by a spider's curse, his eye turned a dull gray color. Later, he receives half of the sight of Doumeki's right eye, thus turning Watanuki's mismatched eye into dark green.
---
---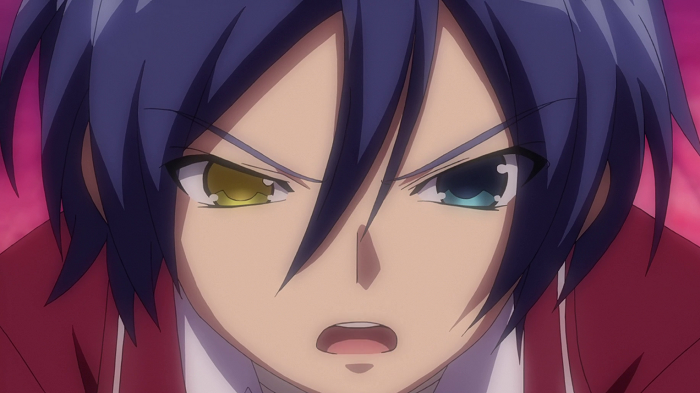 Kakeru's yellow eye is a magical item known as 'Eye of Aeon.' This eye gives him the ability to predict his opponent's movements.
---
---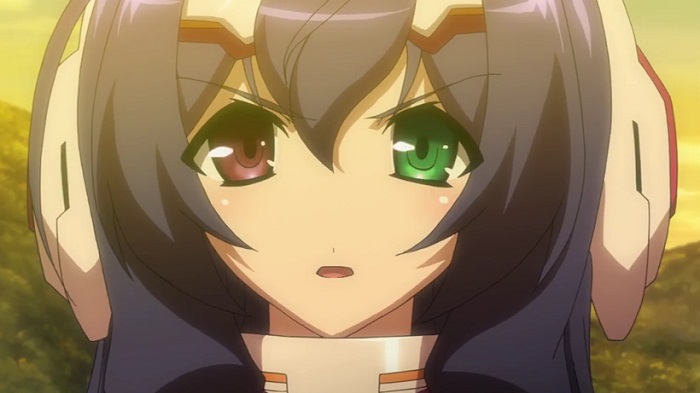 'Sniper Maiden' Tomo has an artificial green eye, known as 'Konoha'. She uses this mismatched eye for precision shooting.
---
---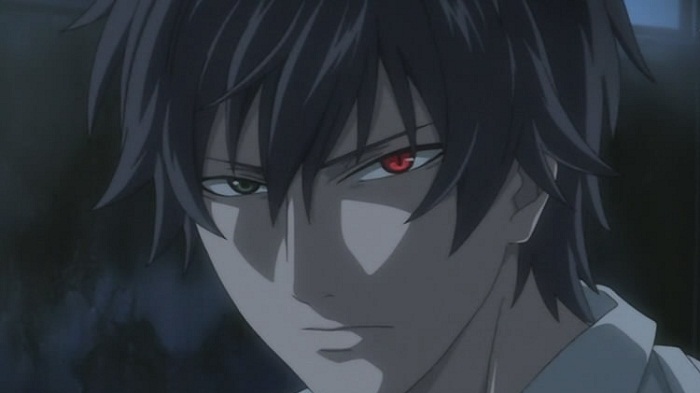 This psychic detective was born with mismatched eyes. Yakumo's red eye allows him to see ghosts. He uses his ability to help ghosts to rest in peace.
---
---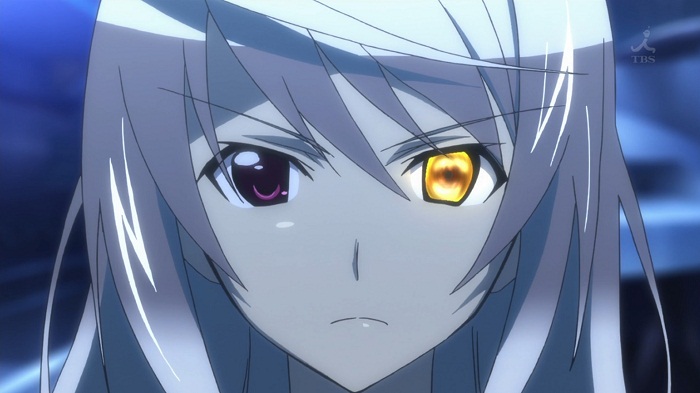 Another eye patch-wearing character in this list is the IS Representative Candidate of Germany. Laura's yellow eye was a result of a failed nanomachine experiment.
---
---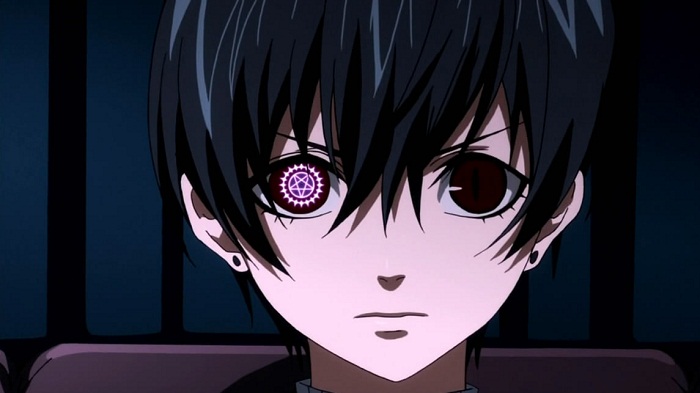 Ciel is the current head of the Phantomhive family. His eye bears the symbol of his contract with his demon butler, Sebastian.
---
---

In the Third Shinobi World War, Kakashi and his teammates suffered injuries – with Kakashi losing his left eye and Obito crushing his body. Obito asks Rin to implant his newly acquired Sharingan to Kakashi.
---
---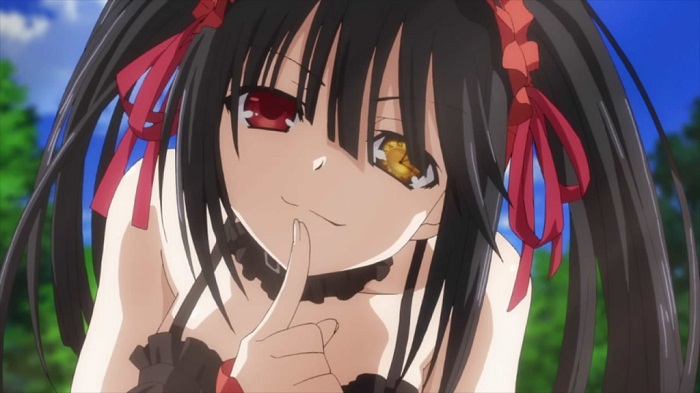 This anime femme fatale has colorful eyes. Kurumi's left eye is an organic clock which represents her remaining time/life. Her mismatched eyes also seem to reflect her two different personalities – a wicked spirit and an innocent young girl.


---
---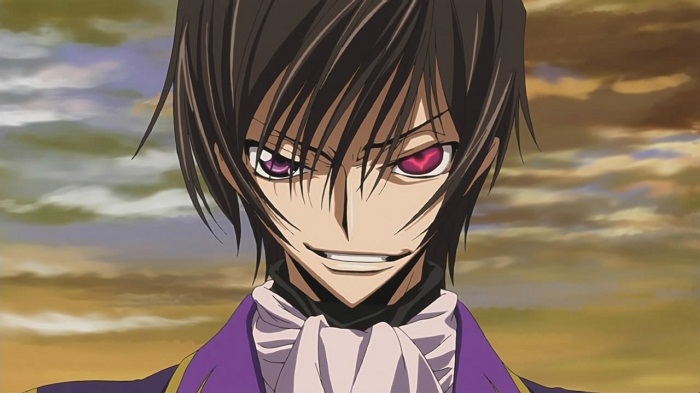 Lelouch's powerful anime eye known as the 'Geass,' was given to him by C.C. This eye gives him the power of 'absolute obedience.' As such, he uses this as his main weapon for his rebellion.


---
---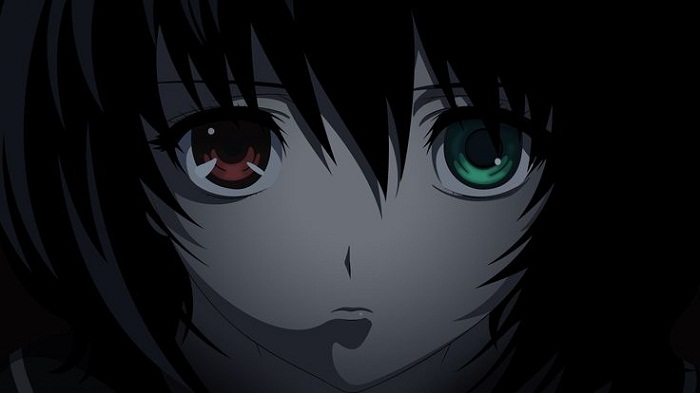 Mei's green eye, which she covers with an eyepatch, is actually a glass eye from a doll. When she lost her left eye from a disease, her adoptive mother gives her a glass eye as a replacement. Much like Yakumo, this glass eye can see things best left unseen.