---
What are Hair Drills?
---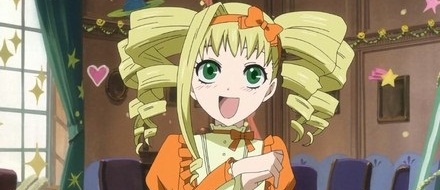 Hair drills, also known as Ojou Ringlets or Princess Curls, are a common hairstyle found in female anime characters who are either rich or pretending to be so. They are based on Regal Ringlets, a popular hairstyle for aristocrats during the Roman era.

Other anime characters who are into Lolita fashion also sport this kind of hairstyle.
Let's check out some rich and glamorous anime characters who sport this classy hairstyle!


---
These anime ladies with hair drills are living the high life!
---
---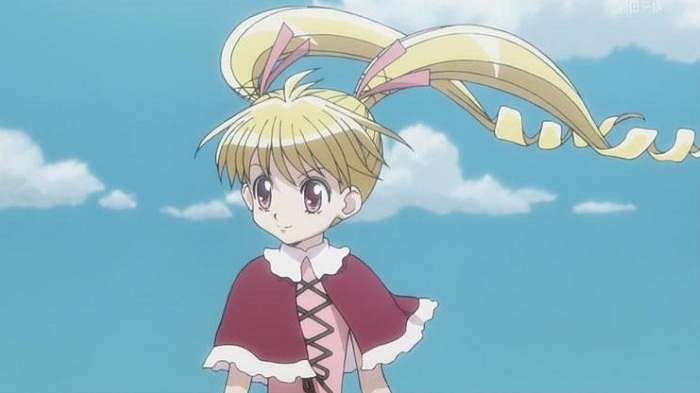 Biscuit, also known as Bisky, is the super powerful teacher of Gon and Killua. Little is known about Biscuit's past, except that she is actually a 57-year-old woman! Usually seen in her younger form, she dons a lovely pink dress and has two blonde hair drills.
---
---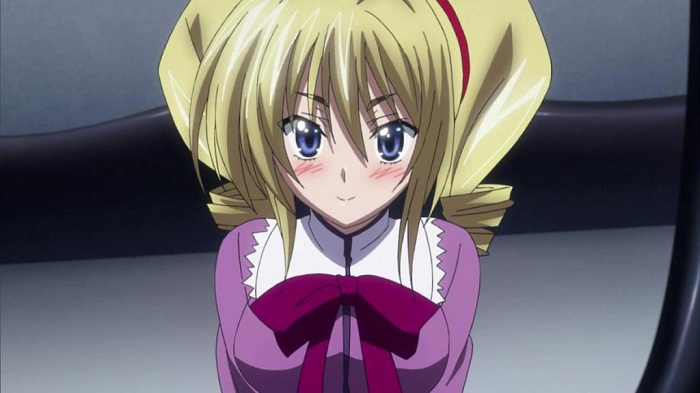 She is the youngest and only daughter of the Phenex Family who also inherited the powers of the Phoenix. Ravel has two blonde hair drills at her back.
---
---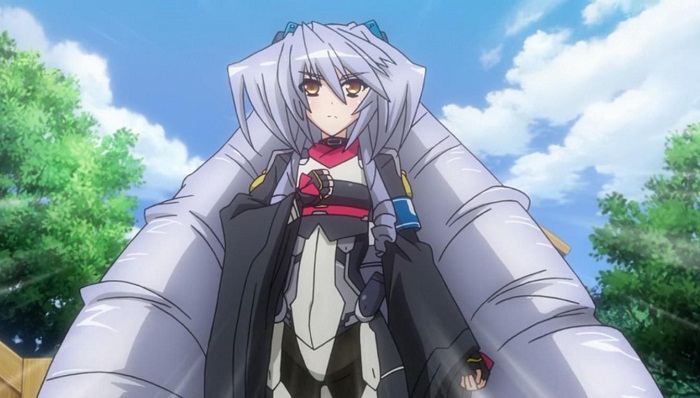 Nate is the half-human, half-werewolf successor of the Mitotsudaira Clan. She has five long hair drills, two of which hang in front of her shoulders while the three are extremely large hair drills at her back.
---
---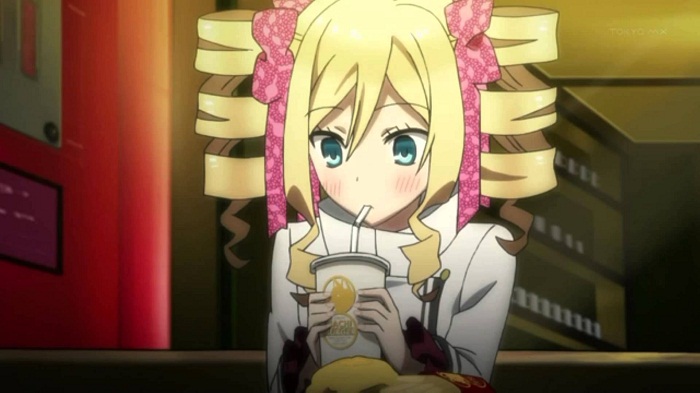 Suzuka, a First-Class Onmyouji, is the youngest member of the Twelve Divine Generals. She has four blonde hair drills and used to dress in Gothic Lolita fashion prior to her enrollment at the Onmyo Academy.
---
---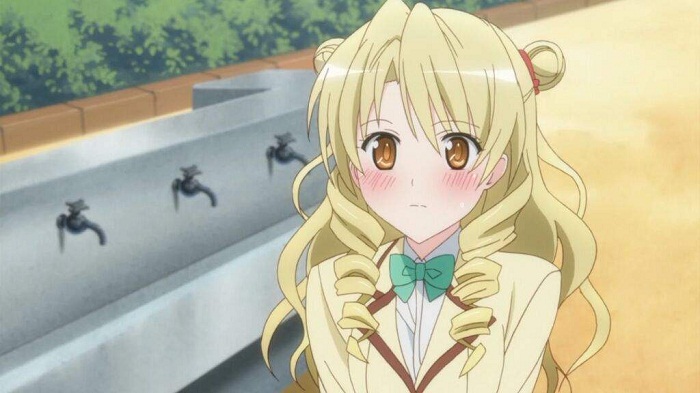 Saki is the self-proclaimed "Queen Bee" of Sainan High. She comes from a wealthy family and usually comes off as arrogant as she competes with anyone who she thinks would rival her royal status. She has two blonde hair drills which frame her face.
---
---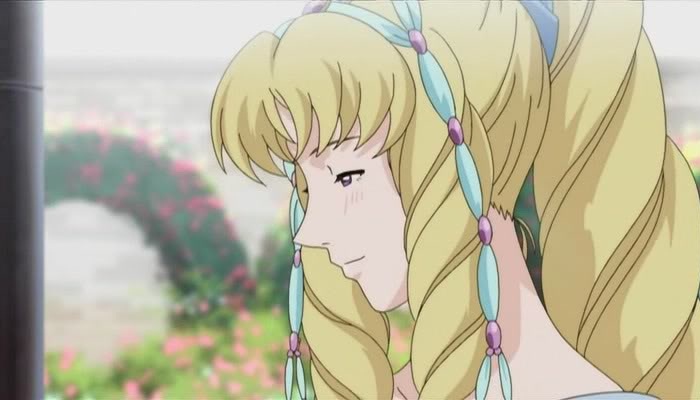 Hermione is a sweet and innocent noblewoman who has been arranged to marry Romeo. She has two blonde hair drills framing her face and one at her back.
---
---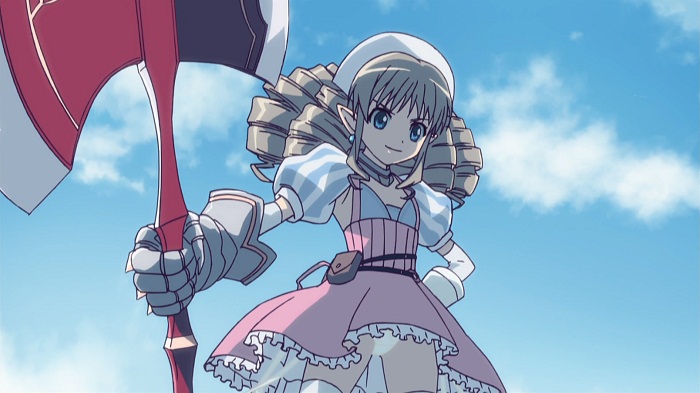 Ymir is a Dwarf princess who manages the steel mills. She dons a Lolita Dwarven armor and has six adorable hair drills.
---
---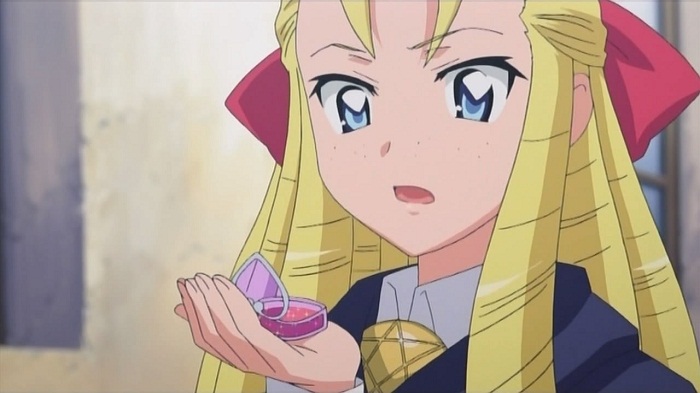 Montmorency is a noblewoman who has made a contract with a Water Spirit. She has blonde hair drills, two of which are side locks which fall in front of her shoulders.
---
---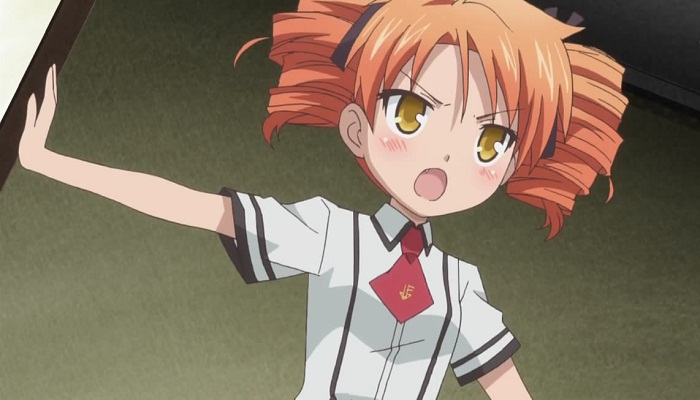 Miharu is the Ambassador of Class 2-D at the Fumizuki Academy. She has two adorable orange hair drills. Too bad her cute hairstyle doesn't catch the eye of her beloved Minami!
---
---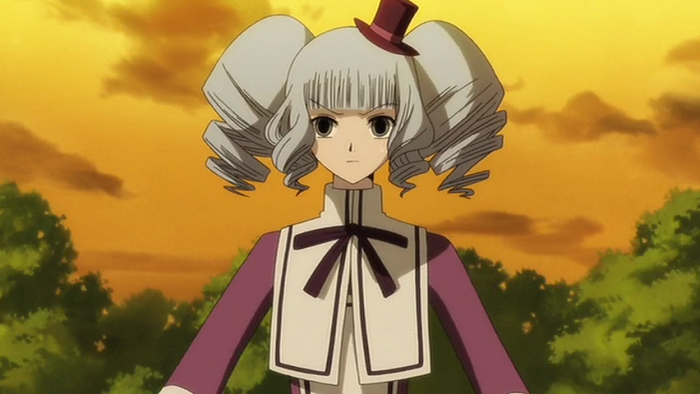 Ame-warashi is a proud and high ranking rain sprite who is never seen without her beloved umbrella! She has two hair drills framing her face and two at the back. She is also into Gothic Lolita fashion.
---
---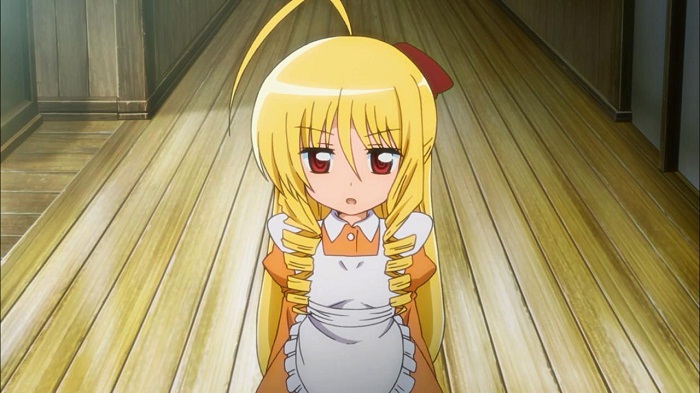 Athena is the heir of the Tennousu family and the current board chairman of the Hakuo Academy. She is Hayate's first mistress and ex-girlfriend. Fumi's dog, Armageddon, adores her since her hair drills resemble chocolate cornets!
---
---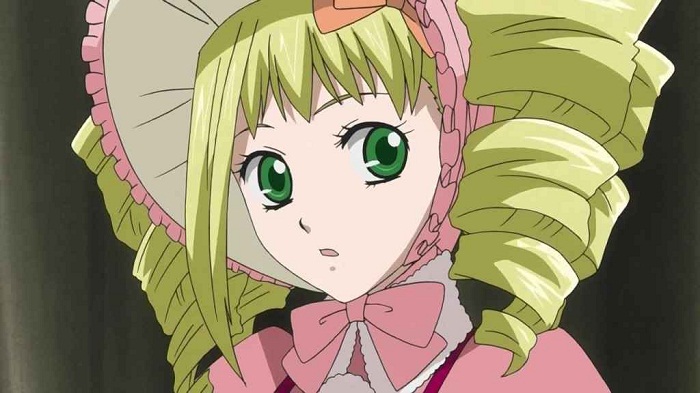 Lady Elizabeth Ethel Cordelia Midford is the daughter of Francis Midford and Alexis Midford, leader of the British Knights. She is also the fiancée of Ciel. She loves to wear elegant gowns and headpieces, which complement her blonde hair drills styled into four sections perfectly.
---
---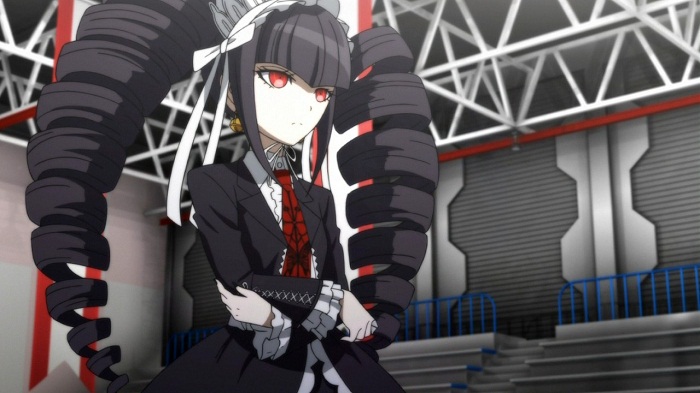 Celestia is known for being a gambler who has won many games, and for her nickname "Queen of Liars". Her biggest dream in life is to purchase a big and fancy European castle and have servants dressed as vampires! She wears a Gothic Lolita outfit and has two black hair drills.
---
---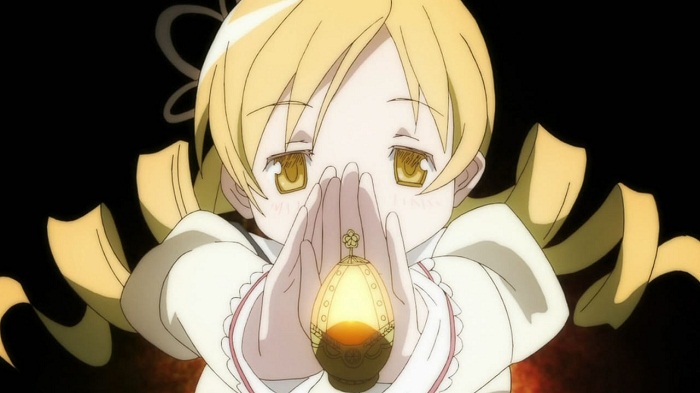 Mami comes from a wealthy family and lives alone in a large apartment following the death of her parents. She has two blonde hair drills, and just like the rest of the cast in the series, she is also a magical girl.
---
---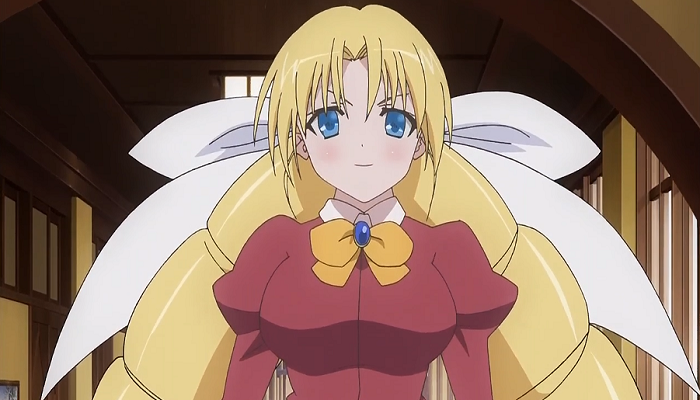 Sernia comes from a wealthy family who also owns an estate in England. She has large hair drills which her classmates usually joke about.
What makes Sernia's hair drills even more unique is that they literally spin when she gets upset!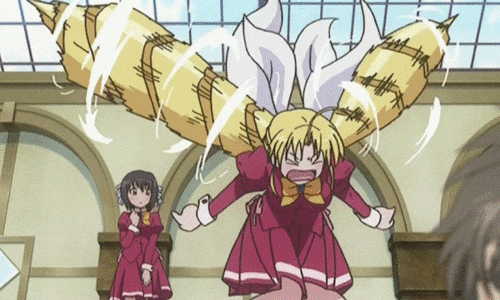 ---
There's a famous saying in Japan that translates to "hair is a girl's life" - a profound motto true for anime girls as well. If you enjoyed this article, you will surely find the following anime hairstyles to be just as fabulous!