---
Who are the voices behind our favorite anime openings and endings?
---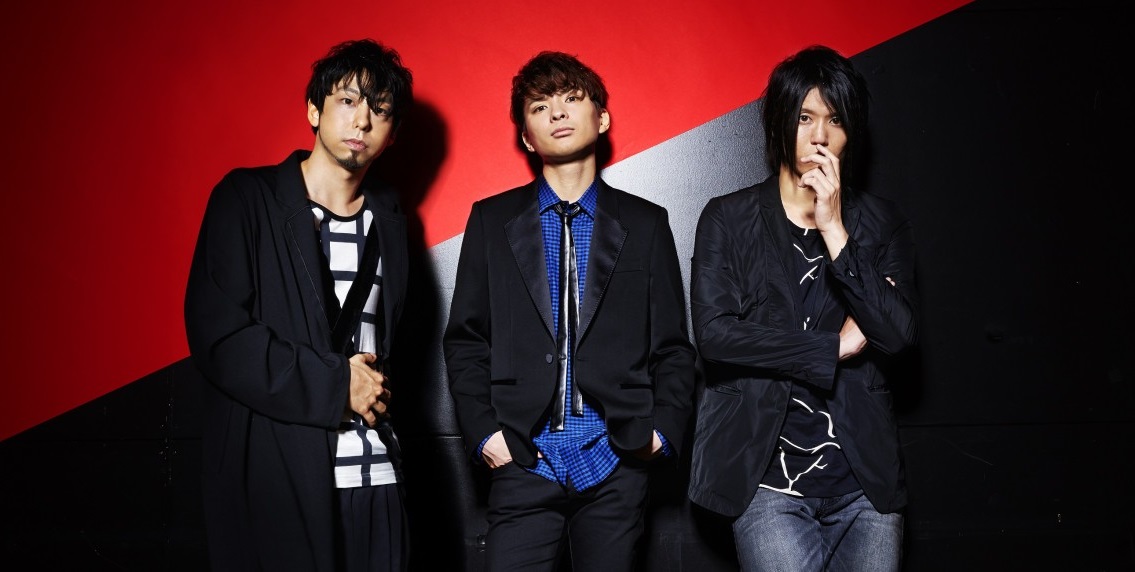 If you watch much anime, you've no doubt become a kind of connoisseur of anime theme songs. Most shows have unique opening and ending songs that often change throughout the show's run. All too often, the bands responsible for these great numbers go unknown outside of Japan. I'd like to make sure that doesn't happen in at least one case by introducing you to Unison Square Garden.
---
Unison Square Garden - OPs and EDs
---
Unison Square Garden is the name of a Japanese rock trio responsible for a number of well-known anime themes. Before we find out more about the band itself, let's see some of the things they've done.
Probably the best known of their anime contributions is the first opening to the anime Soul Eater, Counter Identity, back in 2008. 2008 was a big year for the band since they made their major label debut in July of that year.
Soul Eater Opening 1 - Counter Identity
The band also performed the opening for the anime Tiger & Bunny, Orion wo Nazoru, in 2011 and went on to provide songs for both of the Tiger & Bunny movies as well.
Tiger & Bunny Opening 1 - Orion wo Nazoru
More recently, the band was responsible for the ending theme for Kekkai Sensen, Sugar Song to Bitter Step.
Kekkai Sensen Ending 1 - Sugar Song to Bitter Step
---
Unison Square Garden - Who?
---
So now that you've heard some of their stuff, maybe you'd like to know a little bit about them. Unison Square Garden is a band with Kosuke Saito on guitar and lead vocals, Tomoya Tabuchi on bass, and Takao Suzuki on drums. Of course, you'll hear both Kosuke and Tomoya providing vocals, as well, on many of their tracks. The band formed in 2004, and their early work had an electropop feel to it. Since then, their style has drifted more towards traditional rock.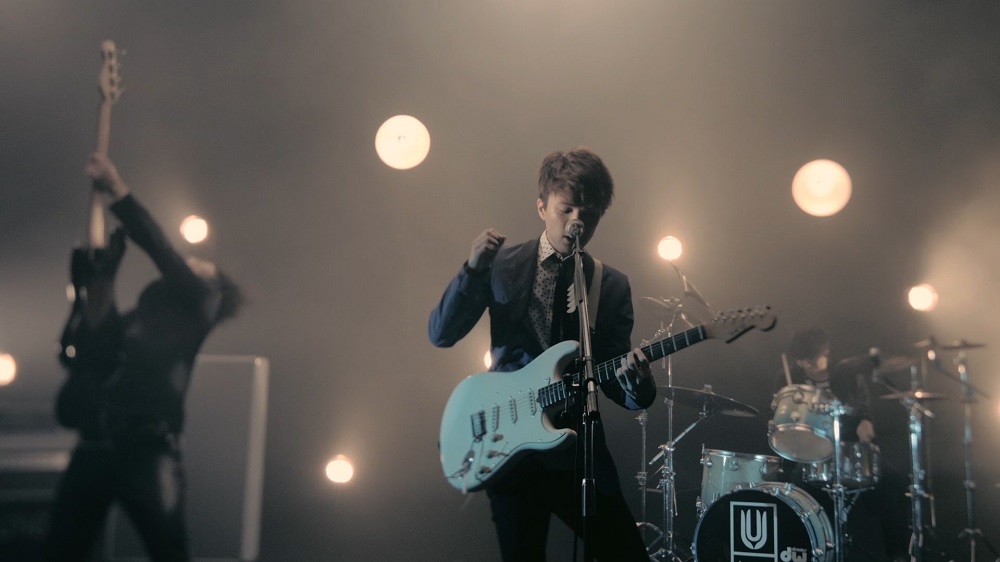 Kosuke and Tomoya actually went to high school together, so they have a long history together, even before starting the band. Within a year, they had released a demo, and their first mini-album, Shinsekai Note, followed soon after in 2006. The band began to gain some real traction in 2007 when they played in the Highline Records 10th Anniversary show with a number of well known Japanese bands. In 2008, they were able to re-release their first mini-album, as well as a second mini-album called Ryuusei Zenya. Finally, in 2009, the band released their first full-length, self-titled album.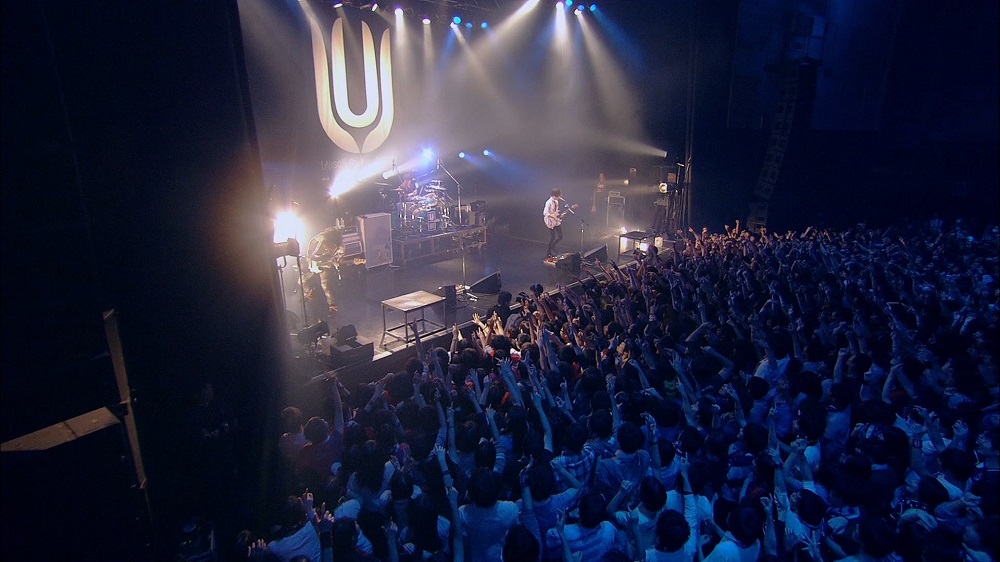 Since then, the band have been working hard, and have released five full-length albums. They've played a ton of shows, and garnered quite a bit of popularity. In summer of 2015 their single Sugar Song to Bitter Step, topped the Billboard top 100 in Japan. Unison Square Garden continues to make catchy rock tunes that anyone can enjoy. Their style is well suited to a number of anime, and I'd wager we haven't heard the last of them.